Browsing all articles from April, 2020
Posted in Toys by ToyMaster
Funko Pop! Games: Overwatch – Ana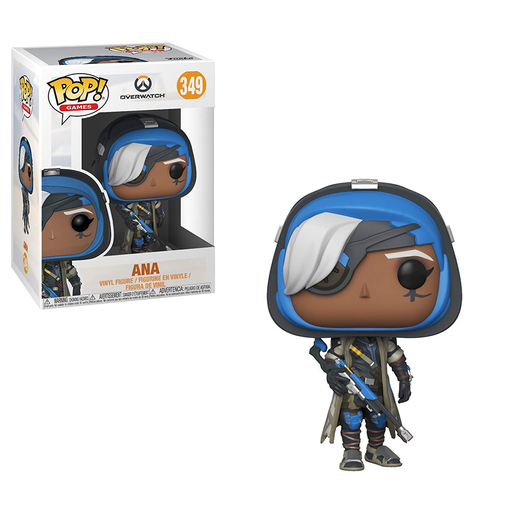 "Own a cool piece of gaming memorabilia with this Funko Pop! Games: Overwatch Ô?? 15cm Ana figure. Ideal for huge Overwatch fans and Funko Pop! collectors, this 15cm collectible vinyl figure comes in a windowed box which is tailor-made for viewing the figure without having to open the packaging. This hand-painted Ana figure, which has all the fine details you'd expect, will have pride of place amongst your Funko Pop! collection. Collect all Overwatch Funko! figures Ô?? including Orisa, Baptiste, Ana and many more. Suitable for children aged 3 years and over."
EAN: 889698322768
Posted in Lego by ToyMaster
Brick-built Minions and their Lair
| Retailer | Price | Discount Code? | P&P | |
| --- | --- | --- | --- | --- |
| | £39.99 | Yes | | |
| | £44.99 | No | £3.95 | |
Kids who love Minions will go wild for this LEGO building toy for kids (75551). First, they can build an eye-catching, brick-built version of Kevin and Stuart. Then they can turn the models around to reveal the room playset inside, complete with accessories, such as tools, hats and weapons, plus figures for role play. Kids can construct 2 toy Minion models at a time and then rebuild Kevin into Bob. Explore with the MinionsYoung Minion fans will love seeing all the intricate details inside the rooms. Each one matches a different Minion s unique personality and all feature turning eyes. Kids can create inventions in the lab with Kevin or watch Stuart take a nap in his bedroom. Kevin rebuilds into Bob, who s practising kung fu. Creative fun and a rewarding buildThis awesome set comes with Instructions PLUS, an interactive guide that makes building these models extra fun. Available in the free LEGO Life app for smartphones and tablets, it features tools to help kids build independently.
EAN: 5702016619218
Posted in Board Games by ToyMaster
Monopoly Board Game – Canterbury Edition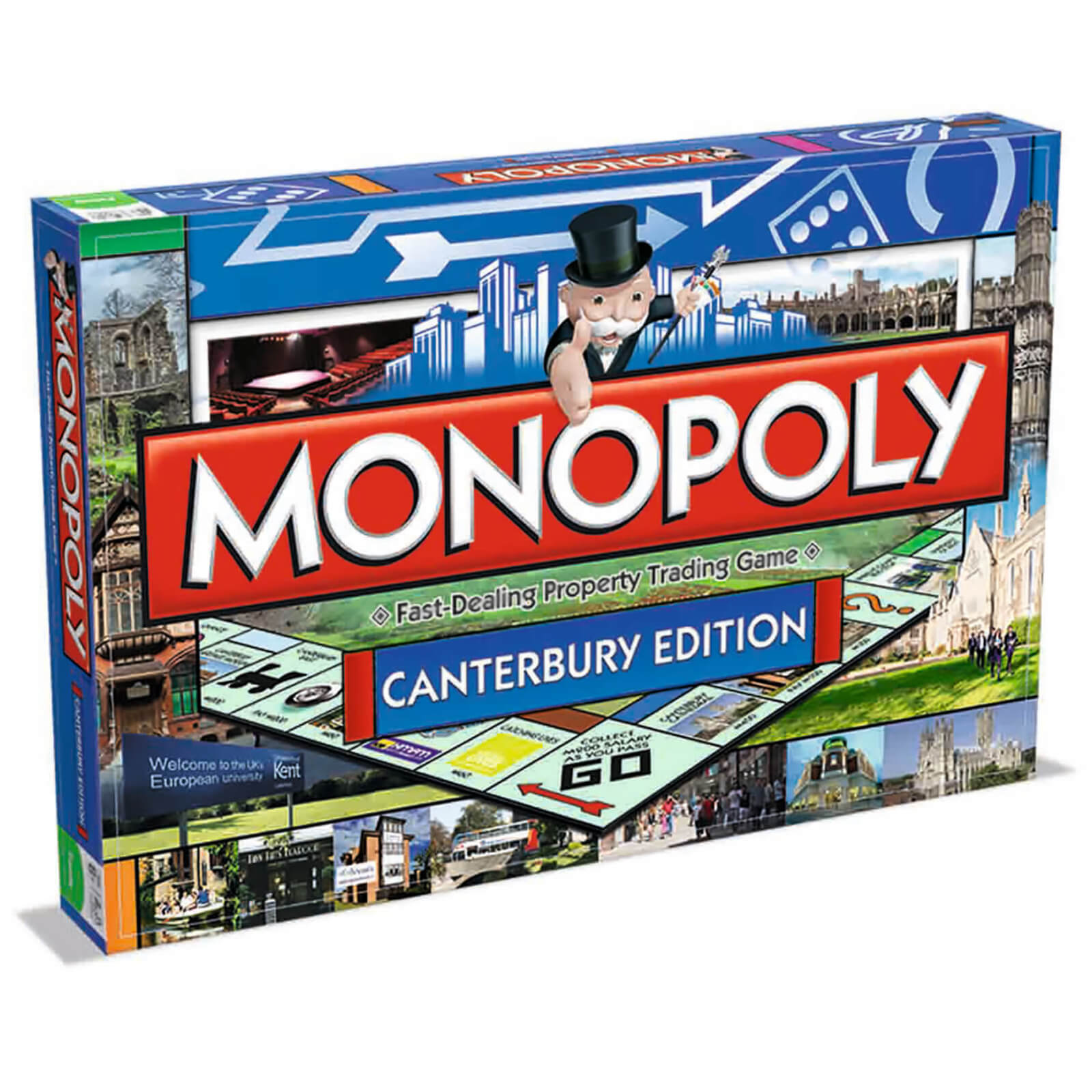 IWOOT – Stuff you really, really wantThe Idyllic City Of Canterbury Is Bursting With Wonderful Things To Do And Places To See. From Historic Museums To Soaking Up The Culture With Collections Ranging From World Explorers And Travellers To Ancient Egypt. Start Your Journey By Watching A T20 Match At The Spitfire Ground St Lawrence Or Treat Yourself To A Shopping Spree At The Various Malls. If You'Re Hungry For More Entertainment You Could Watch A Show At The Picturesque Theatres. What Better Way To End Your Journey Than Visiting Two Unesco World Heritage Sights; St Augustine'S Abbey And Canterbury Cathedral. All These Sites And More In The Canterbury Edition Of Monopoly. Order Your Limited Edition Copy Of The World'S Best Board Game Today!Key Features The World'S Best Family Board Game Brings You Another Exciting Edition Of Monopoly – Canterbury Choose Your Favourite Token, Tour Your Favourite Sites And Accumulate Fortunes, But Watch Out For Taxes, Jail And Bankruptcy Advance To Canterbury Cathedral, St Augustine'S Abbey, University Of Kent – Will You Owe Rent Or Reap The Rewards? Invest In Houses And Hotels And Trade Your Way To Success The Fast-Dealing Property Trading Game Is Fun For The Whole FamilySuitable Ages: 8+Number Of Players: 2+&Nbsp;
EAN: 5036905022859
Posted in Toys by ToyMaster
Magformers My First Sand World Set – 30 Pieces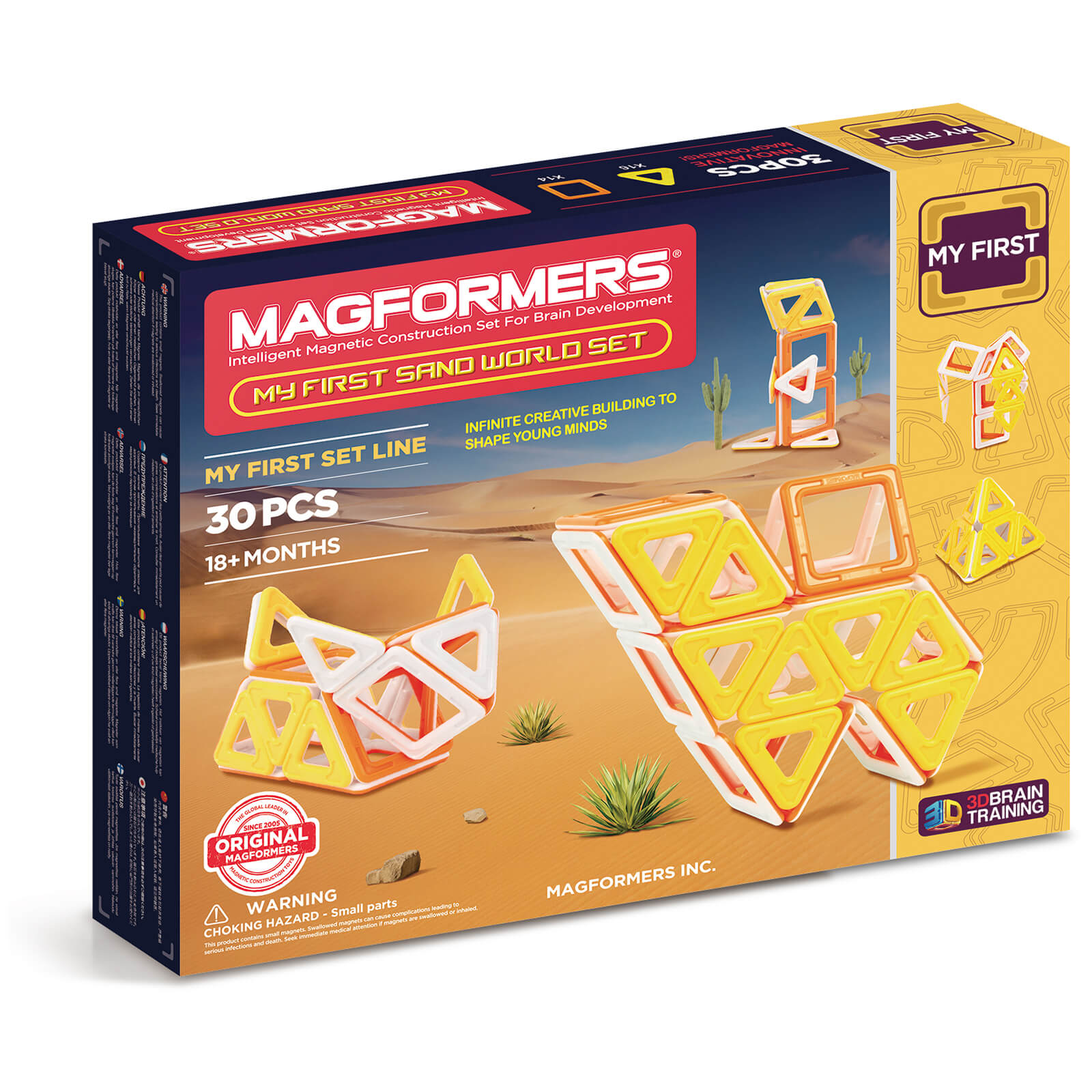 Magformers My First Sand World Set is all about sand and the desert. The16 magnetic triangles and 14 squares in warm orange, yellow and white transform into all kinds of desert creatures, from a meerkat to a mysterious sphynx and beyond. Safe for children aged 18 months an upwards, you can let your imagination run free with this lovely themed Magformers set. Features: Contains 30 pieces: 14 squares and 16 triangles. Certified for children aged 18 months + and is perfectly safe for children of all ages. Made of extra durable ABS plactis specially created for Magformers. Stimulates imagination and creativity.
EAN: 8809465530839
Posted in Toys by ToyMaster
The Sweet Shop Jigsaw Puzzle (500 Pieces)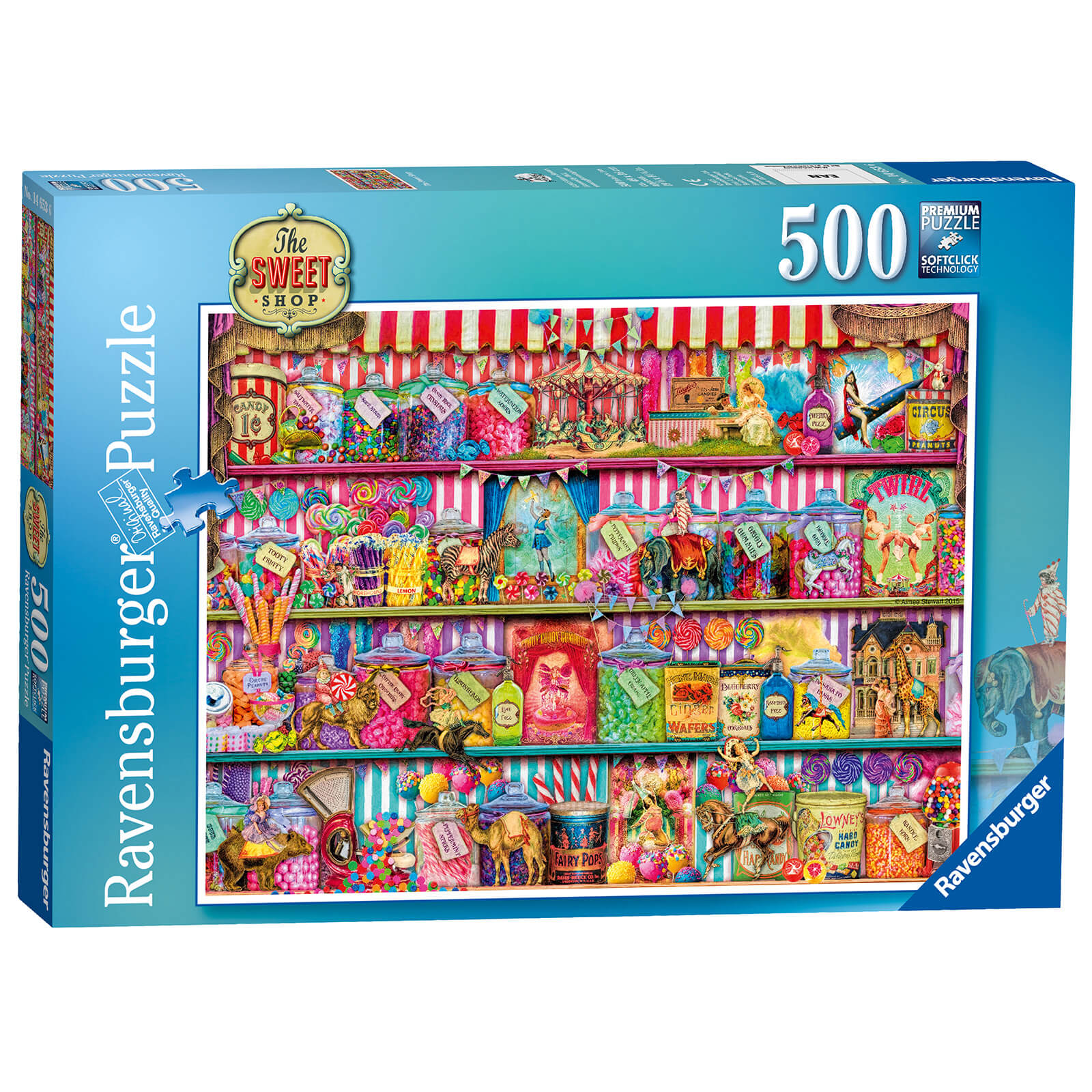 "Indulge your sweet tooth with the charming Sweet Shop 500 Piece Puzzle from Ravensburger. This sweet shop is what dreams are made of! Giggly Gummies, Peppermint Pillows and Watermelon Sours await you on the jam-packed shelves. Discover the delightful scene as you fit together each piece and watch as the vibrant picture is revealed. The Sweet Shop jigsaw is made from the very best materials and features Softclick technology too. That means you will hear a satisfying 'click' when you fit the correct pieces together. For ages 12 and over."
EAN: 4005556146536
Posted in Lego by ToyMaster
LEGO Duplo Deluxe Brick Box – 10914
| Retailer | Price | Discount Code? | P&P | |
| --- | --- | --- | --- | --- |
| | £32.99 | Yes | | |
| | £44.99 | No | £3.95 | |
| | £44.99 | No | Free | |
"Little ones will love this LEGO DUPLO Classic Deluxe Brick Box Building Set. This 85-piece set, which is ideal for inspiring endless imaginative playtime fun, contains colourful bricks and other special pieces which are designed to excite, enthuse and engage young minds. The set, which comes inside a sturdy Deluxe Brick Box, contains inspirational play ideas perfect for making a car, flowers, balloons and cake, with the bricks coming in an assortment of rainbow colours. Suitable for children aged 3 years and over."
EAN: 5702016617757
Posted in Board Games by ToyMaster
Beat That! The Bonkers Battle of Wacky Challenges Card Game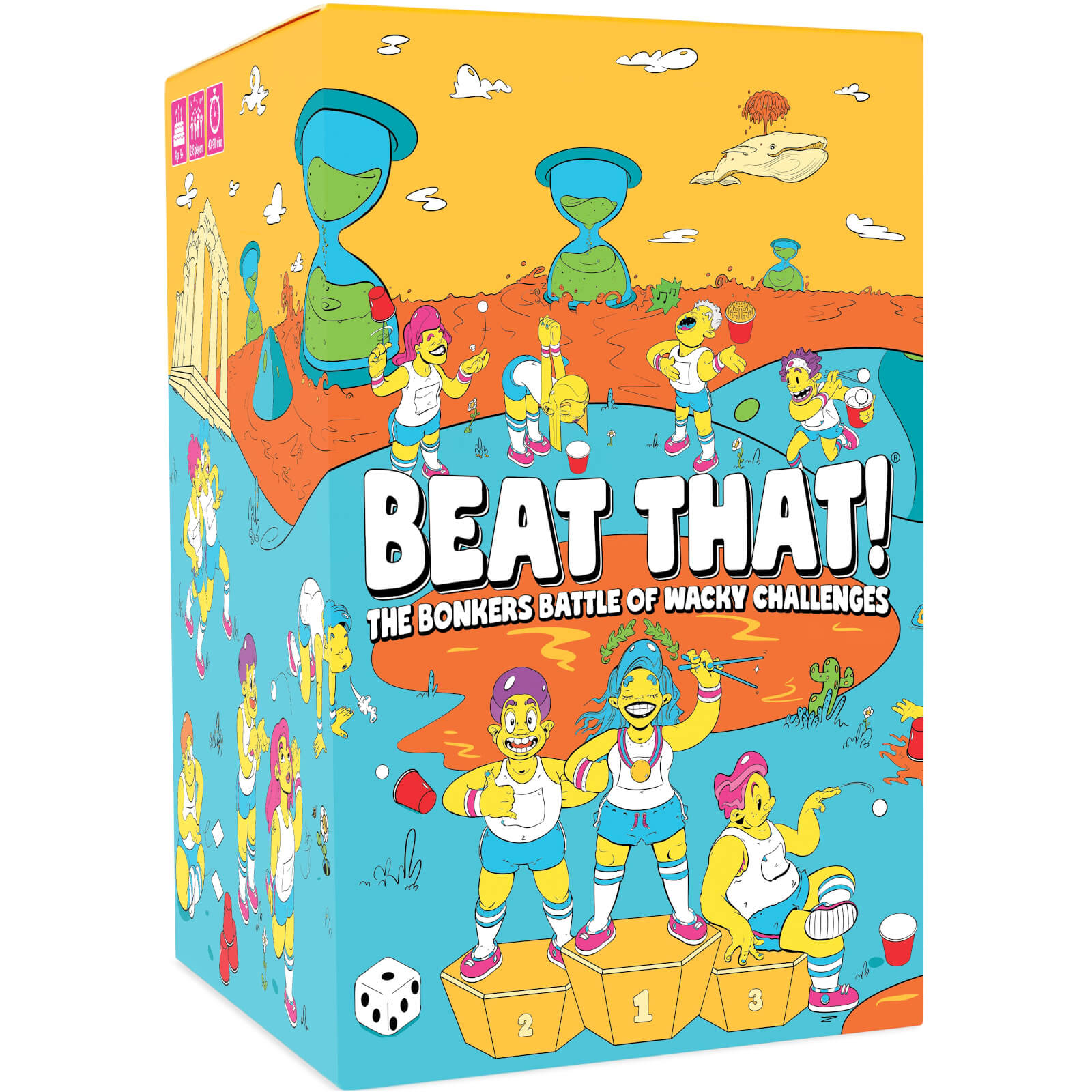 Features: WORLD'S WACKIEST PARTY GAME – Limber up and prepare to bounce, flip, stack, hop, roll, blow, balance and catapult your way to victory! FAST & FRANTIC FUN – Win points by betting on your ability to successfully complete a series of ridiculous dexterity-based challenges 160 BONKERS CHALLENGES – All players attempt the same challenges, so prepare to get competitive and tell your friends to Beat That! GREAT FOR KIDS & ADULTS ALIKE – With a huge variety of funny, tricky and outrageous challenges to test your skills, this board game will have you hooked in seconds, no matter your age! EASY TO LEARN, HOURS OF FUN – Takes 2 minutes to learn, guarantees hours of belly busting laughter! Suitable for ages 11+, 2-8 players
EAN: 634158908699
Posted in Lego by ToyMaster
LEGO Super Mario Adventures Starter Course Toy Game (71360)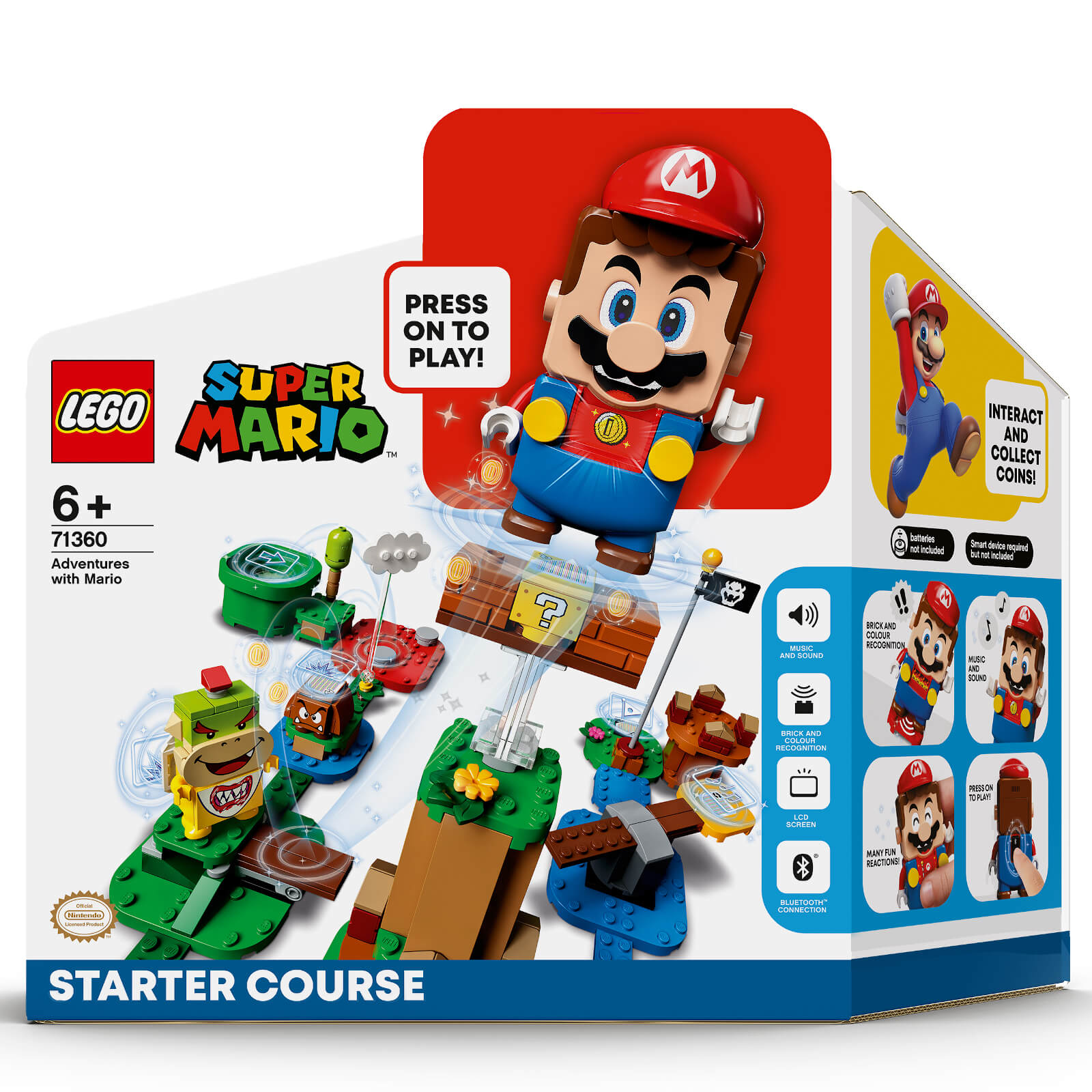 Kids can team up with their favourite character in the real world with this LEGO Super Mario" Adventures with Mario Starter Course (71360). The set features a LEGO Mario" figure that gives instant expressive responses via the LCD screens and speaker. Players earn virtual coins moving LEGO Mario from the Start Pipe to the Goal Pole via spinning and cloud platforms, the? Block, and super battles with the Goomba and Bowser Jr. toy figures. Rearrange the bricks to create new levels to master. Enhanced playA free LEGO Super Mario app is available for enhanced play with this gift toy for kids. It has zoom and rotate viewing tools to make building easier, suggests other creative ways to build and play, and is a safe forum to share ideas with friends. Mario unlimited! Great for solo play or group competitions, LEGO Super Mario sets bring a family-favourite character into the real world. This Starter Course and the Expansion Sets offer unlimited challenges and nurture problem-solving skills.
EAN: 5702016618396
Posted in Toys by ToyMaster
Funko Pop! Christmas: Peppermint Lane – Mayor Patty Noble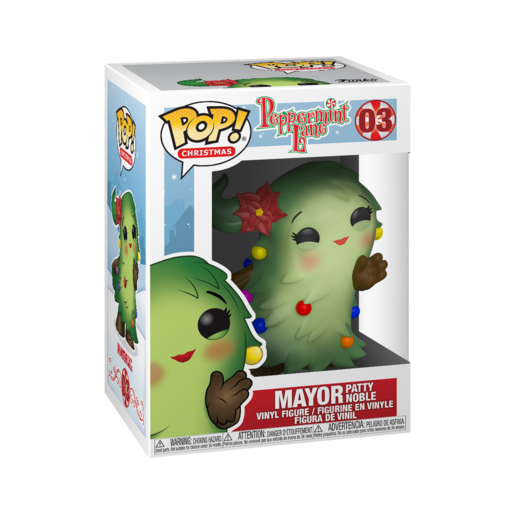 | Retailer | Price | Discount Code? | P&P | |
| --- | --- | --- | --- | --- |
| | £5.00 | No | £3.99 | |
| | £11.99 | Yes | | |
IWOOT – Stuff you really, really wantThe new Holiday Pops are here from Funko! This Mayor Patty Noble figure measures about 3 3/4-inches tall and comes packaged in a window display box. Perfect for any Funko fan!
EAN: 889698444675
Posted in Toys by ToyMaster
Top Trumps Quiz Game – Dinosaurs Edition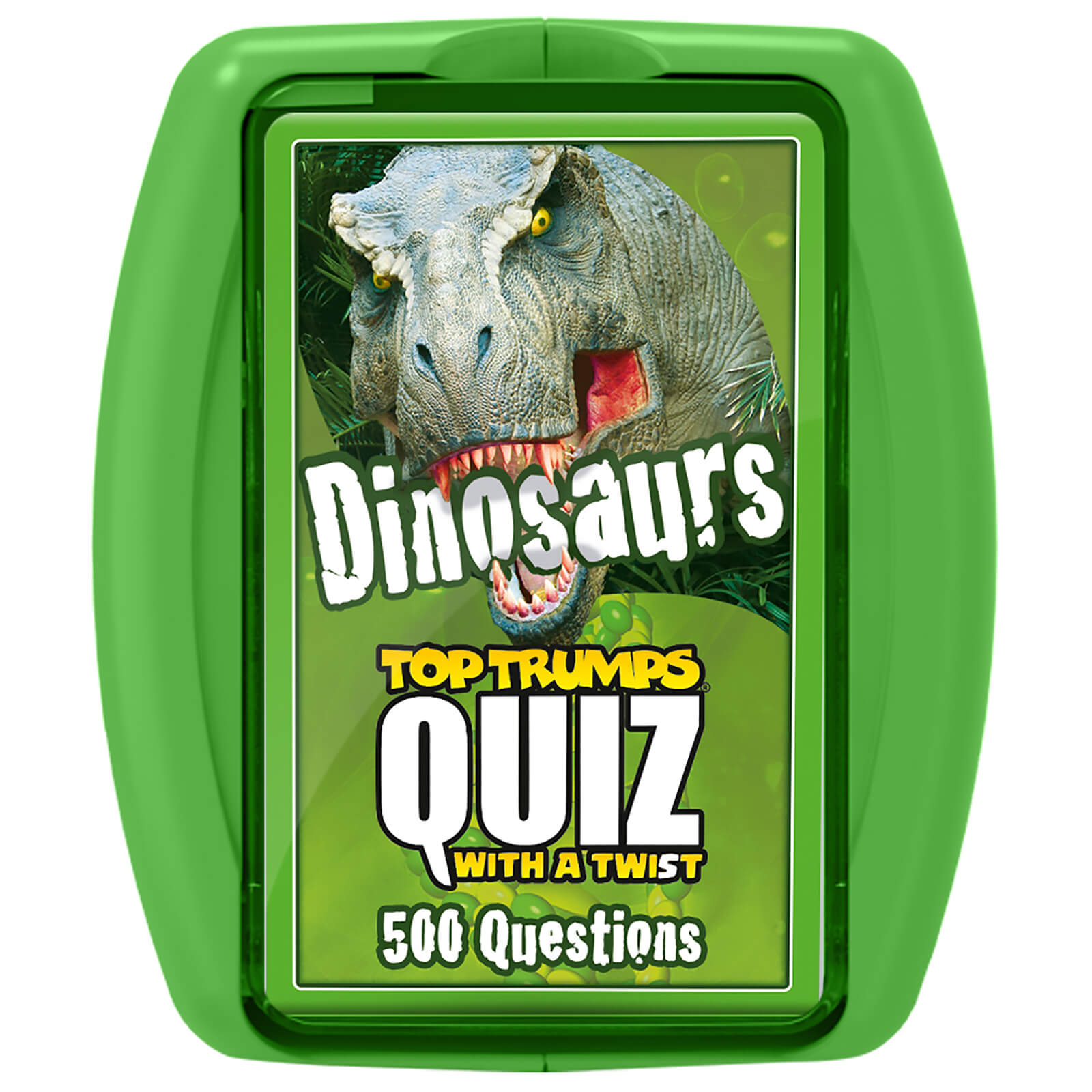 IWOOT – Stuff you really, really wantTop Trumps Quiz with a Twist now has a Dinosaurs edition! 500 questions for terrible-lizard fans: with everything from the tough but tiny Minmi – all the way up to the giant Argentinosaurus, not forgetting, the Jurassic, Triassic and Cretaceous along the way.Key FeaturesQuizzical Dinosaur fun with a Top Trumps TwistEntertaining educational card game loved for bringing your favourite dinosaurs to life including the famous Tyrannosaurus Rex, deadly Velociraptor and the beautiful Archaeopteryx500 puzzling and captivating questions that will test your knowledge and memory on the world of dinosaursEasy-to-carry plastic case means there are no limits on gameplayPrepare to outsmart your opponents, discover new and exciting facts and duel your way to becoming the Top TrumpSuitable Age: 3+Number of Players: 2+
EAN: 5036905033213
Search
Recent Posts
Get Social With Us!
Categories
Pages
Toy Retailers
Popular Tags
Toy Archive