Browsing all articles from November, 2019
Posted in Toys by ToyMaster
Posted in Toys by ToyMaster
Worlds Smallest Rubiks Cube
| Retailer | Price | Discount Code? | P&P | |
| --- | --- | --- | --- | --- |
| | £7.99 | No | | |
| | £9.99 | Yes | £2.25 | |
World's Smallest Rubik's Cube – Solving the mystery of the Rubikâ??s Cube was hard enough when it was big. How on Earth are you going to manage this diddy version?! With a lot of patience and a bit of Googling.
EAN: 859421005145
Posted in Toys by ToyMaster
Trivial Pursuit Game – Harry Potter Ultimate Edition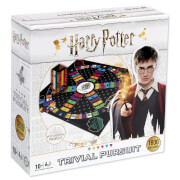 Question: would it be wrong to use magic to win a game of Trivial Pursuit? Answer, of course, it would! That's totally unethical. Instead, you'll just have to make sure your Harry Potter knowledge is up to scratch – this game will test grasp of Hogwarts, wizards, the dark arts, quidditch and many many other things from the voluminous saga.
EAN: 5036905033343
Posted in Toys by ToyMaster
Posted in Toys by ToyMaster
Thats What She Said Card Game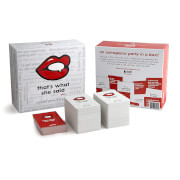 'The bigger, the better.' Ahem… maybe she's talking about chocolate bars, or maybe the laughs that happen when you play this That's What She Said Card Game!  The concept of this game is easier than spotting a catfish on Tinder (you're good-looking, rich, AND desperate? Really?). All you have to do is lay out a red setup card and then match the best phrase card to the setup card. The player who creates the best 'That's what she said' moment wins the round and everyone else's respect… or stomach-turning disdain, depending on how far across the line their comment goes. This game is brilliant for pre-drinks, parties, dinners with the in-laws… really anywhere you want to create awkward innuendos. So, if you like it fast and dirty (er, the comedy, that is) then order your That's What She Said Card Game today! 
EAN: 866167000204
Posted in Toys by ToyMaster
Abominable Everest Pop! Vinyl Figure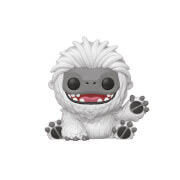 The new Abominable Pop is in! Everest is a young Yeti who is found on a rooftop in Shanghai, when a teenage girl named Yi stumbled upon him. Yi finds Everest hiding, alone and scared on the rooftops when she is playing the violin. This leads to the reason that Everest is in Shanghai in the first place, finding that he is being hunted… Yi & her friends are all trying to get the young Yeti back to his home. Can you catch him and add him to your Pop collection? Figure measures about 3 3/4 inches tall and comes packaged in a window display box, please note images shown are artwork and final product produced may vary.
EAN: 889698433389
Posted in Toys by ToyMaster
If You Had To…
| Retailer | Price | Discount Code? | P&P | |
| --- | --- | --- | --- | --- |
| | £16.99 | Yes | £2.25 | |
If You Had To… It's very much like a classic game of 'would you rather' – only you don't have to spend ages inventing horrible things, because the game already includes 250 hilarious scenario cards.
EAN: 861721000164
Posted in Toys by ToyMaster
F**K The Game
| Retailer | Price | Discount Code? | P&P | |
| --- | --- | --- | --- | --- |
| | £14.99 | Yes | £2.25 | |
"Yellow. Orange. P*ssy. Purple. Sh*t. Green…no wait…F**K!!" That's a short excerpt from a typical round of F**K The Game – the party card game that combines colours and swear words with good old-fashioned psychological mind-f*ckery.
EAN: 9369999052270
Posted in Toys by ToyMaster
Posted in Toys by ToyMaster
Game of Thrones Arya with Two Headed Spear Pop! Vinyl
What do we say to the god of death? Not today. Celebrate the famous Battle of Winterfell victory with the POP! Figure of its hero – Arya with Two Headed Spear. Posed ready for action, she wears her iconic outfit from the episode in season 8. This official Game of Thrones memorabilia will make a great addition to your POP! Collection as well as any Game of Throne collection. The show may be over but be sure to celebrate the downfall of the Night King with this awesome Arya figure. Making a great gift for any Thrones fanatic, treat the Arya lover in your life to this awesome POP! Figure. Get yours today!
EAN: 889698448192
Search
Recent Posts
Get Social With Us!
Categories
Pages
Toy Retailers
Popular Tags
Toy Archive