Browsing all articles from November, 2019
Posted in Toys by ToyMaster
Posted in Toys by ToyMaster
Worlds Smallest Rubiks Cube
| Retailer | Price | Discount Code? | P&P | |
| --- | --- | --- | --- | --- |
| | £6.99 | No | | |
| | £9.99 | Yes | £2.25 | |
World's Smallest Rubik's Cube – Solving the mystery of the Rubikâ??s Cube was hard enough when it was big. How on Earth are you going to manage this diddy version?! With a lot of patience and a bit of Googling.
EAN: 859421005145
Posted in Toys by ToyMaster
Trivial Pursuit Game – Harry Potter Ultimate Edition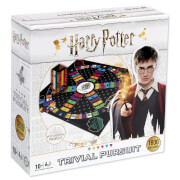 Welcome to Hogwarts! It's your turn to answer questions about the Dark Arts, Objects, Artefacts, Magical Creatures,Witches, Wizards, Locations, spells and More! Place the special dice in the Hogwarts Tower to choose which house you play as, and then answer from 1800 questions! This World of Harry Potter Ultimate Edition of Trivial Pursuit will please fans of all ages!
EAN: 5036905033343
Posted in Toys by ToyMaster
Organ ATTACK! Card Game
So, you want a game that'll fully qualify you as a surgeon while being ridiculously entertaining at the same time? Yeah, we don't have that… but we can definitely take care of the ridiculously entertaining part. And, hey, you might learn a casual medical fact or two when playing Organ ATTACK! Organ ATTACK! is a card game that manages to do the opposite of biology class… it takes real medical terminology and makes it interesting and even funny! How funny? Funnier than fainting flatulence.    How does it work? You have to use your affliction, immunity, and tactical cards to inflict disease on your opponents and defend your own organs from disease. How? Well, you could infect a gallbladder with gallstones or nail someone's bowels with a dodgy burrito from a back-alley food cart. The point is to make like a black-market supplier and remove your friends' organs before they remove yours. The winner is the last person with at least one organ left. This game is for 2 to 6 players aged 10 or older and who are comfortable with playing a game based on some serious conditions. So, seriously, if you're not keen on inflicting another player with, say, cancer, perhaps this one isn't for you. A jump-scare when you're trying to sleep off a migraine after a night out… that organ attack isn't much fun. Organ ATTACK! card game… much better! So, if you want to get out there and attack organs like a super-virus, order your Organ ATTACK! card game today!
EAN: 862116000301
Posted in Toys by ToyMaster
Posted in Toys by ToyMaster
That's What She Said Card Game
'The bigger, the better.' Ahem… maybe she's talking about chocolate bars, or maybe the laughs that happen when you play this That's What She Said Card Game!  The concept of this game is easier than spotting a catfish on Tinder (you're good-looking, rich, AND desperate? Really?). All you have to do is lay out a red setup card and then match the best phrase card to the setup card. The player who creates the best 'That's what she said' moment wins the round and everyone else's respect… or stomach-turning disdain, depending on how far across the line their comment goes. This game is brilliant for pre-drinks, parties, dinners with the in-laws… really anywhere you want to create awkward innuendos. So, if you like it fast and dirty (er, the comedy, that is) then order your That's What She Said Card Game today! 
EAN: 866167000204
Posted in Board Games by ToyMaster
Jumanji Board Game
Jumanji enthusiasts understand that there is danger lurking around every corner. Lions stalking in long grass, rhinos charging at the blink of an eye, lunging, snapping crocodiles with jaws wide open, and many other dangerous creatures in a wild world of fun and fantasy. Danger awaits a die roll away and will have you hanging onto the edge of your seat.  Roll the eight-sided dice, grab your pawn and sneak through the lush vegetation of the jungle. If you draw a Danger Card use your decoder to discover the secret message and see if disaster unfolds. Your fellow players will need to up their ante for the race against time to rescue you. Not before long the jungle will threaten and fill up the Doomsday Grid. Should you fail to escape, the jungle could swallow you whole  This is a game that pursues you from beginning to end. Shop now for your Jumanji Board Game so you, too, can embark on an adventure of a lifetime.
EAN: 5060550750034
Posted in Toys by ToyMaster
Funko Pop! Movies: Abominable – Everest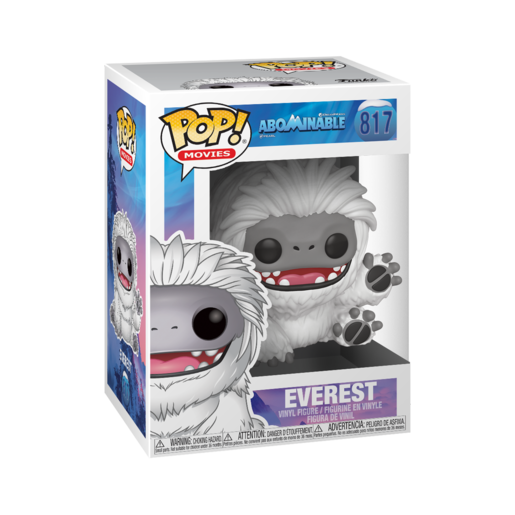 The new Abominable Pop is in! Everest is a young Yeti who is found on a rooftop in Shanghai, when a teenage girl named Yi stumbled upon him. Yi finds Everest hiding, alone and scared on the rooftops when she is playing the violin. This leads to the reason that Everest is in Shanghai in the first place, finding that he is being hunted… Yi & her friends are all trying to get the young Yeti back to his home. Can you catch him and add him to your Pop collection? Figure measures about 3 3/4 inches tall and comes packaged in a window display box, please note images shown are artwork and final product produced may vary.
EAN: 889698433389
Posted in Toys by ToyMaster
If You Had To…
| Retailer | Price | Discount Code? | P&P | |
| --- | --- | --- | --- | --- |
| | £16.99 | Yes | £2.25 | |
If You Had To… It's very much like a classic game of 'would you rather' – only you don't have to spend ages inventing horrible things, because the game already includes 250 hilarious scenario cards.
EAN: 861721000164
Posted in Toys by ToyMaster
F**K The Game
| Retailer | Price | Discount Code? | P&P | |
| --- | --- | --- | --- | --- |
| | £14.99 | Yes | £2.25 | |
| | £15.00 | No | | |
Not for sale to persons under the age of 18. By placing an order for this product, you declare that you are 18 years of age or over. This item must be used responsibly and appropriately. Are you ready for a game that'll challenge your brain more than an episode of Westworld and have you swearing more than boozed football fan whose team just lost? Yes? Then you need F**K. The Game! This game is designed to mess with your head more than a sadistic hypnotist. It uses a psychological technique (called the Stroop effect… Google it) to delay your brain's responses and make you more hesitant than a learner driver at a multi-lane roundabout. All you have to do is flip the card and shout what you see – sometimes it'll be the background colour, sometimes its text colour, and sometimes the printed swear word that could make even sailors blush. The first person to f**k up has to pick up all the cards, and the fist person to get rid of their cards is the winner! So, for a game with more swearing than a Scorsese movie and a healthy brain-workout thrown in, order F**K. The Game today!
EAN: 9369999052270
Search
Recent Posts
Get Social With Us!
Categories
Pages
Toy Retailers
Popular Tags
Toy Archive