Browsing all articles from November, 2019
Posted in Toys by ToyMaster
Posted in Toys by ToyMaster
Worlds Smallest Rubiks Cube
World's Smallest Rubik's Cube – Solving the mystery of the Rubikâ??s Cube was hard enough when it was big. How on Earth are you going to manage this diddy version?! With a lot of patience and a bit of Googling.
EAN: 859421005145
Posted in Toys by ToyMaster
Trivial Pursuit Game – Harry Potter Ultimate Edition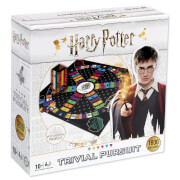 Play time: 60-90 minutes | Players: 2-6 | For ages: 10+ Test your knowledge of Hogwarts, wizardry and the dark arts with the Harry Potter Trivial Pursuit game set. Open up the massive game box to uncover the game board and 1,800 questions about the expansive film universe. These tricky bits of trivia cover everything from characters to magical objects, potions, spells and more. Even the smartest wizards in the room will be challenged by this ultimate Harry Potter quiz!
EAN: 5036905033343
Posted in Toys by ToyMaster
Organ ATTACK!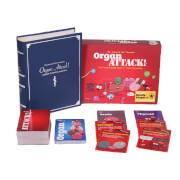 The object of the game is to remove your opponents' organs using corresponding afflictions before they remove yours. The last person to still have at least one organ is the winner. In addition to Affliction cards (like Pancreatitis, which can be played on either Gallbladder or Pancreas), the game has instant defensive cards, and lots of crazy tactical moves that shake things up. What you end up with is a pretty fast-paced, very fun, and often intense gameplay that's suitable for all levels of players.
EAN: 862116000301
Posted in Toys by ToyMaster
Posted in Toys by ToyMaster
Thats What She Said Card Game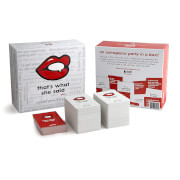 'The bigger, the better.' Ahem… maybe she's talking about chocolate bars, or maybe the laughs that happen when you play this That's What She Said Card Game!  The concept of this game is easier than spotting a catfish on Tinder (you're good-looking, rich, AND desperate? Really?). All you have to do is lay out a red setup card and then match the best phrase card to the setup card. The player who creates the best 'That's what she said' moment wins the round and everyone else's respect… or stomach-turning disdain, depending on how far across the line their comment goes. This game is brilliant for pre-drinks, parties, dinners with the in-laws… really anywhere you want to create awkward innuendos. So, if you like it fast and dirty (er, the comedy, that is) then order your That's What She Said Card Game today! 
EAN: 866167000204
Posted in Toys by ToyMaster
Festive Plant Baubles
Let us paint you a picture, dear millennial: you're stuck in your 3m2 apartment this December because no matter how much overtime or freelance work you do, you still can't afford anything bigger – no big Christmas trees for you this year. Well, why not use that aloe plant to be your Christmas tree and decorate it with Festive Plant Baubles? The bite-sized baubles, tiny tinsel and small star are perfect size for the little succulent plant you got because you read somewhere on the internet that having indoor plants helps avert depression. You can sit, stare at your little decorated tree and laugh awkwardly when your family makes a joke about it! In reality, there are some people who are honest-to-goodness nuts about Christmas, so this will make the perfect pre-holiday gift for them. Heck, get them like 20 for all of their household plants! Order your Festive Plant Baubles today and try to decorate your cat after you've hit the eggnog one too many times.
EAN: 5056004322872
Posted in Board Games by ToyMaster
The Jumanji Classic Board Game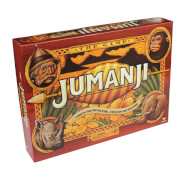 Jumanji enthusiasts understand that there is danger lurking around every corner. Lions stalking in long grass, rhinos charging at the blink of an eye, lunging, snapping crocodiles with jaws wide open, and many other dangerous creatures in a wild world of fun and fantasy. Danger awaits a die roll away and will have you hanging onto the edge of your seat.  Roll the eight-sided dice, grab your pawn and sneak through the lush vegetation of the jungle. If you draw a Danger Card use your decoder to discover the secret message and see if disaster unfolds. Your fellow players will need to up their ante for the race against time to rescue you. Not before long the jungle will threaten and fill up the Doomsday Grid. Should you fail to escape, the jungle could swallow you whole  This is a game that pursues you from beginning to end. Shop now for your Jumanji Board Game so you, too, can embark on an adventure of a lifetime.
EAN: 5060550750034
Posted in Toys by ToyMaster
Funko Pop! Movies: Abominable – Everest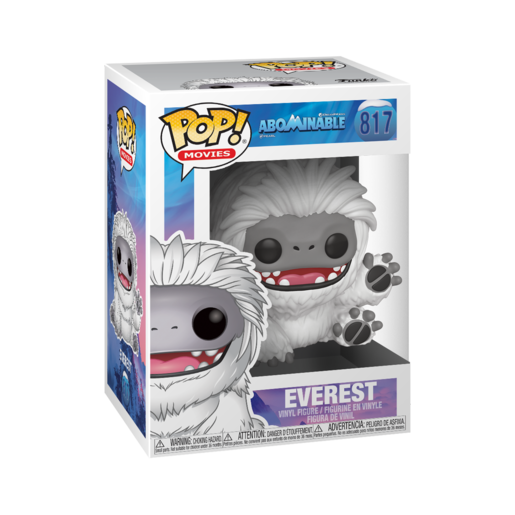 The new Abominable Pop is in! Everest is a young Yeti who is found on a rooftop in Shanghai, when a teenage girl named Yi stumbled upon him. Yi finds Everest hiding, alone and scared on the rooftops when she is playing the violin. This leads to the reason that Everest is in Shanghai in the first place, finding that he is being hunted… Yi & her friends are all trying to get the young Yeti back to his home. Can you catch him and add him to your Pop collection? Figure measures about 3 3/4 inches tall and comes packaged in a window display box, please note images shown are artwork and final product produced may vary.
EAN: 889698433389
Posted in Toys by ToyMaster
Search
Recent Posts
Get Social With Us!
Categories
Pages
Toy Retailers
Popular Tags
Toy Archive