Browsing all articles from October, 2019
Posted in Toys by ToyMaster
Play-Doh Dino Tools Set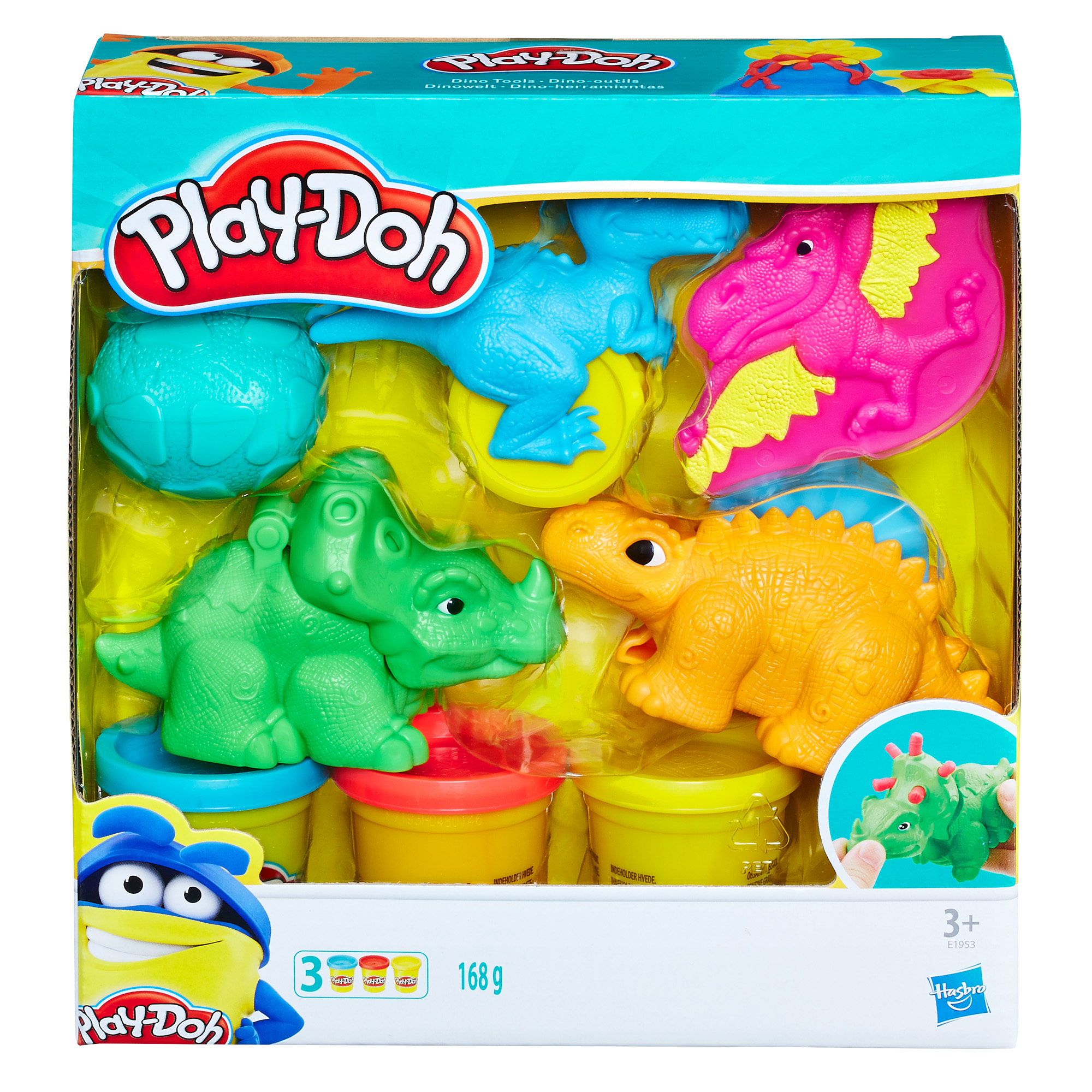 Get ready for some dino-sized creativity with this Play-Doh Dino Tools Set! We have turned some of Kids favourite dinosaurs into 5 friendly Play-Doh tools for imaginative adventures. Grow Play-Doh spikes for the triceratops, slice with the pterodactyl wings and cut wavy patterns with the stegosaurus. Roll footprints with the velociraptor and fun textures with the dino egg! This Play-Doh – Dino Tools Set includes: Stegosaurus cutter, triceratops tool, velociraptor stamper, pterodactyl cutter, textured egg roller and 3 cans of Play-Doh brand modelling compound (168 g).
EAN: 5010993510917
Posted in Board Games by ToyMaster
Ravensburger Monster Splat Board Game
"Find out if you're quick enough with the Ravensburger Monster Splat — The Frenzied Fast-Reaction Game. The catch 'em, splat 'em monster game is lots of fun for the whole family, but who will catch the slime monsters with their sticky hands and win the game once and for all? Set includes four slime hands, four slime monsters, ten city monsters, one trash can, one spinner with pointer and holder, plus playing pieces. Suitable for children aged 3 years and over. "
EAN: 4005556205417
Posted in Toys by ToyMaster
VTech Crawl & Learn Bright Lights Ball Pink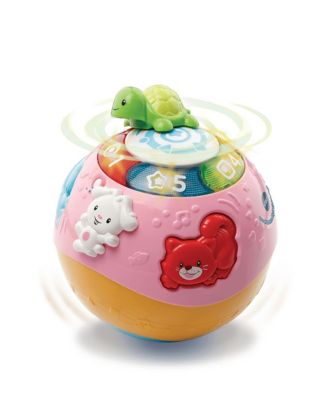 "Catch the This Vtech Crawl & Learn Bright Lights Ball if you can! The built-in motor activates to make the ball roll around, promoting crawling. The Vtech Crawl & Learn Bright Lights Ball Pink also has limited controlled movement which means the ball stops within reach. Twist, slide and spin the manipulative features to develop motor skills. Press the chunky buttons to hear fun music and animal sound effects. Colourful spinning circle lights up to attract baby's attention and the cute yellow bird spins round. It's a great way to introduce animals and their sounds, basic numbers and shapes! A great gift for ages six months and up. Please note: 3 x AA batteries are included."
EAN: 3417761849538
Posted in Toys by ToyMaster
Scruff-a-Luv's Babies (Mini Collectibles)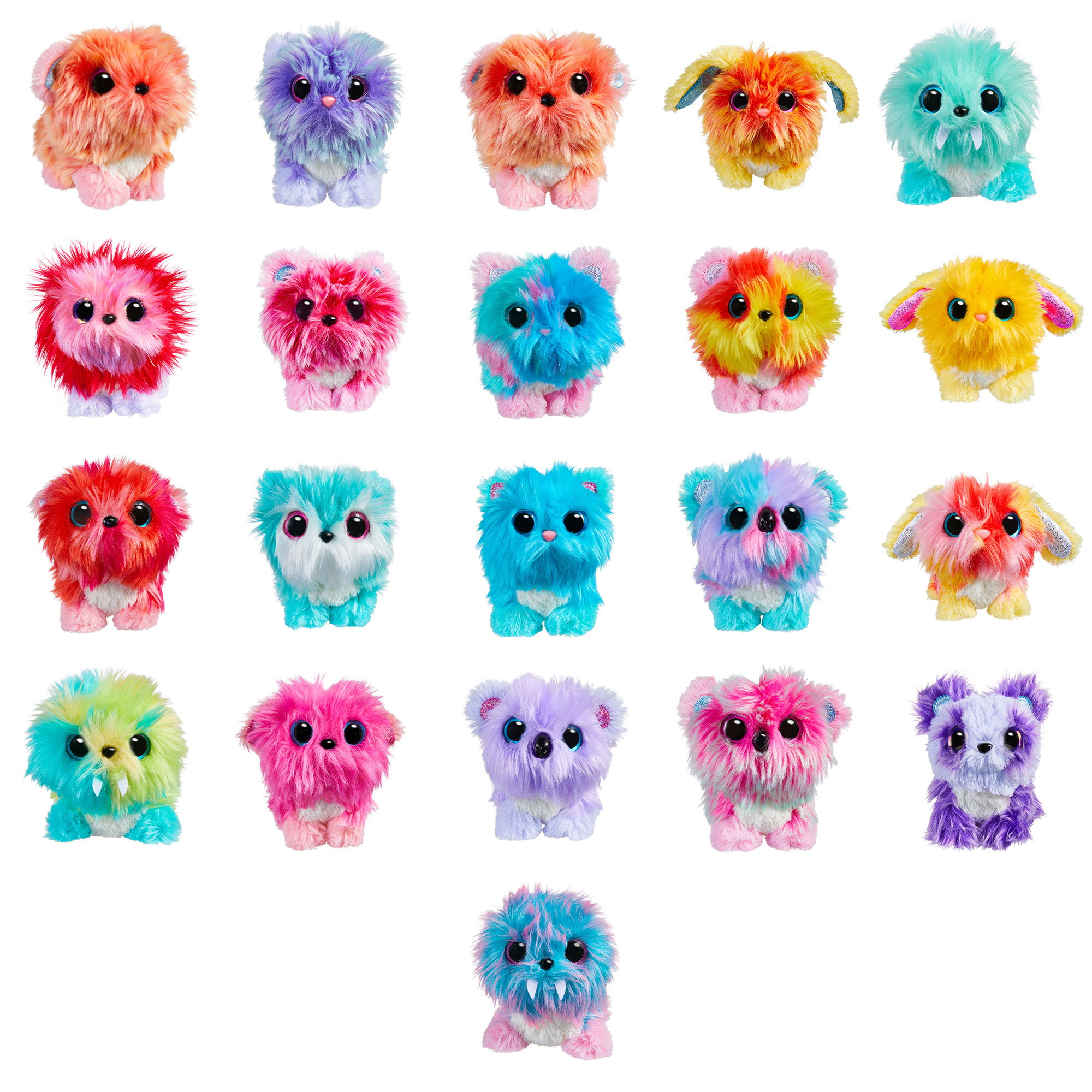 NEW Scruff-A-Luvs BabiesThese little baby balls of fur are lost and alone in the big bad world , remove their dummy to reveal who you've rescued, then comb out their tangles to reveal a little fluffy friend in need of a new home with you.With 21 characters to collect – who will you rescue? A koala, kitten, walrus, bunny, bearcub or puppy? Or an ultra-rare lion, fox or panda? Only by adopting a Scruff-A-Luv will you find out. In return, they will be your FFF (Furry Friend Forever).Each Scruff-a-Luv comes with a pet carrier, dummy, a comb to style them and a cute heart shaped clip so you can keep your Scruff-A-Luv close by wherever you go.
EAN: 5013138670347
Posted in Toys by ToyMaster
Scruff-a-Luv's My Real Rescue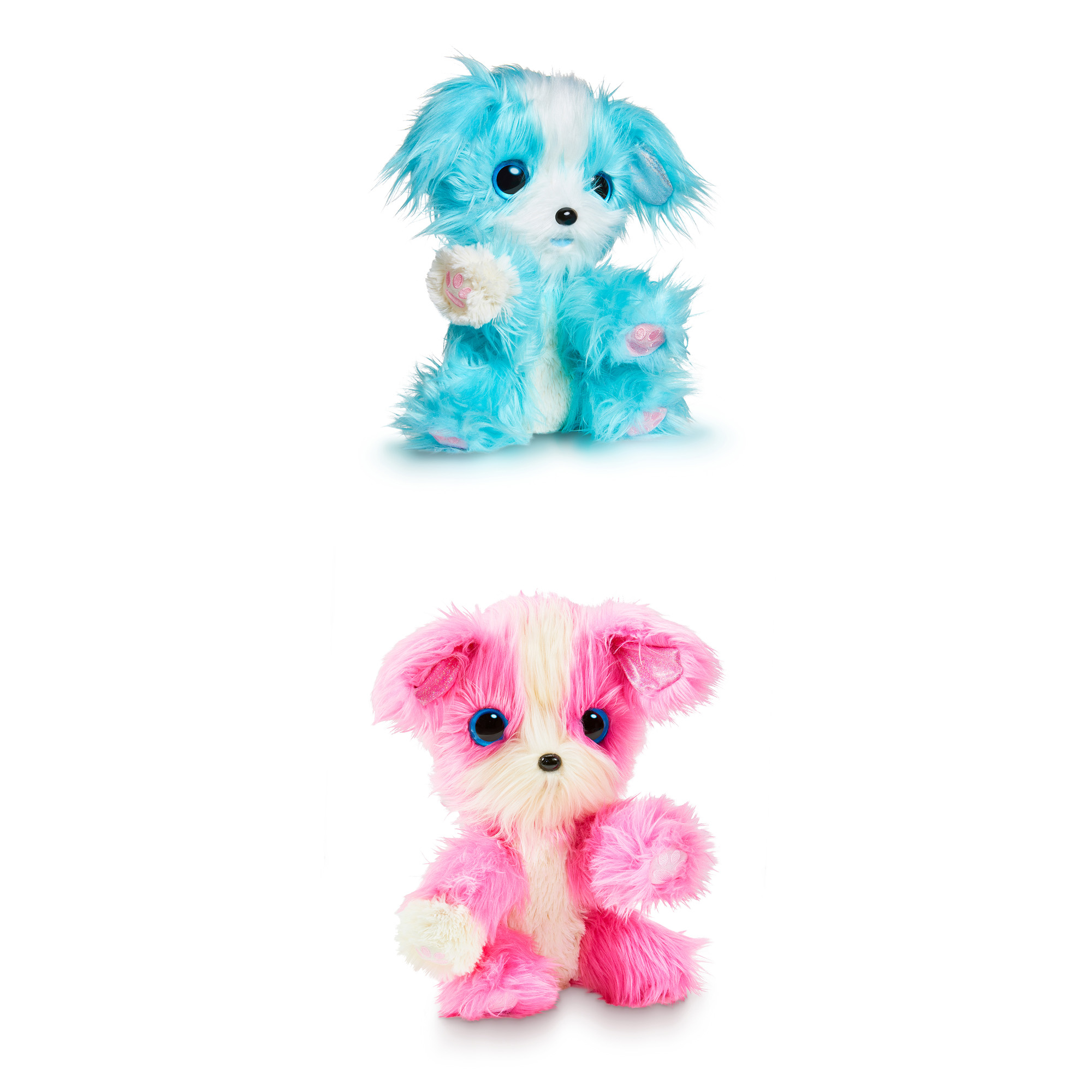 Real life…Real love…Real RescueBring the magic of Scruff-a-Luvs to life with the latest addition to the Scruff-a-Luvs rescue centre – Scruff-a-Luvs Real Rescue.Real Rescue is a Scruff-a-Luv that reacts to how you nurture it – just like a real rescue pet – with over 35 lifelike sounds and interactions including shivering, whimpering, feeding, hiccups and heartbeat. Plus, for every Scruff-a-Luvs Real Rescue adopted, Scruff-a-Luvs will donate part of the proceeds to the RSPCA to help real animals find their 'furever' homes.
EAN: 5013138671313
Posted in Toys by ToyMaster
Little Senses Lights and Sounds Shape Sorter
"Puzzle, sort and explore with the ELC Little Senses Lights and Sounds Shape Sorter. The shape sorter comes with six fun shapes that each have a different bright colour and enjoyable texture. Shake the flower to hear the beads rattle and enjoy seeing yourself in the mirrored surface of the hexagon. Slot the shapes into the correct space for fun light effects and rewarding sound effects. Switch the modes of play as your little one grows to keep the Shape Sorter challenging but enjoyable. Mentally stimulating fun for 6 months and over."
EAN: 5050048167086
Posted in Toys by ToyMaster
Ravensburger The Planets 100 Piece XXL Puzzle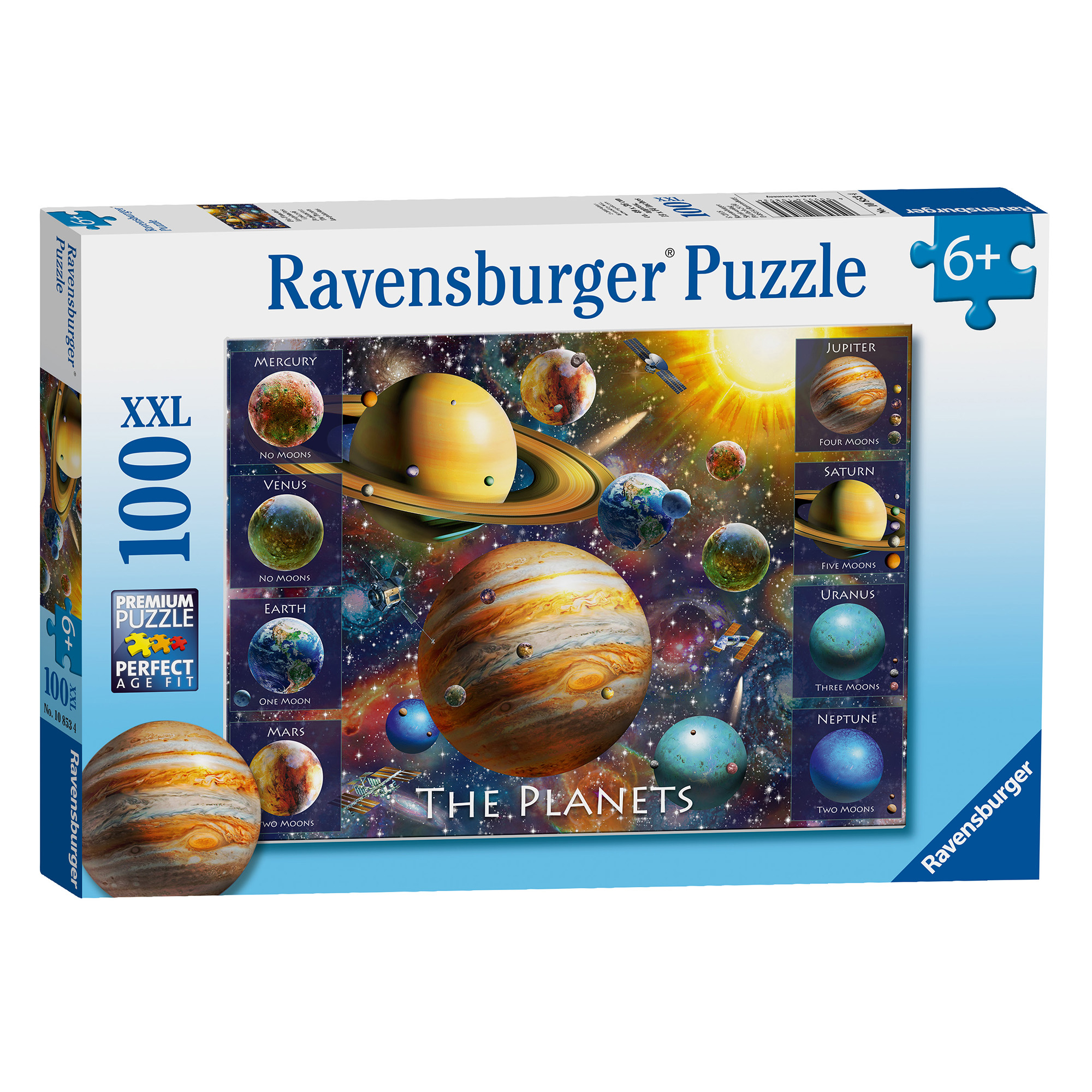 The Ravensburger World Landmarks Map XXL 200 Piece Jigsaw Puzzle is a colourful, detailed and dramatic design which shows the 8 planets in our Solar System – Mercury, Venus, Earth, Mars, Jupiter, Saturn, Uranus and Neptune. The central part of the design gives us an imaginary viewpoint, where the planets appear very close together – whilst either side of the main picture are more detailed images of each planet and associated moons.High quality 100 piece cardboard jigsaw puzzle with Extra Extra Large pieces. The finished puzzle measures 49 x 36 cm when complete. Suitable for ages 6 years and up. Made from strong premium grade cardboard, with linen finish print to minimise glare on puzzle image.At Ravensburger we have over 50 years of puzzle-making experience and pride ourselves on having the highest quality Jigsaw Puzzles around. All Ravensburger puzzles are crafted using Softclick Technology and watchmaker precision to ensure the greatest possible accuracy and variety of each puzzle piece.
EAN: 4005556108534
Posted in Toys by ToyMaster
Posted in Board Games by ToyMaster
Cluedo Harry Potter Board Game
Play time: 30 minutes | Players: 3-5 (best with 4) | For ages: 9+ A friend has gone missing in the wizarding world, so it's up to Harry, Ron, Hermione, Ginny, Luna and Neville to find out what has happened! Explore beyond the walls of Hogwarts in this brilliant Harry Potter version of Cluedo, unearthing evidence as you go to discover who did it, what spell or magical item they used and where the student was attacked. Tired of travelling around the board like a muggle- Use Floo Powder and take a trip across the Floo Network to teleport between rooms as you get closer and closer to solving the mystery. Was it Fenrir Greyback with a cursed necklace in the Forbidden Forest-
EAN: 5036905037198
Posted in Toys by ToyMaster
Zapf Baby Eli Smiles Doll
"Say hello to your adorable new doll Elli Smiles! Elli is the doll that reacts to her parents! When you wear a special necklace, Elli will recognise you and respond with a smile. This adorable doll has a large range of realistic baby functions and is super-poseable. Elli express her feelings and shows her emotions, making her a loveable toy to play with! If her parents play with her, she is happy and smiles. Then when she's sad, you can soothe her with her dummy or bottle. For ages 3 and over."
EAN: 4001167960202
Search
Recent Posts
Get Social With Us!
Categories
Pages
Toy Retailers
Popular Tags
Toy Archive