Browsing all articles from July, 2019
Posted in Toys by ToyMaster
Tomy Toomies Tuneless Penguin Toy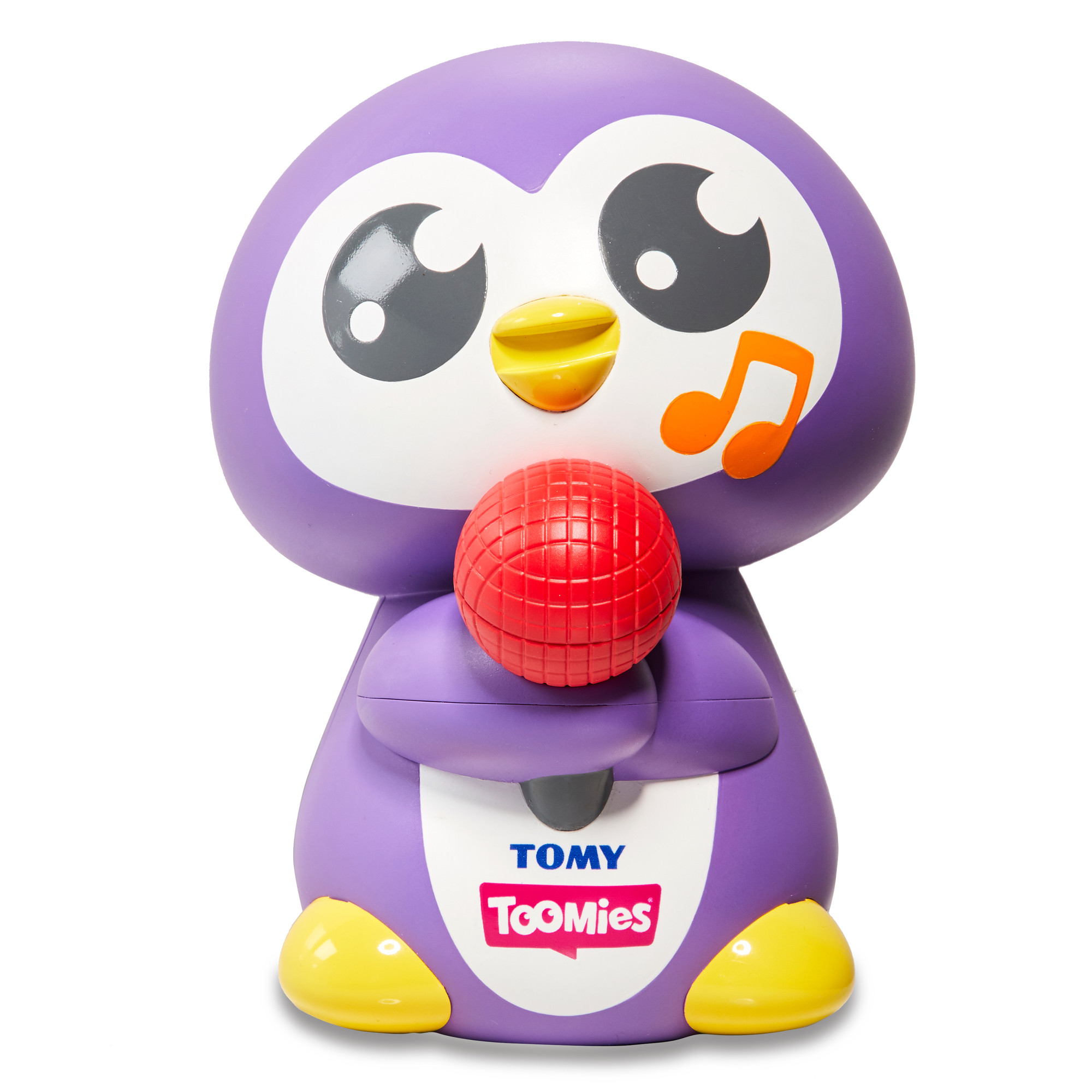 | Retailer | Price | Discount Code? | P&P | |
| --- | --- | --- | --- | --- |
| | £8.00 | No | £2.99 | |
| | £10.00 | Yes | £5.50 | |
This Tomy Toomies Tuneless Penguin Toy is ideal practising a tune or two! My best friend Rudi tells me I need a lot of practice… Maybe I can become a better singer if you sing along with me? Listen to me squawk and sing as I bob up and down. Dunk me under water and I will play a tune on the way down and blow lots of bubbles. I can even sing under water! If I lose my voice, just tip me upside down and give me a good shake. Bright and colourful, I stand 14 cm tall. Ha! I do not even need batteries so we can have fun anytime, anywhere. We are full of little surprises that will delight you and your child because we know memories are formed when laughter is shared!
EAN: 5011666727243
Posted in Toys by ToyMaster
This toy no longer exists.
Try visiting www.xmas-toys.co.uk you may find it there.
EAN: 5060493230259
Posted in Toys by ToyMaster
Posted in Toys by ToyMaster
Playskool Power Rangers Figures – Blue Ranger and Raptor Cycle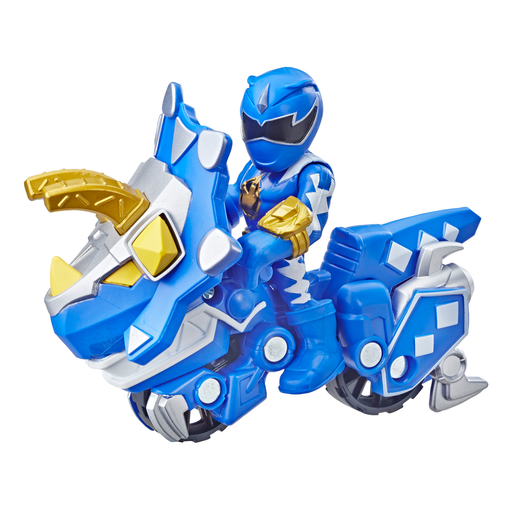 "It's Morpin' Time! with Playskool Power Rangers Figures â?? Red Ranger and Yellow Ranger. Inspired by the Power Rangers Wild Force TV series, kids can create their own exciting adventures with this amazing action figure 2-pack. Contains 3-inch Red Ranger and Yellow Ranger figures. Collect more Playskool Power Rangers sets â?? including Green Ranger and Ninjor, Red Ranger and Yellow Ranger, plus the super cool Black Ranger. Suitable for children aged 3 years and over."
EAN: 5010993584574
Posted in Toys by ToyMaster
Funko Pop! Movies: James Bond – Blofeld
"Relive the excitement and action of the classic James Bond film You Only Live Twice with the villainous Blofeld in Funko Pop! form. At 9cm tall, every high-quality, vinyl Funko Pop! figure recreates an iconic pop culture character in an instantly recognisable, bobble-head style. This highly detailed Blofeld figure is completed with the iconic duelling scar across his face as well as his trademark white cat. Complete your Funko Pop! Movies collection and display James Bond's nefarious enemy in the exclusive, illustrated window box. Classic Funko fun for 3 and over."
EAN: 889698247054
Posted in Toys by ToyMaster
Monopoly Board Game – Fast & Furious Edition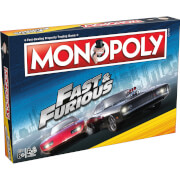 The Fast and Furious MONOPOLY edition is packed full of thrills, high-stakes action and supercharged races. Your first port of call is to pick from the diverse selection of custom car tokens from the original movie, right up to the most recent addition, The Fate of the Furious. The tokens include the classic 1970 Dodge Charger, the lightning quick Lykan Hypersport and the unstoppable Rally Fighter! As you travel round the board you will discover iconic moments from the franchise; experience the nail-biting quarter-mile drag race between Brian O'Conner and Dom Torretto, the heart-racing vault heist from the Fast Five and much more. Features: The world's favourite family board game brings you another high octane edition of MONOPOLY – Fast & Furious Choose your favourite custom car token, tour your favourite Fast & Furious film franchise moments and accumulate fortunes, but watch out for taxes, jail and bankruptcy Advance to Harpoon Rescue, the Muscle Car Race , or even the Fuel Heist – will you owe rent or reap the rewards? Invest in workshops and showrooms and trade your way to success The Fast-Dealing Property Trading Game is Fast & Furious fun for the whole family Suitable Age: 8+ Number of Players: 2+
EAN: 5036905001540
Posted in Lego by ToyMaster
LEGO The Hidden Side: Ghost Train Express (70424)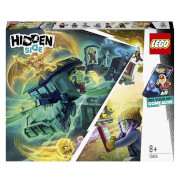 | Retailer | Price | Discount Code? | P&P | |
| --- | --- | --- | --- | --- |
| | £48.95 | No | | |
| | £64.99 | No | | |
| | £69.99 | No | Free | |
| | £70.00 | Yes | Free | |
LEGO Hidden Side 70424 Ghost Train Express combines physical bus model with an augmented reality play experience for ghost-haunting adventures. Immerse yourself in the ultimate augmented reality (AR) play experience with this exciting LEGO Hidden Side 70421 Ghost Train Express playset. This haunted train features cool, high-tech, ghost-catching details to inspire hours of imaginative play and includes 5 minifigures: Vloggers Jack and Parker, tech genius J.B., a ticket agent Ms. Santos, and friendly passenger Chuck. Hidden Side delivers an exciting new way to play!
EAN: 5702016367195
Posted in Lego by ToyMaster
LEGO Harry Potter: Beauxbatons Carriage: Arrival at Hogwarts (75958)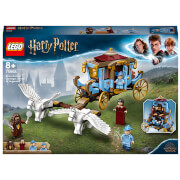 Imaginations will take flight with the LEGO Harry Potter" 75958 Beauxbatons Carriage: Arrival at Hogwarts" building kit. Young witches and wizards will relive the thrilling scene from Harry Potter and the Goblet of Fire" where the magnificent flying carriage makes its hair-raising journey to Hogwarts, with Hagrid" waiting to guide it safely in to land. Once on the ground, the carriage rebuilds into a 2-floor bedroom and tea-drinking area the perfect place to plan new adventures with Madame Maxime, Fleur Delacour and Gabrielle Delacour. With 4 minifigures and 2 flying horses with moveable wings, legs and heads, the Beauxbatons carriage will transport any Harry Potter fan to a magical world of imaginative play.
EAN: 5702016604122
Posted in Toys by ToyMaster
Whizz World Train Magnetic Trio Set
"Visit the Whizz World for some speedy adventures with the ELC Train Magnetic Trio Set. The trio includes a bright coloured train engine with friendly eyes and two wagons, one with a swinging basket and one with a removable cargo. Link the wagons to the engine with magnets to drive them across your floor on exciting adventures. The chunky design of the vehicles makes them easy for little hands to grip as they play. Perfect first vehicles play for 12 months and over."
EAN: 5050048034333
Posted in Toys by ToyMaster
Funko Pop! Marvel: Avengers Endgame – Rescue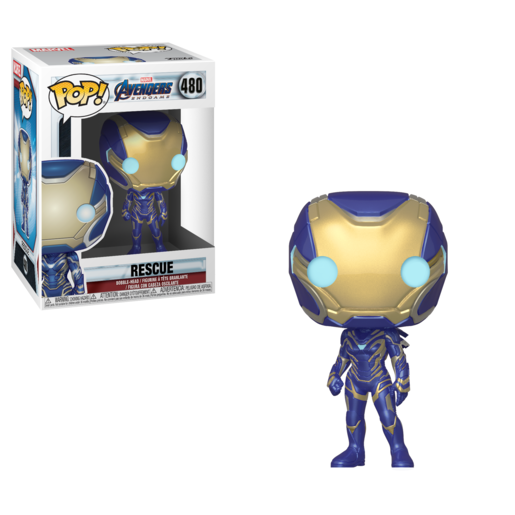 | Retailer | Price | Discount Code? | P&P | |
| --- | --- | --- | --- | --- |
| | £8.00 | Yes | | |
| | £10.00 | No | £2.99 | |
| | £10.99 | No | | |
The second wave of Marvel Avengers: Endgame Pop! Vinyl Figures are here from Funko! This Rescue figure measures about 6-inches tall and comes packaged in a window display box.
EAN: 889698397414
Search
Recent Posts
Get Social With Us!
Categories
Pages
Toy Retailers
Popular Tags
Toy Archive