Browsing all articles from January, 2019
Posted in Lego by ToyMaster
LEGO Speed Champions 75891 Chevrolet Camaro ZL1 Race Car
"Build your own awesome racing adventures with the LEGO Speed Champions Chevrolet Camaro ZL1 Race Car. Use the 198 pieces in this set to build the cool, accurately decorated Champions Chevrolet Camaro ZL1 and get ready to leave the competition in the dust. Remove the windshield to adjust the roll cage and insert the included Chevy Camaro racing driver minifigure. Wheels with Chevrolet Camaro-branded rims, a fuel cannister, spanner and Camaro racing driver's helmet accessory elements complete the racing and pit-stop role-playing fun. Building and racing fun for 7 and over."
EAN: 5702016370959
Posted in Toys by ToyMaster
LEGO Speed Champions McLaren Senne – 75892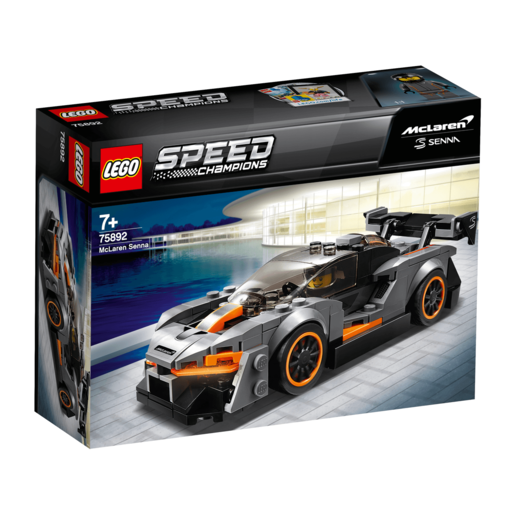 "Build your own awesome racing adventures with the LEGO Speed Champions McLaren Senna. Inspired by the legendarily daring racing driver Ayrton Senna, the McLaren Senna is built with 219 pieces and features interchangeable rims and authentic McLaren and Senna logo stickers. Remove the windshield to insert the included McLaren racing driver minifigure into the minifigure cockpit and get ready to leave the competition in the dust. Build a wind tunnel with rotating fan for even more exciting, racing and car development role-play scenarios with the Speed Champions McLaren Senna. Building and racing fun for 7 and over."
EAN: 5702016370966
Posted in Toys by ToyMaster
Spirit Small Doll and Classic Horse – Prudence and Chica Linda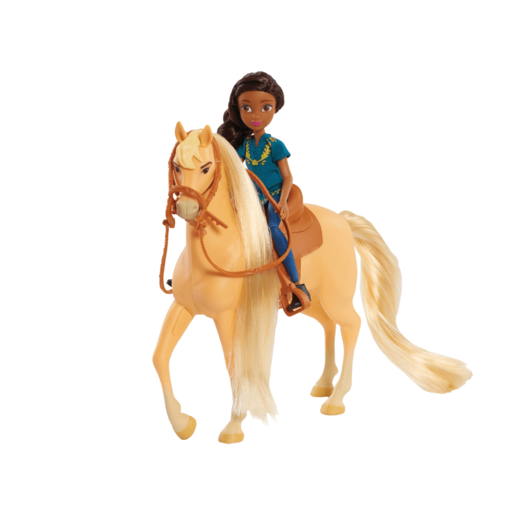 "Recreate your favourite adventures from Dreamworks' Spirit Riding Free series with the adorable Prudence and her horse, Chica Linda. Prudence is headstrong and competitive, but she loves adventuring with her friends Lucky and Abigail, as well as training and riding Chica Linda. Prudence comes with moveable arms and legs for posing and Chica Linda features her beautiful honey coloured markings and a thick mane and tail for grooming. Sit Prudence in the saddle so that she and Chica Linda can ride off on some frontier adventures! A delightful gift for Dreamworks fans 3 and over."
EAN: 886144390531
Posted in Toys by ToyMaster
LEGO Overwatch: Dorado Showdown (75972)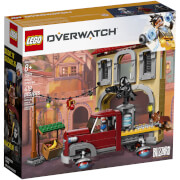 Now your favorite Overwatch fan can build an iconic Dorado building and payload truck with LEGO Overwatch 75972 Dorado Showdown! Based on the internationally acclaimed team-based action game, this Overwatch building set features an instantly recognizable building from the popular Dorado map and 3 characters, Soldier: 76, Reaper and McCree. With Overwatch weapons, Dorado building, and a payload truck like in the game, fans of Overwatch will want to build and display it for their friends to see, while youngsters will like playing with the vehicle and mini market building from the game.
EAN: 5702016368499
Posted in Toys by ToyMaster
Spirit Small Doll and Classic Horse- Lucky and Spirit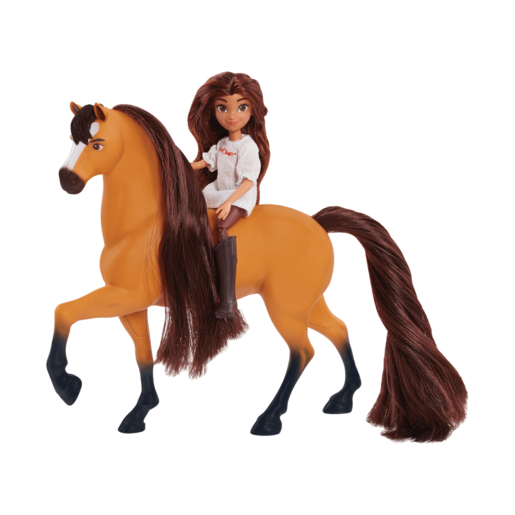 "Recreate your favourite adventures from Dreamworks' Spirit Riding Free series with the adorable Lucky and her horse, Spirit. Lucky is brave and adventurous, just like Spirit, and loves nothing more than having adventures with her friends Prudence and Abigail. Lucky comes with moveable arms and legs for posing and Spirit features his dramatic white facial marking and a thick mane and tail for grooming. Sit Lucky on Spirit's back so that they can ride off on some frontier adventures! A delightful gift for Dreamworks fans 3 and over."
EAN: 886144390517
Posted in Toys by ToyMaster
LEGO Overwatch: Bastion (75974)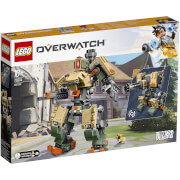 A fully reconfigurable LEGO Overwatch 75974 Bastion figure for your favorite Overwatch fan! One of the most recognizable Overwatch characters from the internationally acclaimed team-based action game, this buildable toy display model can be configured ifrom recon mode to sentry mode without any rebuilding! Fans will love the realistic detail of this Overwatch toy and will want to display it near their gaming setup an Overwatch collectible for every fan!
EAN: 5702016368512
Posted in Toys by ToyMaster
LEGO Speed Champions Ferrari F40 Competizione 75890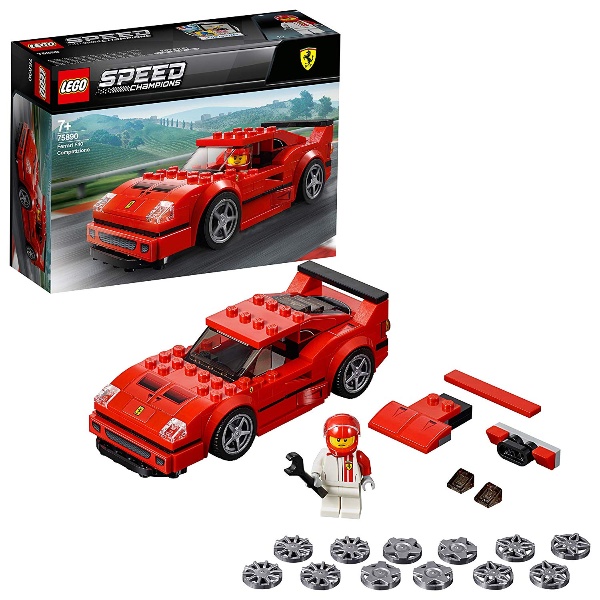 Get set for thrilling race action with the LEGO Speed Champions Ferrari F40 Competizione (75890)! Build this awesome car and place the driver in the cockpit. Challenge your friends to races, display your driving skills and power to victory. Then change the hood and spoiler to transform this race car into the classic Ferrari F40 and hit the road!The LEGO Speed Champions set includes a Ferrari racing driver minifigure as well as a minifigure cockpit with removable windshield, wheels with rubber racing tires, translucent light-style elements, racing colors, authentic design details, plus interchangeable hoods and rear spoilers. It also includes the Ferrari racing driver's helmet.
EAN: 5702016370942
Posted in Playmobil by ToyMaster
Playmobil 70106 Knights Jousting Carry Case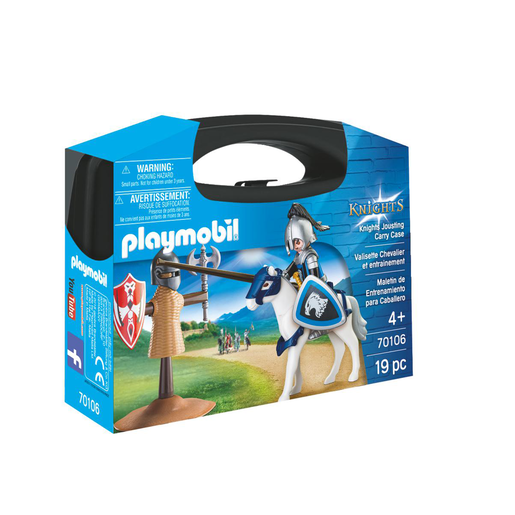 "Charge into action with the Playmobil Knights Jousting playset! Join this Playmobil knight as he rides along, wielding his lance and prepared for battle! This exciting playset comes with a jousting dummy for the knight to practice with, two shields (one for the knight and one for the dummy), an axe, and full amour for the knight. All the pieces from this toy set fit inside the handy travel case, so its easy to move and play with your jousting set wherever you like. For ages 4 and over."
EAN: 4008789701060
Posted in Playmobil by ToyMaster
Playmobil City Life Tiny Paws Pet Hotel (9275)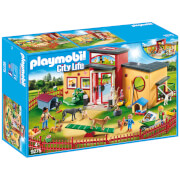 The dogs love climbing on the seesaw in the outdoor play area. The Pet Hotel includes a reception area, kitchen and lots of accessories. The outdoor fence is flexible. Features: The interior and exterior area are connected by a swinging pet door. Inside the building there is an entrance area with shelves for animal accessories and a storage area for food above the main door. The reception is directly adjacent to the kitchen where you can prepare food and wash your laundry. Outside, a seesaw and two dog huts offer play and retreat possibilities for the different dogs. The label sheet contains twelve larger and four smaller paws, which can be used to decorate the walls of the building and the floor of the entrance area as desired. Dimensions: 29.9 x 9.4 x 7.5 in (LxWxH). Recommended for ages 4+
EAN: 4008789092755
Posted in Toys by ToyMaster
LEGO Overwatch: Hanzo vs. Genji (75971)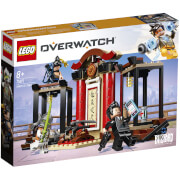 | Retailer | Price | Discount Code? | P&P | |
| --- | --- | --- | --- | --- |
| | £15.00 | No | £3.50 | |
| | £24.99 | No | | |
| | £24.99 | No | | |
| | £24.99 | No | £3.95 | |
| | £25.00 | No | £2.99 | |
"Overwatch heroes Hanzo and Genji are ready for fighting action with the LEGO Overwatch Hanzo and Genji Building Kit. This licensed LEGO Overwatch set includes all the pieces required to build Hanamura dojo, a location Overwatch superfans will know well and an iconic backdrop for the brothers to battle. The set is simple to build and great to display for friends and family, while it encourages youngsters to engage in stimulating role play through these instantly recognisable characters. Set includes Hanzo, Genji and henchman minifigures, plus all the weapons you'd expect including Genji's sword and Hanzo's bow, while there's also a weapons stand, health pack and two-disc shooter elements. Suitable for children aged 10 and over."
EAN: 5702016368482
Search
Recent Posts
Get Social With Us!
Categories
Pages
Toy Retailers
Popular Tags
Toy Archive