Browsing all articles from December, 2018
Posted in Lego by ToyMaster
LEGO 2in1 Technic 42088 Cherry Picker Model Constructon Truck Toys
"Experience the next level of building fun with the LEGO Technic Cherry Picker. The LEGO Technic building system is a great challenge for confident LEGO builders with an introduction to gears, force and movement. Construct the Cherry Picker vehicle with chunky wheels, brick-built warning lights and beacons and a detailed lifting mechanism. Operate the Cherry Picker's boom to lift its basket high into the air. Reconfigure the 2-in-1 Cherry Picker build to create a robust Tow-Truck vehicle. The realistic functions and features of the LEGO Technic builds make them endlessly fun to construct and play with. An immersive challenge for builders 7 and over."
EAN: 5702016396294
Posted in Lego by ToyMaster
Posted in Lego by ToyMaster
LEGO City Great Vehicles: Snow Groomer (60222)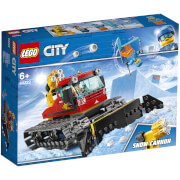 | Retailer | Price | Discount Code? | P&P | |
| --- | --- | --- | --- | --- |
| | £17.99 | No | | |
| | £17.99 | No | | |
| | £17.99 | No | £3.95 | |
| | £18.00 | No | £2.99 | |
| | £18.00 | No | £5.50 | |
Help get the LEGO City ski slopes ready for action with the LEGO City Snow Groomer (60222)! Load the big snow cannon, jump behind the wheel of the massive Snow Groomer and head for the slopes. Drive easily through the drifts with the big tracks before firing the cannon to lay more snow on the trails. Then it's time to head back to the lodge and grab a warm cup of hot chocolate!Includes 2 LEGO City minifigures: a skier and a driver. Features a detailed Snow Groomer with a minifigure cab, opening roof, sturdy segmented tracks and a large front plow blade, plus swiveling 6-stud rapid shooter snow cannon. Accessory elements include a pair of skis, 2 ski poles and 12 snow studs.
EAN: 5702016369540
Posted in Lego by ToyMaster
LEGO City 60210 Sky Police Air Base
"There'??s criminal scheming afoot in LEGO City, but don'??t worry the LEGO City Sky Police Air Base (60210) is on hand to foil the wicked plan from the skies. It all starts in the control tower where you sound the alarm and alert the police team on the ground, don'??t let the crooks get away! Take the Sky Police airplane air and parachute in on the action. Catch the jailbreakers and lock them up! Build your own police airplane, control tower, parachute and jetpack. Includes 5 mini-figures."
EAN: 5702016369939
Posted in Lego by ToyMaster
LEGO Technic Police Pursuit 42091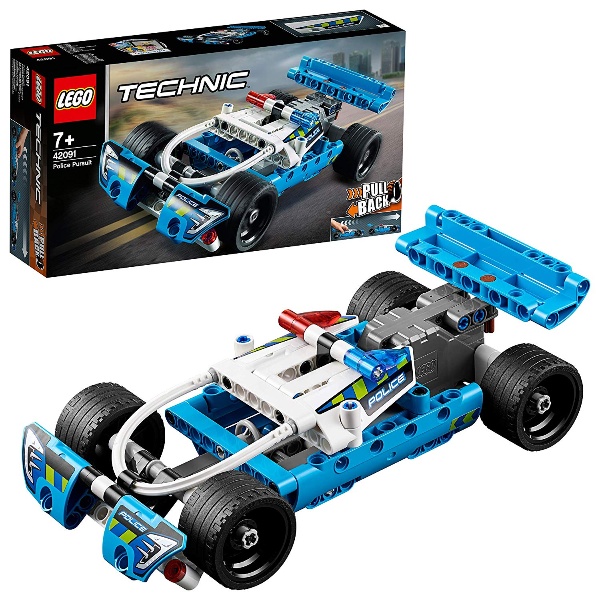 Power up the pull-back motor and start a high-speed chase with the sturdy LEGO Technic Police Pursuit (42091)!This LEGO Technic Police Car Set is equipped with a powerful pull-back motor and features a blue, white and black colour scheme with cool police stickers, warning beacons, an aerodynamic front bumper, large rear spoiler and wide black rims with low profile tires for ultimate grip. Activate the powerful pull-back motor to experience this vehicle's amazing power and acceleration!
EAN: 5702016369366
Posted in Lego by ToyMaster
LEGO City Kayak Adventure – 60240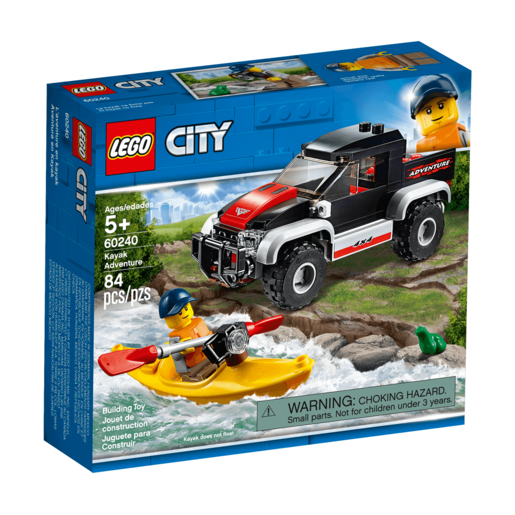 "Hit the white waters with this LEGO City Kayak Adventure set. This awesome LEGO City set includes a bright yellow kayak, an adventure vehicle to carry it around in, a LEGO person adventurer figure, and some cool accessories to enhance your playtime even more. Sit your LEGO person adventurer in the kayak and drop it into the river – use the paddle to move through the waves and weave in and out of rocks and obstacles. Suitable for ages 5 and over."
EAN: 5702016396188
Posted in Lego by ToyMaster
LEGO City Police Patrol Car – 60239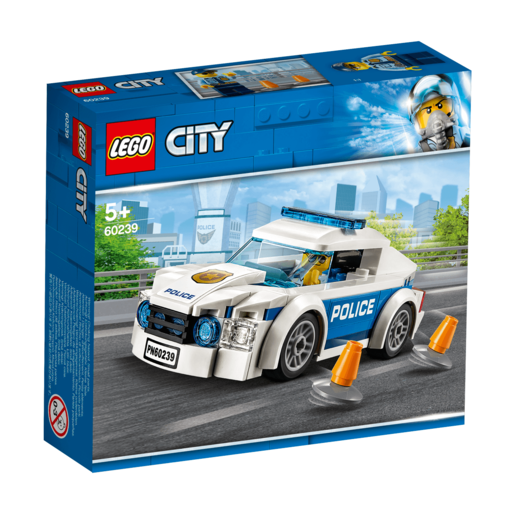 "Restore justice with this LEGO City Police Patrol Car set. This awesome LEGO City set includes a cool, colourful police car, a LEGO policeman figure, and two cone accessories to mark out the crime scene. Sit your LEGO policeman in the vehicle and drive to the scene of the crime – you can combine this LEGO set with the rest of your LEGO City collection for even more epic city adventures. Suitable for ages 5 and over."
EAN: 5702016396201
Posted in Lego by ToyMaster
LEGO Friends Olivias Hamster Playground 41383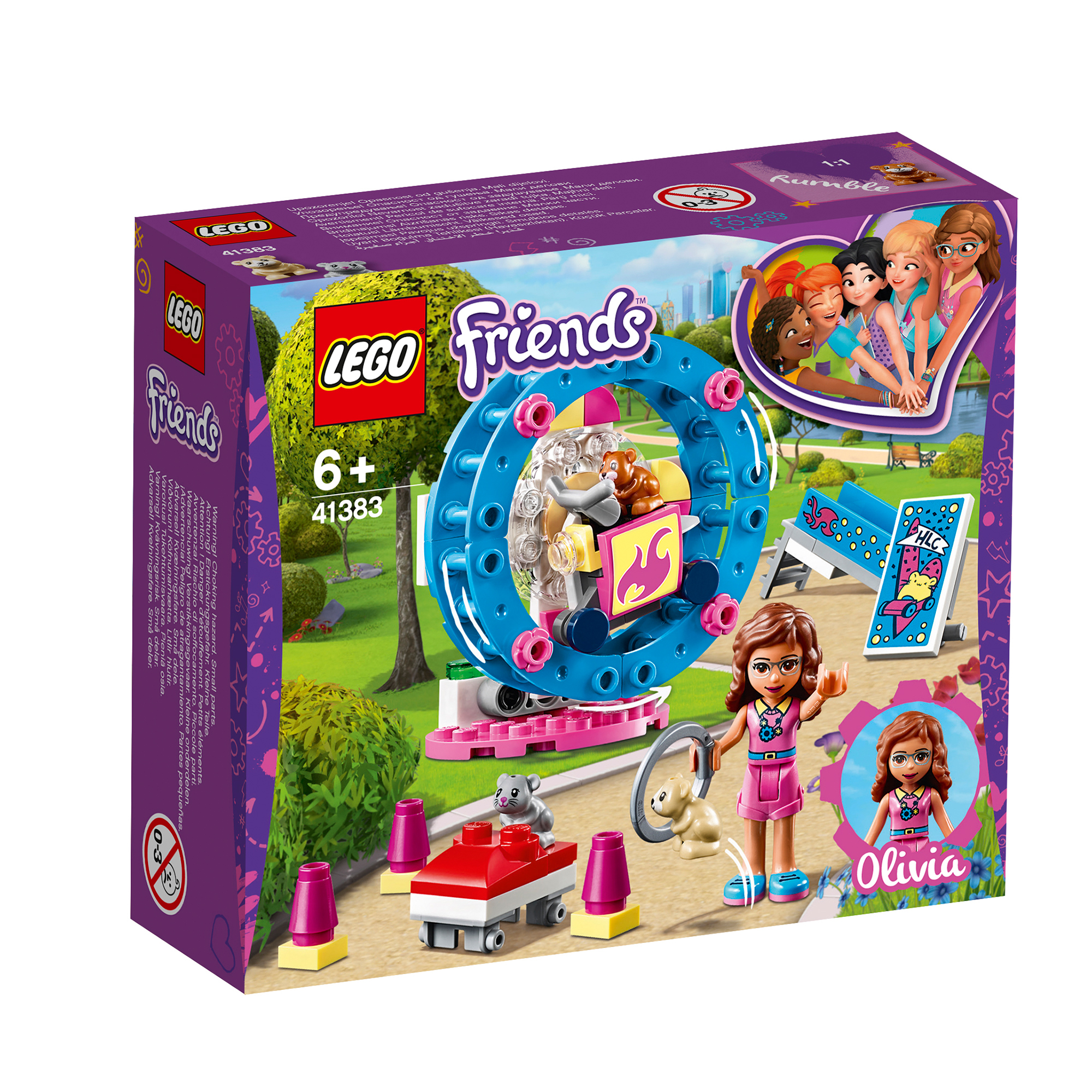 Give the hamsters a workout in the LEGO Friends Olivia's Hamster Playground (41383)! Olivia has been putting her inventing talents to work so that these LEGO Friends animals can have fun. She has created a clever hamster wheel she can control with the hi-tech control panel. Spin the wheel and watch as Harry rides the mini motorbike round and round. Take the bike of the wheel and he'll zoom around the playground and through the slalom. Launch Rumble off the ramp in his little car, and help Molly jump through the hoop. What amazing performing pets!Includes a LEGO Friends Olivia mini-doll figure, plus Rumble, Harry and Molly the hamster figures. Features a spinning hamster wheel and a hamster car and motorcycle. Accessory elements include slalom cones, a playground sign and hoop.
EAN: 5702016394856
Posted in Lego by ToyMaster
LEGO City Police: Sky Police Diamond Heist (60209)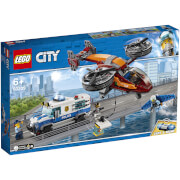 | Retailer | Price | Discount Code? | P&P | |
| --- | --- | --- | --- | --- |
| | £30.99 | No | | |
| | £30.99 | No | | |
| | £31.49 | No | £3.95 | |
| | £40.00 | No | £3.50 | |
| | £44.99 | No | Free | |
"The criminals on LEGO City are getting smarter by the day. In LEGO City Police Diamond Heist, it'??s a helicopter that'??s the vehicle of choice for these crooks! But there'??s no match for LEGO City Police Department, you swoop in with the jetpack and stop the thieves in their track. Build the armoured police transporter with removable roof with working lights and siren sound. Lock the thieves away in the jail cell and return the removable gem before night fall. All in a day'??s work!"
EAN: 5702016369922
Posted in Lego by ToyMaster
LEGO 41361 Friends Mias Foal Stable Building Set, Mia mini-doll and Animal figures, Horse Barn and
Help LEGO Friends Mia care for her foals and the bunny down at the LEGO Friends Mia's Foal Stable (41361). Lead Dolly and Fame to the paddock so they can stretch their legs. Back at the stables, give them an apple or carrot while you brush and groom them so they look their best, then hop in the tractor to get them some hay for their beds.LEGO 4+ sets are specially designed to be fun and easy for youngsters and help to grow their confidence with simple building steps for the perfect start to LEGO brick building. Includes a LEGO Friends Mia mini-doll figure, plus 2 foal figures and a rabbit figure. This set features an easy-to-build toy horse stable, tractor, bunny house and foal pen.
EAN: 5702016370256
Search
Recent Posts
Get Social With Us!
Categories
Pages
Toy Retailers
Popular Tags
Toy Archive