Browsing all articles from December, 2018
Posted in Lego by ToyMaster
Posted in Lego by ToyMaster
Posted in Lego by ToyMaster
LEGO City Snow Groomer 60222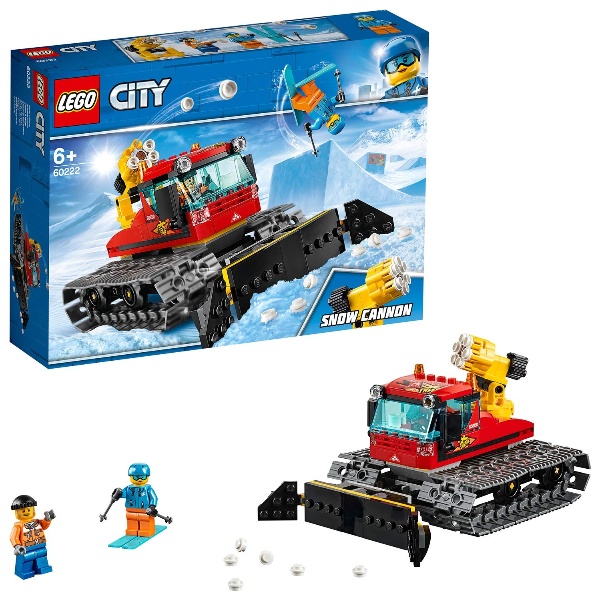 Help get the LEGO City ski slopes ready for action with the LEGO City Snow Groomer (60222)! Load the big snow cannon, jump behind the wheel of the massive Snow Groomer and head for the slopes. Drive easily through the drifts with the big tracks before firing the cannon to lay more snow on the trails. Then it's time to head back to the lodge and grab a warm cup of hot chocolate!Includes 2 LEGO City minifigures: a skier and a driver. Features a detailed Snow Groomer with a minifigure cab, opening roof, sturdy segmented tracks and a large front plow blade, plus swiveling 6-stud rapid shooter snow cannon. Accessory elements include a pair of skis, 2 ski poles and 12 snow studs.
EAN: 5702016369540
Posted in Lego by ToyMaster
LEGO City Police: Sky Police Air Base 60210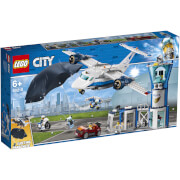 Keep LEGO City safe from the LEGO City Sky Police Air Base (60210)! Grab a cup of coffee and head to the morning briefing. Wait, what?s that car doing outside the jail? Sound the alarm from the control tower, the crook just helped her partner escape and they?re getting away! Put on the jetpack, unfold the wings and take off, or grab the parachute and race to the plane to chase down the crooks. There they are, get ready to jump? 3, 2, 1? Go!Includes 6 LEGO City minifigures: 2 Sky Police officers, 2 police officers and 2 crooks. Features a 3-level police station control tower with jetpack storage, office, rotating satellite dish on the roof, attached tool storage and a jail cell with bed and breakaway wall. Accessory elements include a coffee machine and mug, PC screen, 2 control tower screens, 3 pairs of handcuffs, 2 walkie-talkies, 3 helmets with opening visors, a police hat and a security camera.
EAN: 5702016369939
Posted in Lego by ToyMaster
Posted in Lego by ToyMaster
LEGO City Kayak Adventure 60240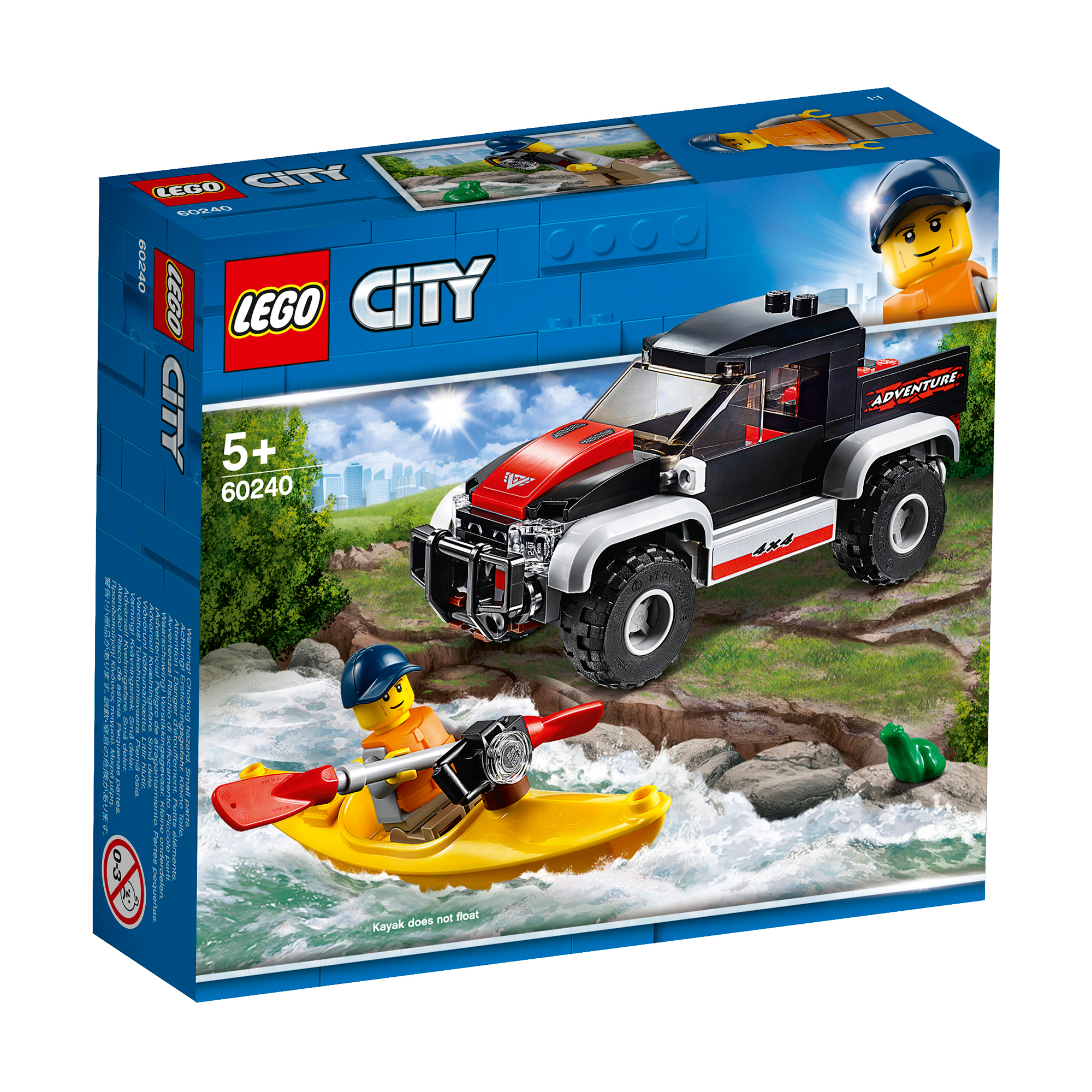 Load up the off-road truck and kayak and get ready for the LEGO City Kayak Adventure (60240)! Make sure you have the camera and then head out to the river for some fun. Unload the kayak from the truck, strap on the life vest and launch into the water. Oohh, look at that cool frog! Grab the camera and take a photo and keep paddling downstream for more fun adventures!Includes a kayaker minifigure and a frog figure. This great LEGO City building set features a sturdy off-road truck with large front bumper, open bed, minifigure cab and space on the opening roof for the included kayak with seat for a minifigure.
EAN: 5702016396188
Posted in Toys by ToyMaster
This toy no longer exists.
Try visiting www.xmas-toys.co.uk you may find it there.
EAN: 887961673319
Posted in Lego by ToyMaster
LEGO City Police Patrol Car 60239
Start the powerful engine of the LEGO City Police Patrol Car (60239) and protect the city! Hey, it looks like the police officer needs help directing traffic. Set up the traffic cones and become an everyday hero of the LEGO City Police force!Includes a LEGO police officer minifigure. Features a LEGO police car with removable roof, space inside for a minifigure and iconic decorations. Also includes 2 police traffic cone accessory elements.
EAN: 5702016396201
Posted in Lego by ToyMaster
Posted in Lego by ToyMaster
Search
Recent Posts
Get Social With Us!
Categories
Pages
Toy Retailers
Popular Tags
Toy Archive