Browsing all articles from November, 2018
Posted in Toys by ToyMaster
Funko Pop! Heroes: Batman – Bane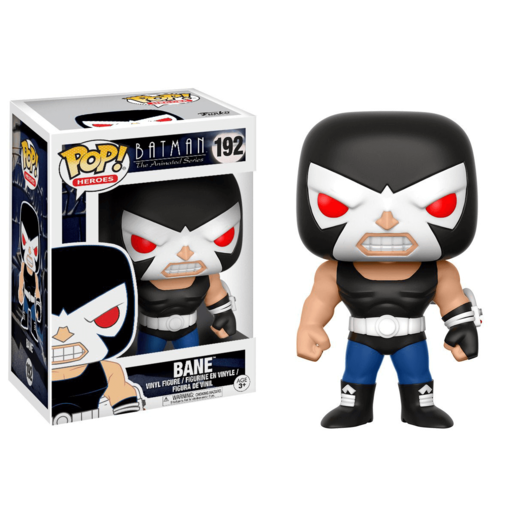 "Celebrate the classic thrills and action of Batman: The Animated Series with this Funko Pop! Bane. At 9cm tall, each vinyl Funko Pop! figure recreates an iconic pop culture character in an instantly recognisable, high-quality, bobble-head style with show, game or movie accurate features. Infused with the super-steroid Venom, Bane is a menacing assassin for hire. The details on this figure include a detailed, cartoon-accurate outfit, a venom dispenser on Bane's left hand, and a fearsome snarl under angry, red eyes. Display Bane in the exclusive, Batman: The Animated Series illustrated window box. Funko fun for Batman fans 3 and over."
EAN: 889698136440
Posted in Toys by ToyMaster
Posted in Toys by ToyMaster
1:18 Ktm 450 Sx-F- 2014 Season (Dungey)
Who needs wings when you have a motorbike built for racing- This sports rally bike is covered in authentic Red Bull racing graphics, designed to look just like the competition bikes that chew up dirt for breakfast, lunch, afternoon tea and dinner. The highly detailed 1:18 scale models available include the KTM 450 Rally and KTM 450 SX-F bikes, both of which are made from a mix of diecast and plastic parts (18-51073). Order more than one to receive both bikes.
EAN: 4893993510726
Posted in Toys by ToyMaster
My Fairy Garden Fairies & Friends Figurine Pack, Pack of 3
A pack of three hand-painted figurines and their companions from the My Fairy Garden Fairies & Friends collection. This pack contains three adorable My Fairy Garden fairies: Lily, Andrena and Heather, plus their animal companions: a frog, hedgehog and squirrel. These detailed items are collectible and play their part in the My Fairy Garden range of grow and play kits (sold separately).
EAN: 5026175720036
Posted in Toys by ToyMaster
This toy no longer exists.
Try visiting www.xmas-toys.co.uk you may find it there.
EAN: 8056379065906
Posted in Toys by ToyMaster
This toy no longer exists.
Try visiting www.xmas-toys.co.uk you may find it there.
EAN: 3296580418176
Posted in Toys by ToyMaster
Top Trumps Match – LOL Surprise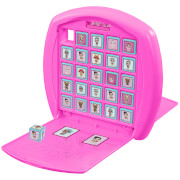 | Retailer | Price | Discount Code? | P&P | |
| --- | --- | --- | --- | --- |
| | £14.99 | No | | |
| | £14.99 | Yes | | |
| | £15.99 | No | £3.50 | |
| | £16.00 | No | | |
Play time: 15 minutes | Players: 2 | For ages: 4+ Match up your favourite L.O.L. Surprise dolls in this fantastic game from the people behind Top Trumps. Players take it in turns to slide character cubes into the wall in front of them, with the aim of matching five identical characters in a row. Use your turn to grow your chain of characters or attempt to block your opponent from lining up their chain of five. The first player to match a row of five characters wins the game
EAN: 5036905032896
Posted in Toys by ToyMaster
Bandai Tamagotchi 20th Anniversary Series 2 Purple / Pink
The original virtual reality pet is back. Tamagotchi is celebrating its 20th anniversary with this smaller version of the original Japanese digital toy that everyone loves. Featuring novel sounds, pixelated design and egg-shaped styling to take you back to the nineties this miniature handheld video game is easy to operate with a simple screen and three small buttons allowing you to see your small creature hatch from its egg and develop into an adult. Feed it, clean up after it and take care of it to see your Tamagotchi pet grow through different stages of life. The more you feed and nurture the happier and healthier your pet will become. Watch out for the sick bug and give it your love and care to help your pet on its way to recovery. The ideal pocket-sized toy for both kids and adults alike this virtual pet is sure to be your new favourite companion and a great way to introduce the next generation to a classic childhood toy from the past. Take yourself back to the nineties with this Tamagotchi electronic pet Celebrate the 20th anniversary of the popular Japanese egg-shaped digital toy Feed, care and nurture to see your pet grow from an egg to a mature adult The more attention you give the happier and healthier it will become Features iconic sounds, pixelated design, classic styling and a keychain Introduce kids to your favourite nostalgic childhood digital toy On/off sound controls and 6 assorted styles to collect (each sold separately)
EAN: 3296580418152
Posted in Toys by ToyMaster
Galt Snakes & Ladders and Ludo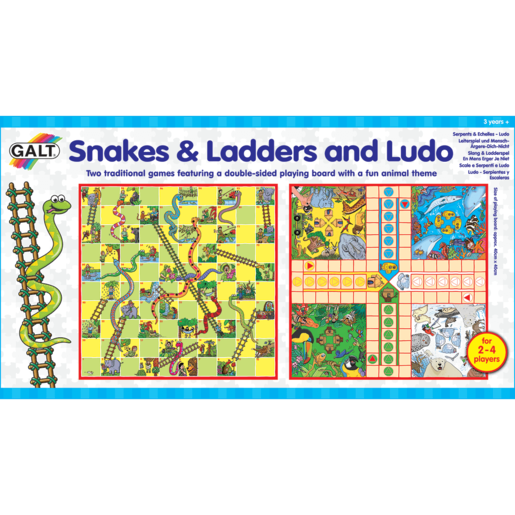 "There's double the board game fun with this Snakes & Ladders and Ludo set. Each classic game is a firm family favourite and features colourful animal pictures. In Snakes & Ladders, beat the other players to the top of the board, avoiding the snakes and using the ladders to further your progress. Become an explorer in Ludo, and race your opponents around the board and back to base. These games are lots of fun for 2-4 players and ages three and up. What's in the box? Double-sided playing board Counters Shaker Dice Instructions "
EAN: 5011979312150
Posted in Toys by ToyMaster
Funko Pop! Heroes: DC Comics Bombshells – Batwoman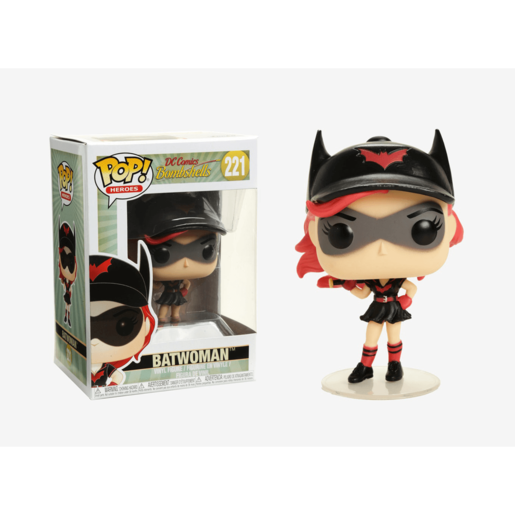 | Retailer | Price | Discount Code? | P&P | |
| --- | --- | --- | --- | --- |
| | £5.00 | No | £2.99 | |
| | £10.99 | Yes | | |
This Batwoman POP vinyl measures approximately 3 3/4-inches tall and comes packaged in a window display box.
EAN: 889698228909
Search
Recent Posts
Get Social With Us!
Categories
Pages
Toy Retailers
Popular Tags
Toy Archive