Browsing all articles from October, 2018
Posted in Toys by ToyMaster
Speech Breaker Game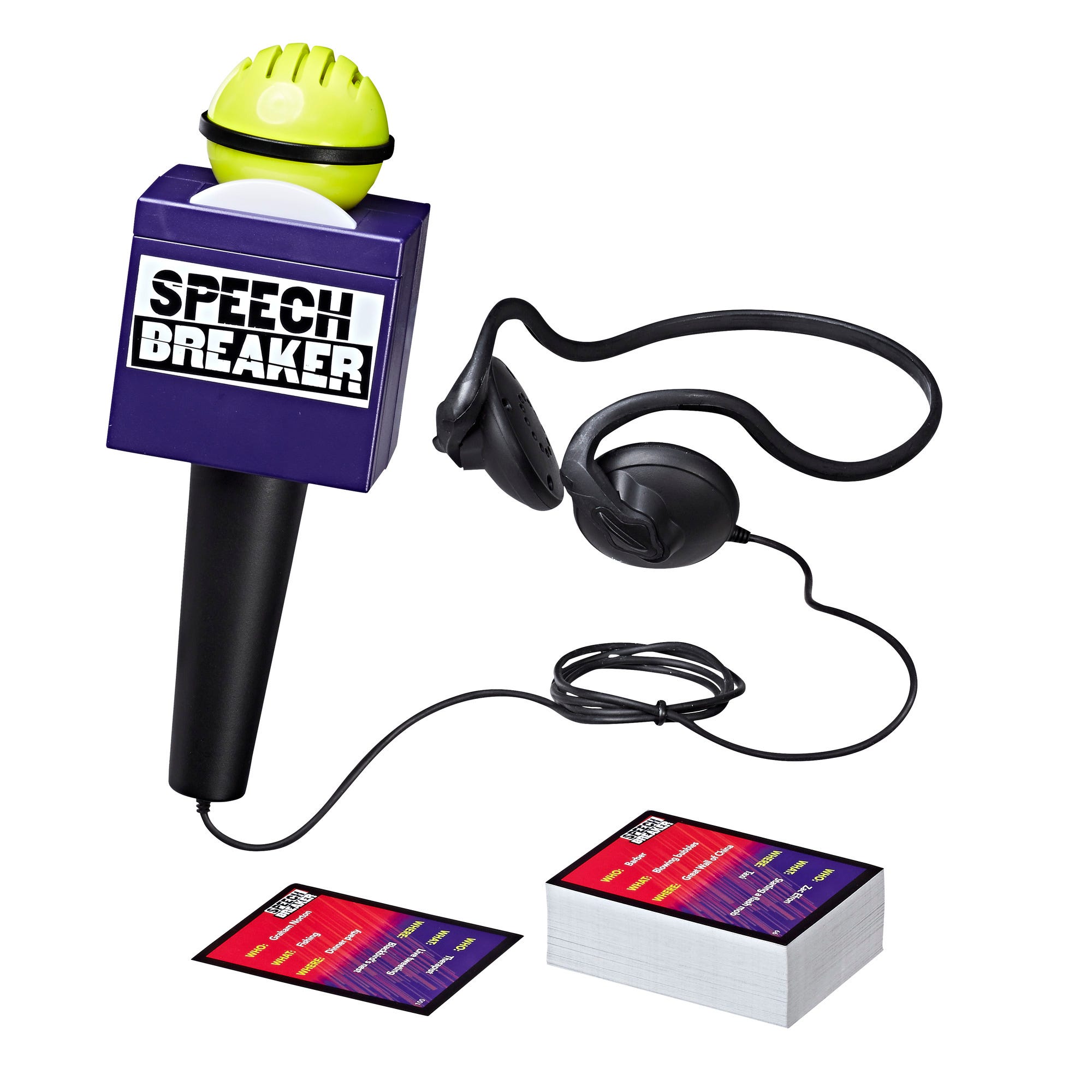 | Retailer | Price | Discount Code? | P&P | |
| --- | --- | --- | --- | --- |
| | £19.99 | No | | |
| | £21.00 | No | £3.99 | |
| | £32.00 | Yes | Free | |
Can you overcome the voice-jamming challenge? You're reporting live from the scene! Put on the game headset, talk into the microphone, and get your teammates to guess who/what/where without saying any of the words on the cards. What's the catch? The microphone jams your speech with a built-in delay. As you talk, you'll hear your delayed voice through the game headset, making it harder to speak clearly. For example, how would you report that an Alien is Swinging Kettlebells in a Glass House without saying any of those words – and in just 30 seconds – with your speech jammed? Requires 3 x AA batteries (included).
EAN: 5010993518197
Posted in Toys by ToyMaster
Dont Be A Donkey Game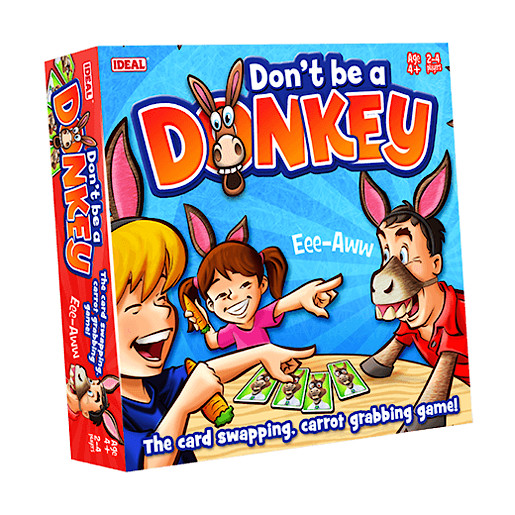 "Don't be a Donkey is the fast paced game of card swapping and carrot grabbing. Can you get a full house of matching donkey cards then be fast enough to grab one of the available carrots? But there aren't enough carrots to go around, so if you're too slow, you'll turn into a donkey! A great game for 2-4 –players and ages 4+. What's in the box? 4 x headbands with ears Playing cards 3 x carrots Donkey nose Instructions "
EAN: 5020674104991
Posted in Toys by ToyMaster
Fantastic Beasts Newt Scamanders Light Painting Wand
Newt Scamander's Light Painting Wand: What is it? An authentic resin 39 cm replica of the wand Newt Scamander used in the Fantastic Beasts film. About the product Although only a small character in the Harry Potter series, Newt Scamander broke ranks and gained his very own hit film in 2016 with Fantastic Beasts and Where to Find Them. This is an authentic replica of Newt's wand with the added bonus of having a LED tip that lights up. Download the accompanying app to create amazing light pictures to share with your friends. Why you should buy it It's the perfect gift for all fans of Harry Potter and the Wizarding World. Shop it now!
EAN: 5055394011120
Posted in Hot Wheels by ToyMaster
Hot Wheels Track Builder Race Centre Set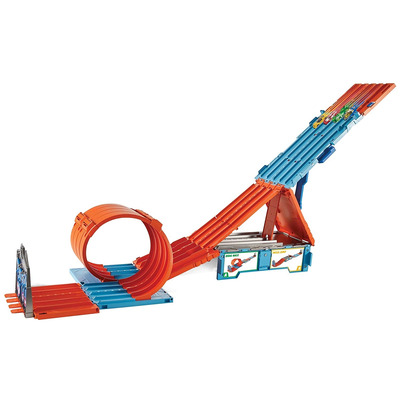 ​Hot Wheels track builder race crate is the ultimate track and stunt building set in one! combines multiple ways to play with 3 exciting and unique races. Kids can race, stunt and challenge friends when they transform this super-cool crate into 3 different stunts that include the gravity drop, Mega jump and drag race! ignite their imagination with the pop-out raceway, 8+ feet of track and different challenges they can experience using the fair start gate, 2-lane loop, finish gate and 2 double slam launchers. Each crate includes a builder's guide. Some younger racers may require help from parents to transform stunts. All the accessories included can be used in other track builder sets with setup instructions and labels for storage, set-up and breakdown. Fold the crate up and place all the parts inside for easy portability and storage. Includes 2 Hot Wheels cars. Ages 6-12 years old.​
EAN: 887961644838
Posted in Toys by ToyMaster
Sea Monkeys Ocean Zoo (Colours Vary)
"Sea Monkeys have been on the Earth for thousands of years, they've even been to space! Now you can instantly hatch them in your home with the Sea Monkeys Ocean Zoo. Sea Monkey eggs can survive in suspended animation for years, so just add water and you'll soon have your very own colony! Use the aquarium's magnified viewing portals to watch them hatch and grow. Then hatch the eggs your Sea Monkeys will lay! How many generations will you have? This set includes everything you'll need for your new science fiction pets, including instant live eggs, food and feeding spoon, water purifier and aquarium. An amazing first aquarium for 6 and over."
EAN: 3296580804825
Posted in Toys by ToyMaster
Host Your Own Race Night Board Game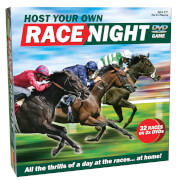 | Retailer | Price | Discount Code? | P&P | |
| --- | --- | --- | --- | --- |
| | £17.00 | No | | |
| | £18.99 | Yes | | |
| | £24.99 | No | | |
Itís the play-at-home day at the races thatís great fun for friends and family! This latest edition has 32 nail-biting races to keep you enthralled. with everything the armchair punter needs for a flutter on the horses but without the risk of losing your shirt!
EAN: 5015766023250
Posted in Toys by ToyMaster
Masha And The Bear – Masha Singing Doll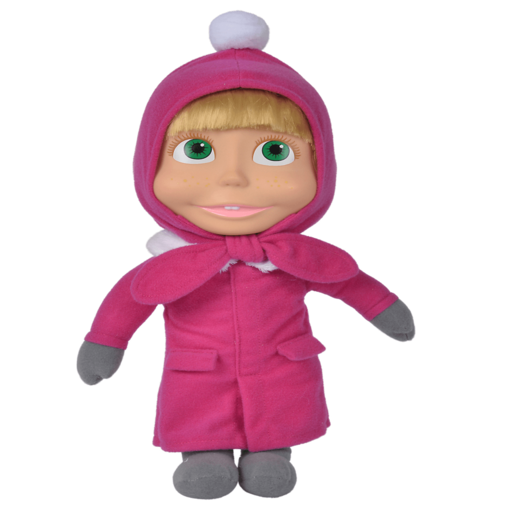 "Recreate all of the mischief that Masha gets her friend Bear into on the wildly popular Russian animation Masha and the Bear with this adorable Singing Doll. With her huge green eyes, and cosy pink, winter coat and hood, Masha is ready for any trouble she might find. Even if she's isn't, Bear will be close behind to look after her. Cuddle Masha's soft body close and press her tummy to hear catchy songs from the Masha and the Bear cartoon. Masha's cheeky grin will win you over in no time. Sing along, snuggling fun for 3 and over."
EAN: 4006592025366
Posted in Toys by ToyMaster
Chow Crown Game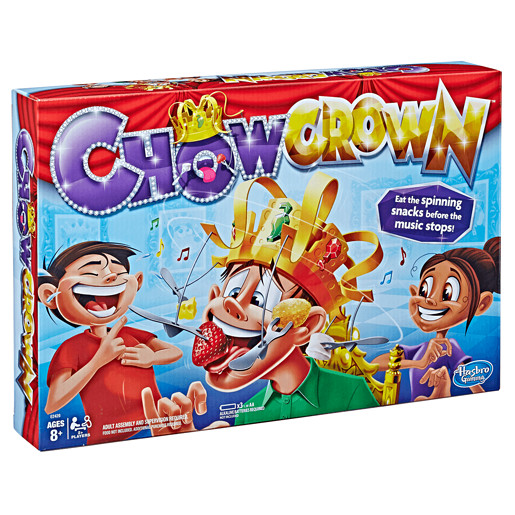 "Get competitive about your dinner with the Chow Crown Game! This crazy game is very simple. You just need to eat the food off the forks dangling from the crown on your head. But wait! The crown's spinning to music and you only have until the music stops. Who'll manage to get the most of your favourite snacks? Whoever it is, you'll have fun laughing at them chasing the forks around their head! Batteries not included. A hilarious challenge for foodies 8 and over."
EAN: 5010993513451
Posted in Toys by ToyMaster
Dont Lose Your Cool Game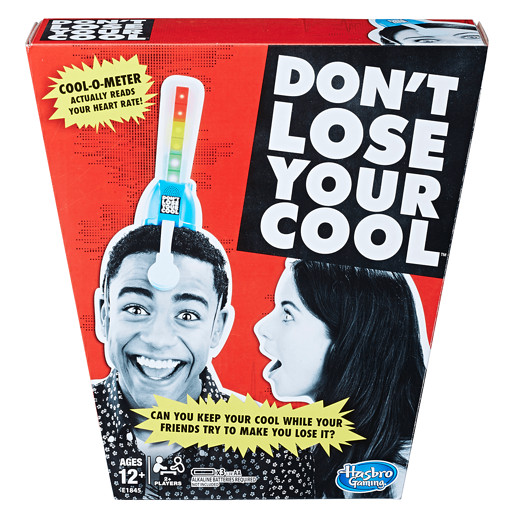 "Please note: due to high demand this product is restricted to 1 per customerCan you keep calm under pressure? The Don't Lose Your Cool Game will test you, and there's no way to pretend! One player wears the cool-o-meter, while the others roll a dice and try to make them lose their cool. The cool-o-meter measures your heart rate, so there's no hiding when you're losing it! With built in sounds and lights, it's easy to tell who's cracking under the pressure and if the alarm goes off, your friends have won. Get your friends together to find out who's cool, and who freaks out. Don't Lose Your Cool requires 3xAAA batteries. Batteries not included. Endless fun for cool kids 12 and over."
EAN: 5010993508044
Posted in Toys by ToyMaster
L.O.L. Surprise! Water Surprise Game
"Fans of the LOL Surprise Dolls will love the matching fun of this Water Surprise Game! Be the first to fill the spaces on your character card to win. Select one of the 20 accessory LOL ball from the larger LOL ball and open it up. Press the flat side against the damp, heart shaped sponge and a character will magically appear! Don't let the other players see! If it's not a match, dry out the ball so that the character disappears, and return it to the pot. Collect the character accessory LOL balls that match your character card until you've won the game! Water magic, matching fun for 2-4 players 5 and over."
EAN: 778988162712
Search
Recent Posts
Get Social With Us!
Categories
Pages
Toy Retailers
Popular Tags
Toy Archive