Browsing all articles from October, 2018
Posted in Toys by ToyMaster
VTech Myla The Magical Make-Up Unicorn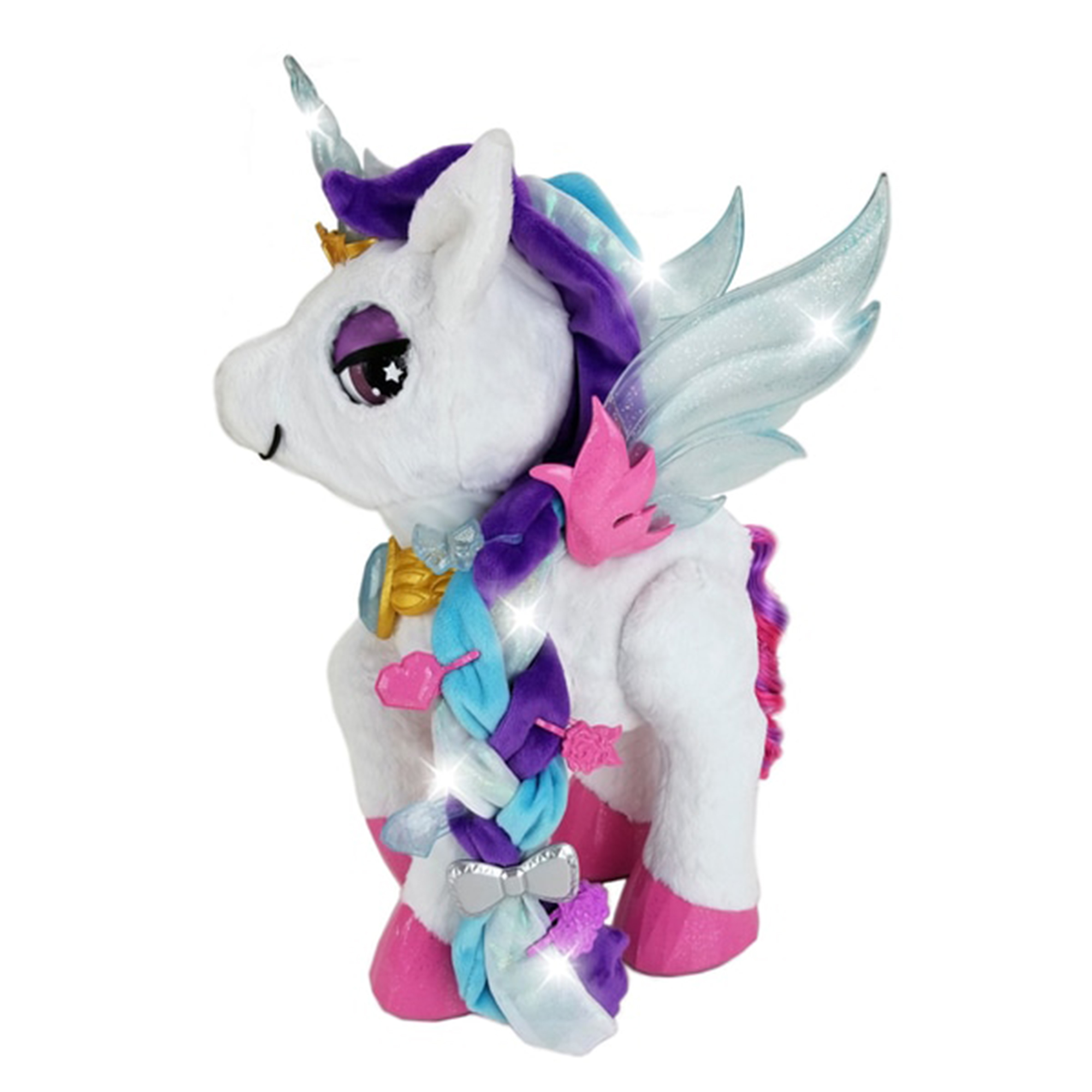 | Retailer | Price | Discount Code? | P&P | |
| --- | --- | --- | --- | --- |
| | £44.99 | No | £3.50 | |
| | £50.00 | Yes | Free | |
| | £52.99 | No | Free | |
"Myla the Magical Make-Up Unicorn from VTech brings a little bit of fairy tale magic to every make-over. Use the awesome, unicorn magic make-up brush to select a colour from the rainbow, butterfly palette. Touch the brush to Myla's horn, eyes or wings and see them magically light up! That's not the only magical fun you can have with Myla. Use the microphone to sing songs together or press her back to hear daily predictions and lucky colours. There are also five beautiful, unicorn accessories to complete your magical make-overs! Batteries included. Magical make-over fun for 5 and over."
EAN: 3417761825037
Posted in Toys by ToyMaster
Speech Breaker Game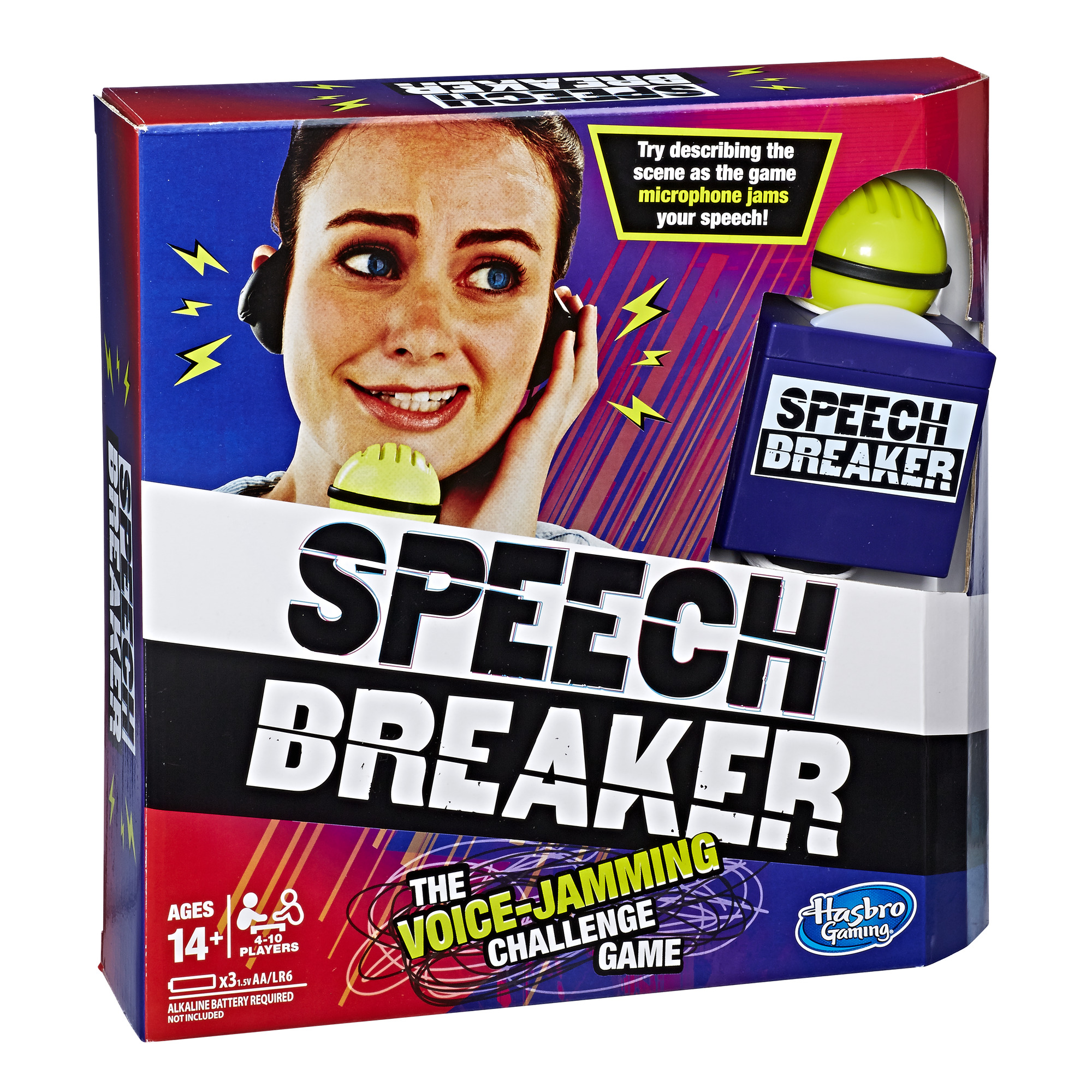 | Retailer | Price | Discount Code? | P&P | |
| --- | --- | --- | --- | --- |
| | £4.20 | No | £3.99 | |
| | £19.99 | No | | |
| | £32.00 | Yes | £5.50 | |
Can you overcome the voice-jamming challenge? You're reporting live from the scene! Put on the game headset, talk into the microphone, and get your teammates to guess who/what/where without saying any of the words on the cards. What's the catch? The microphone jams your speech with a built-in delay. As you talk, you'll hear your delayed voice through the game headset, making it harder to speak clearly. For example, how would you report that "an Alien is Swinging Kettlebells in a Glass House" without saying any of those words – and in just 30 seconds – with your speech jammed?Requires 3 x AA batteries (included).
EAN: 5010993518197
Posted in Toys by ToyMaster
Dont Be A Donkey Game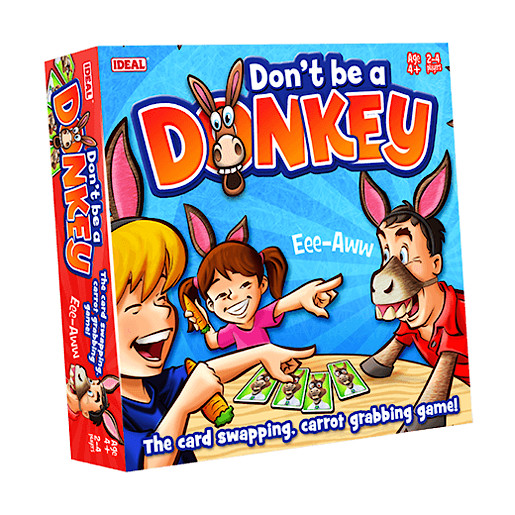 "Don't be a Donkey is the fast paced game of card swapping and carrot grabbing. Can you get a full house of matching donkey cards then be fast enough to grab one of the available carrots? But there aren't enough carrots to go around, so if you're too slow, you'll turn into a donkey! A great game for 2-4 –players and ages 4+. What's in the box? 4 x headbands with ears Playing cards 3 x carrots Donkey nose Instructions "
EAN: 5020674104991
Posted in Toys by ToyMaster
Fantastic Beasts and Where to Find Them Newt Scamanders Light Painting Wand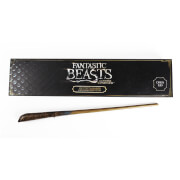 Relive your favourite moments from the Wizarding World of JK Rowling with this beautiful rendition of Newt Scamanderís wand from the Fantastic Beasts movie series. With its ultra bright LED tip, the wand is perfect for reenacting iconic scenes and can be used to craft stunning works of digital art with the supplied light painting app. Download the free app (iOS and Android) to enter the magical world of light painting (long exposure photography). Use the light from your wand to draw beautiful charms in mid-air, recreate dramatic wand battles from the movies or simply write your name in the sky. Upload and share your creations on social media #lightpaintingwizard Open Lid Create incredible light painting photos Free app Each wand in the Wow! Stuff Light Painting Wand series is laser scanned from the original movie prop, cast in high grade resin and hand painted for a screen accurate finish with a weight and balance that is pleasing in the hands of wizards and witches of all ages. Contents: Newt Scamander light-up resin wand, requires 3x LR41 batteries (included) Free Light Painting App Full instructions for use
EAN: 5055394011120
Posted in Board Games by ToyMaster
Five Gold Rings Board Game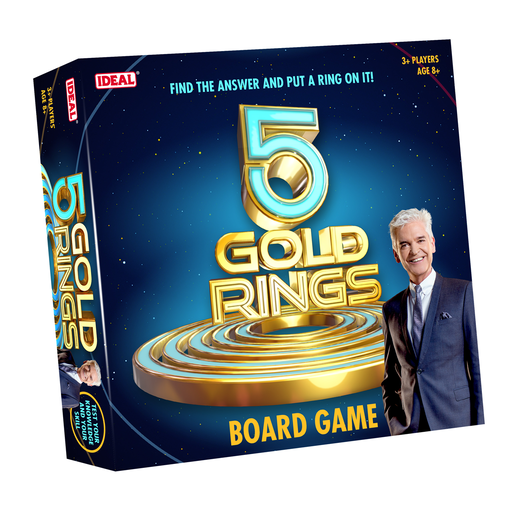 "Test your knowledge and skill with Five Gold Rings Board Game, the family fun boardgame based on the hit ITV show. Knowing the answer isn't enough – put a ring on it to win! Answer questions by placing gold rings onto images. The rings get smaller each time, which means the questions are harder to get right! Can you beat your friends and family and become the Five Gold Rings champion in your house? Suitable for ages 8 and over."
EAN: 5020674106360
Posted in Toys by ToyMaster
Boxer Robot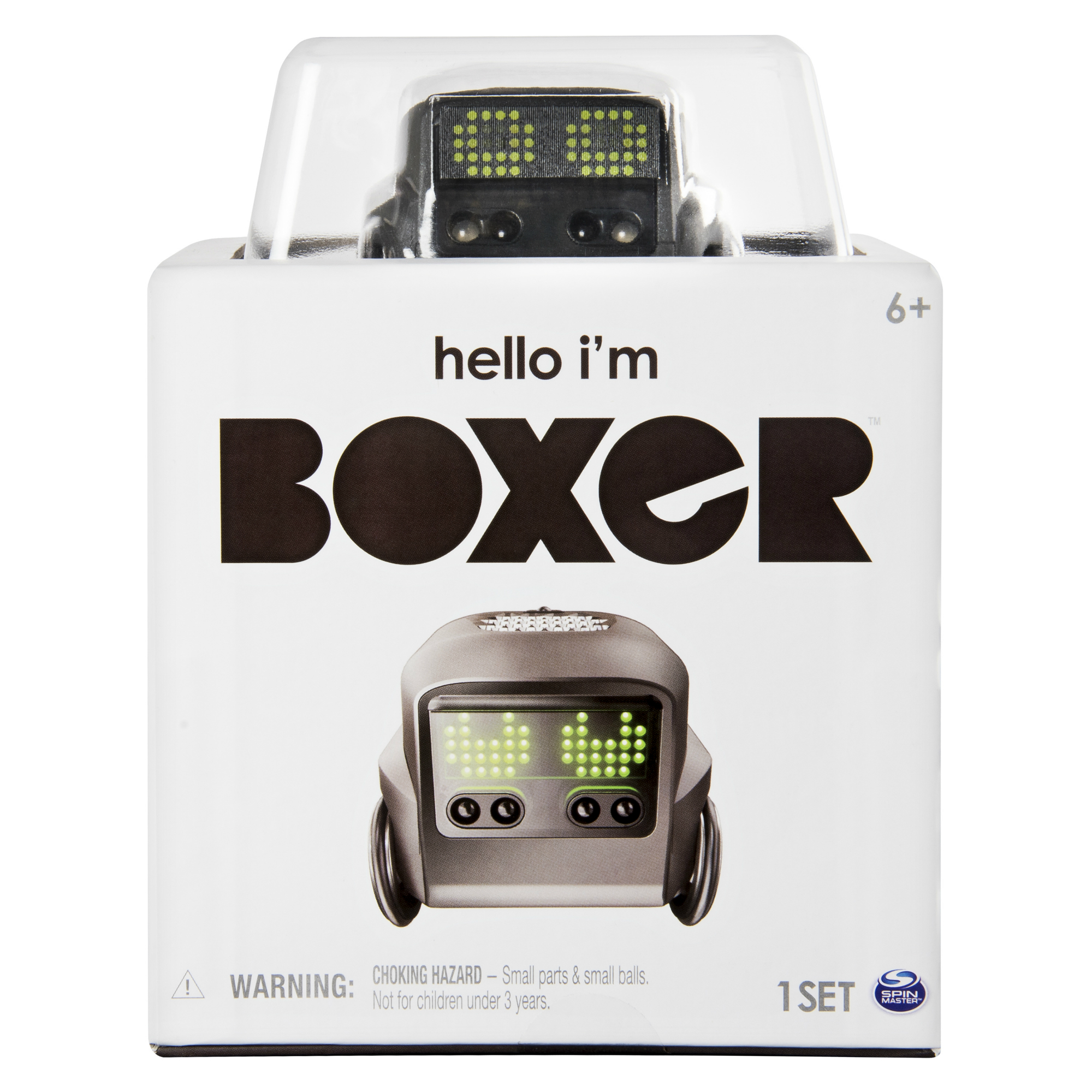 | Retailer | Price | Discount Code? | P&P | |
| --- | --- | --- | --- | --- |
| | £80.00 | Yes | Free | |
Meet Boxer: your real robot pal! This plucky little bot comes to life right out of the box and is raring to go – no assembly required! With a love for fun, your new buddy is ready to play! To start, place one of the 10 activity cards in front of Boxer. Once he rolls over the card and scans it, the fun begins! Play games like Bot Bowling, Paddle Bot and Go Kart, or use the interactive ball accessory (included) to play a fast-paced game of football!As you play with this loveable bot, you?ll get to know his quirky personality. Sometimes happy, sad, grumpy, or even sleepy, Boxer displays a full range of emotion. Interact with him in multiple ways: use the included remote control to race Boxer around and do tricks; download the free app to your phone to discover brand new games; or get hands-on! Equipped with multiple IR sensors, an internal rechargeable battery and more awesome tech features, Boxer responds to your hand movements and interacts with you in silly ways. With real-life responses, funny expressions and sounds, this little guy makes one hilarious sidekick! Boxer The Robot is a great gift for kids aged 6 years and above and this lovable bot can?t wait to become your new sidekick! – Height: 17.15 CM- Width: 13.34 CM- Length: 13.34 CM
EAN: 778988167816
Posted in Toys by ToyMaster
Air Hogs Supernova Orb
| Retailer | Price | Discount Code? | P&P | |
| --- | --- | --- | --- | --- |
| | £14.99 | No | £3.99 | |
| | £40.00 | Yes | £5.50 | |
Unleash the power of your hands with the Air Hogs Supernova Orb! Only you can control this gravity-defying orb! Launch it, push it, spin it, using just your hands ≠- no remote control or touching needed! Equipped with an intelligent on-board system and motion-sensitive lights and sensors, the Air Hogs Supernova responds to your every movement. To activate, just toss to launch and Air Hogs Supernova will levitate mid-air, awaiting your command! Master 30 moves and 9 super tricks, ranging from simple to complex, and take control of your Air Hogs Supernova. Learn solo or pass back and forth with friends and see what amazing tricks you can pull off! Take on the Super Spin and send the Air Hogs Supernova spinning in a spiral between your hands, or try the Orbiter and make the Air Hogs Supernova Orb fly in a circle around you!Engineered to handle the unexpected, Air Hogs Supernova is equipped with collision avoidance and stable flight technology – the Air Hogs Supernova Orb is ready for anything. Can you master the Air Hogs Supernova? This pack includes: Air Hogs Supernova, 1 USB Charge Cable, 4 Replacement Rotors, 1 Rotor Removal Tool and 1 User instruction Guide.
EAN: 778988148266
Posted in Hot Wheels by ToyMaster
Hot Wheels Track Builder Race Centre Set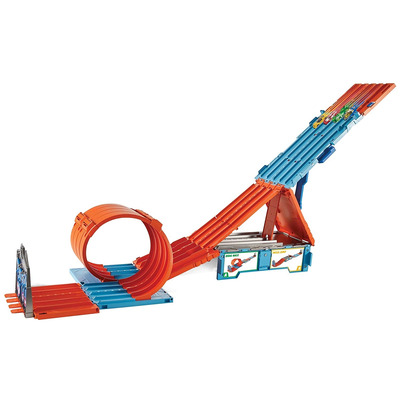 ​Hot Wheels track builder race crate is the ultimate track and stunt building set in one! combines multiple ways to play with 3 exciting and unique races. Kids can race, stunt and challenge friends when they transform this super-cool crate into 3 different stunts that include the gravity drop, Mega jump and drag race! ignite their imagination with the pop-out raceway, 8+ feet of track and different challenges they can experience using the fair start gate, 2-lane loop, finish gate and 2 double slam launchers. Each crate includes a builder's guide. Some younger racers may require help from parents to transform stunts. All the accessories included can be used in other track builder sets with setup instructions and labels for storage, set-up and breakdown. Fold the crate up and place all the parts inside for easy portability and storage. Includes 2 Hot Wheels cars. Ages 6-12 years old.​
EAN: 887961644838
Posted in Toys by ToyMaster
SilverLit Robo Chameleon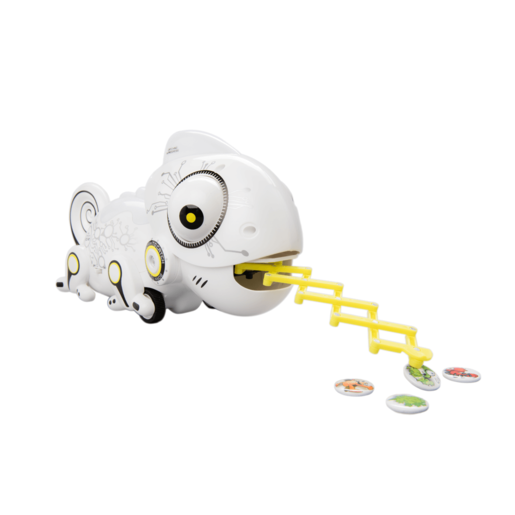 "This Robo Chameleon from Silverlit is the coolest new, remote-control pet. The Robo Chameleon features an LED illuminated body that changes colour, just like in the wild. It also walks with super realistic movements of its highly detailed eyes and tail. Play a three step, challenging game to feed your Robo Chameleon. Move, aim and then shoot with the remote control. Its tongue will shoot out and snap up the included magnetic bugs! Batteries required. An awesome, remote-control companion for 3 and over."
EAN: 4891813885382
Posted in Toys by ToyMaster
Hot Tub High Dive Game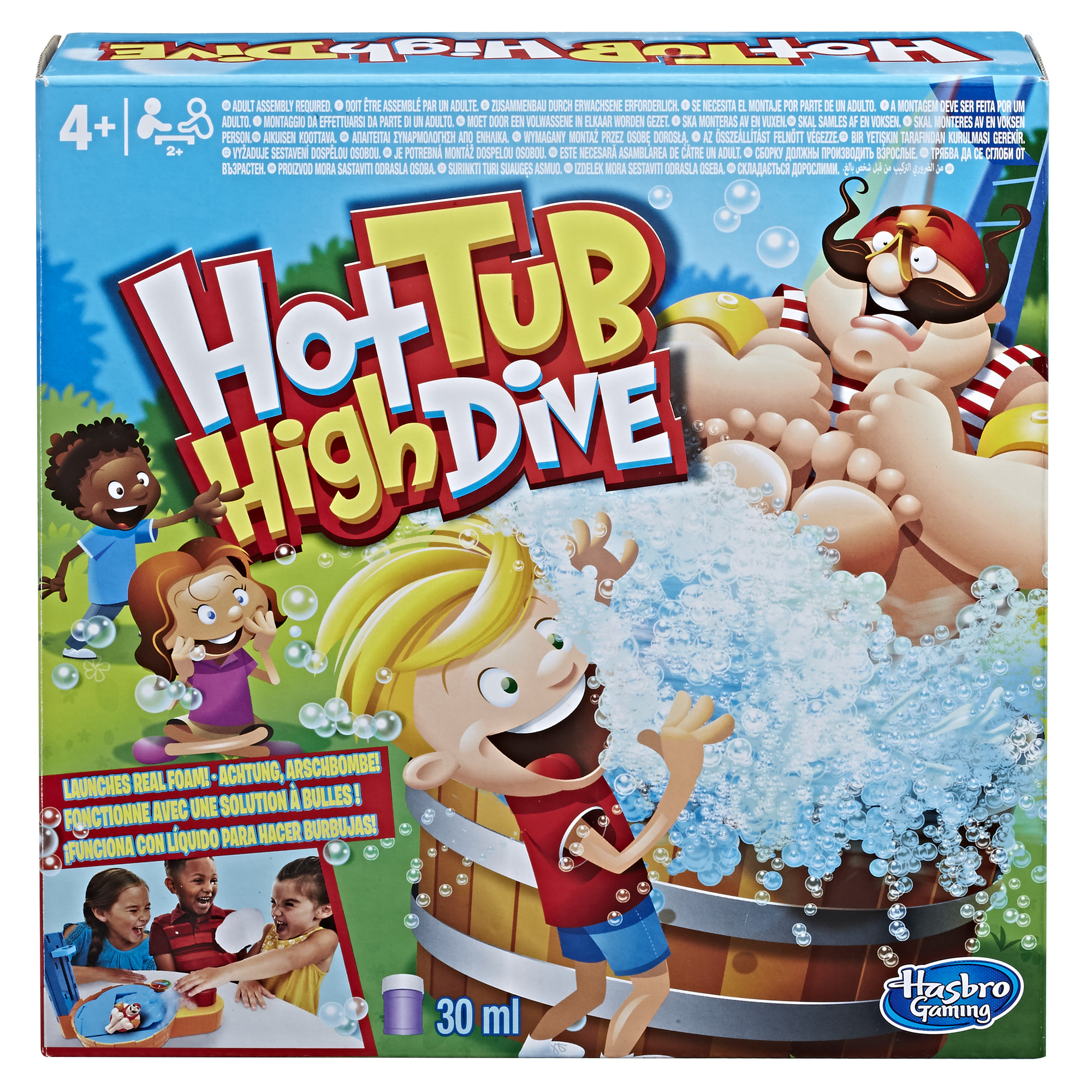 | Retailer | Price | Discount Code? | P&P | |
| --- | --- | --- | --- | --- |
| | £35.00 | Yes | £5.50 | |
Watch out for the flying foam! Pour the included demo bubble solution into the tub unit, spin the spinner, then press the big red button the number of times shown to send the diver up or down the ladder. Every press of the button increases the amount of foam in the tub. Once the diver reaches the top of the ladder, he will fall into the tub, launching a ball of suds at the unlucky player. The only player not to cause the diver to fall and the foam to fly wins the game.
EAN: 5010993513253
Search
Recent Posts
Get Social With Us!
Categories
Pages
Toy Retailers
Popular Tags
Toy Archive