Browsing all articles from October, 2018
Posted in Toys by ToyMaster
Little Tikes Tyre Racer Vehicle – Sports Car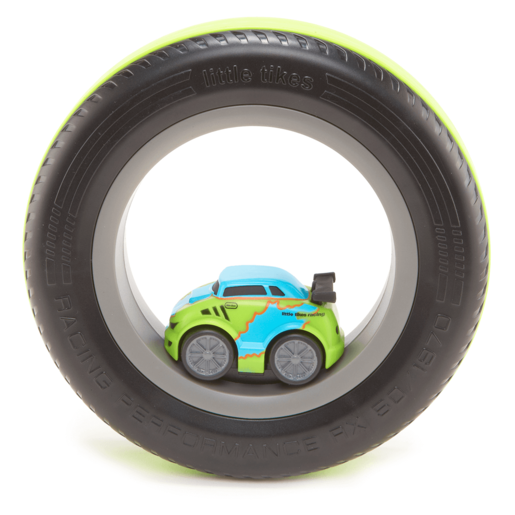 Take off with Tire Racers from Little Tikes! Push the Sports Car forward and then release to see roll around the tyre and speed across the floor! Can you keep up with it? Tire Racers are ideal for ages three and up.
EAN: 50743173462
Posted in Nerf by ToyMaster
Nerf N-Strike Elite Infinus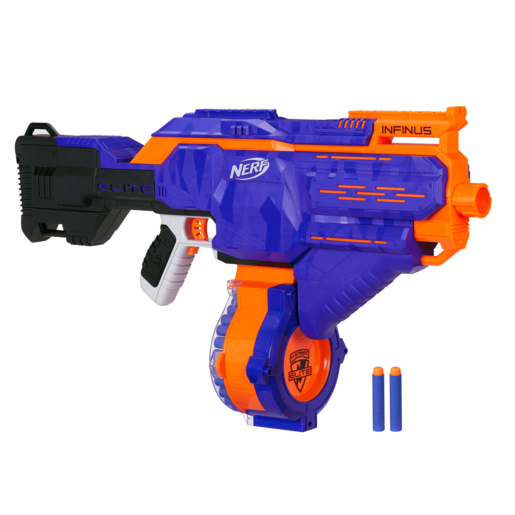 "Overwhelm the competition with an endless barrage of darts from the Nerf N-Strike Elite Infinus. This 62cm gun comes with awesome, motorised speed-load technology. Simply feed the darts into the gun, there's no need to remove the 30-dart drum, so you can keep battling as you reload! With 30 Elite foam darts included with the blaster, you'll have plenty of fire-power to launch a full-scale offensive against your opponents. The NerfN-Strike Elite Infinus is compatible with most other Nerf N-Strike Elite drums and clips. Batteries required. Awesome Nerf action for 8 and over."
EAN: 5010993499618
Posted in Toys by ToyMaster
Posted in Toys by ToyMaster
Posted in Dolls by ToyMaster
My First Baby Annabell Baby Fun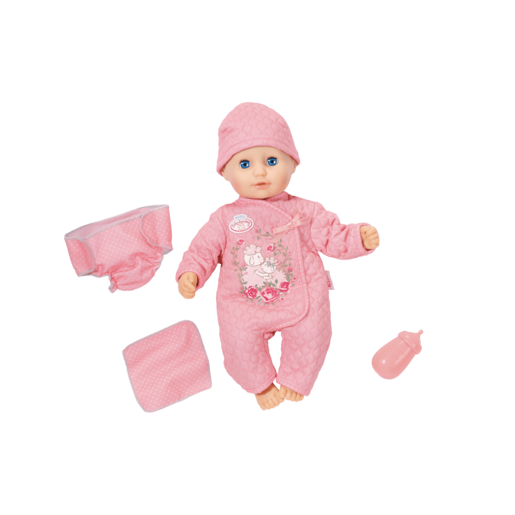 "The My First Baby Annabell Baby Fun is an adorable, interactive baby doll. Baby Annabell reacts to touch and motion with amazing lifelike baby giggles and gurgles. Feed her from her bottle, burp her, and lay her down to change her nappy. Cuddle Baby Annabell's soft fabric body and rock her back and forth to hear her happily sing, and then close her eyes and fall asleep. Children will love Baby Annabell's realistic 36cm size and happy interactive giggles. Adorable baby doll role-playing for 3 and over."
EAN: 4001167700594
Posted in Toys by ToyMaster
Foxy Pants Game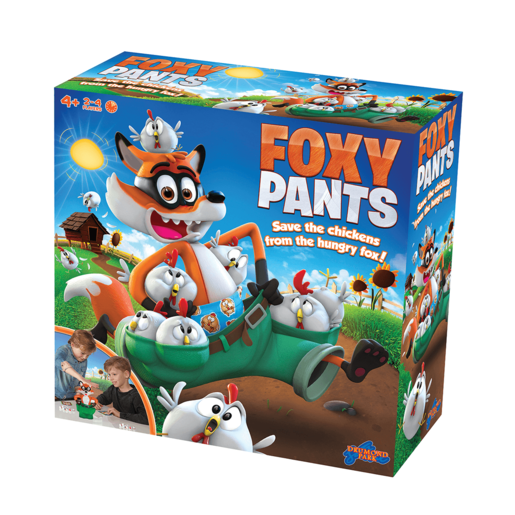 "Don't take your eyes of this sneaky fox. He snaps up all the chickens and stuffs them into his pockets. But wait – when the greedy Foxy's pants get too full they might fall, and the chickens will escape! Can you rescue them and get them safely back to your chicken coop? If you can fill up your chicken coop first, you win. Play this exciting game with friends and family. Remember to watch the fox closely and move quickly when his trousers fall. Fun for kids aged 3+. "
EAN: 5025123600352
Posted in Toys by ToyMaster
LeapFrog Letters Alphabet Bag
Take the fun with you, with this amazing Letters Alphabet Bag from LeapFrog. This amazing travel game includes 7 different activities to teach your child letter names, letter sounds, letter writing, reading and even drawing! 26 letter pieces plug into interactive puzzle spots to make the alphabet come alive.
EAN: 3417766034038
Posted in Toys by ToyMaster
Hairdorables Surprise Doll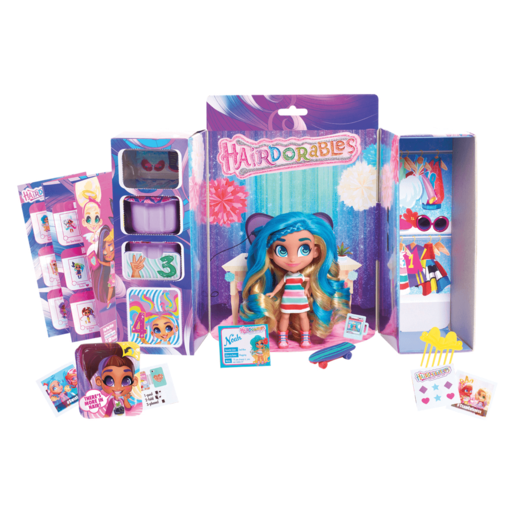 "The Hairdorables have arrived! These cute little dolls live with a 'big hair, don't care' attitude, so grab a Surprise Doll to join in the fun. Each Hairdorables Surprise Doll pack comes with one poseable doll, but you'll need to unpack all the surprises to find out who. Pull and peel open the 10 additional surprises to find accessories and unique fashion pieces. There'll also be a comb, so you can brush and style your Hairdorables Doll's huge, brightly coloured hair any way you please. Use the collector's guide to find cool variations on your favourite Hairdorables characters. Surprises and hair styling for 3 and over."
EAN: 886144236907
Posted in Toys by ToyMaster
VTech Myla The Magical Make Up Unicorn
"Myla the Magical Make-Up Unicorn from VTech brings a little bit of fairy tale magic to every make-over. Use the awesome, unicorn magic make-up brush to select a colour from the rainbow, butterfly palette. Touch the brush to Myla's horn, eyes or wings and see them magically light up! That's not the only magical fun you can have with Myla. Use the microphone to sing songs together or press her back to hear daily predictions and lucky colours. There are also five beautiful, unicorn accessories to complete your magical make-overs! Batteries included. Magical make-over fun for 5 and over."
EAN: 3417761825037
Posted in Toys by ToyMaster
Search
Recent Posts
Get Social With Us!
Categories
Pages
Toy Retailers
Popular Tags
Toy Archive