Browsing all articles from October, 2018
Posted in Toys by ToyMaster
Foxy Pants Game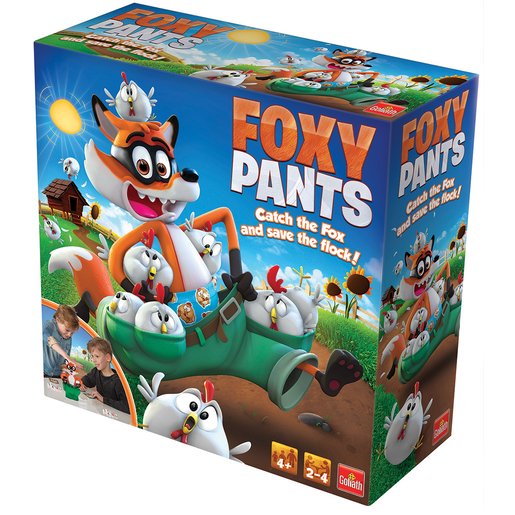 "Can you catch the fox and save the flock with the Foxy Pants Game? Watch out! The fox is in the hen house and he's got hens stuffed down his pants! Roll the dice and put the corresponding number of hens into the Fox's pants, then press his head down and watch the hens escape and go scurrying about. Then it's your job to rescue them and put them back in the hen coop where they live. Suitable for 2-4 players aged 3 years and over. "
EAN: 5025123600352
Posted in Toys by ToyMaster
VTech Myla The Magical Make-Up Unicorn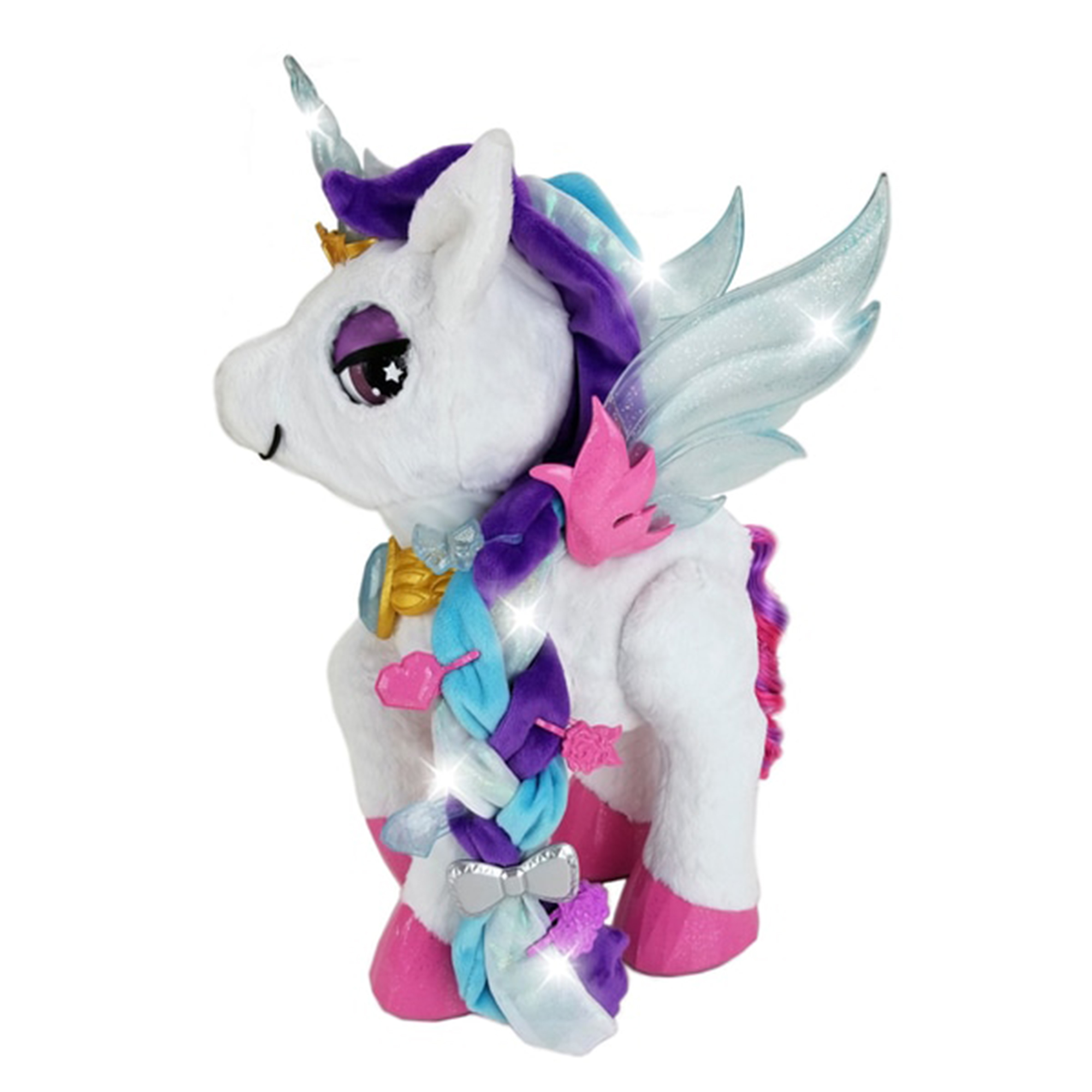 Hi, I'm Myla, the Magical Make-Up Unicorn! Let's have some fun! Thanks to my magic make-up brush, you can be my super stylist! Select any colour from my make-up palette and apply it magically to my horn, eyes, and wings and watch in amazement as they magically light up in that colour! Do you like singing? I do too! With my magic microphone, we'll sing songs together and have so much fun! Make me beautiful and add my tiara to my horn or add the clips to my hair! Want to know what your lucky colour is? Touch my back and I can tell you. You?ll have so much fun with the VTech Myla The Magical Make-Up Unicorn!Requires 4 x AA batteries (included).
EAN: 3417761825037
Posted in Toys by ToyMaster
Speech Breaker Game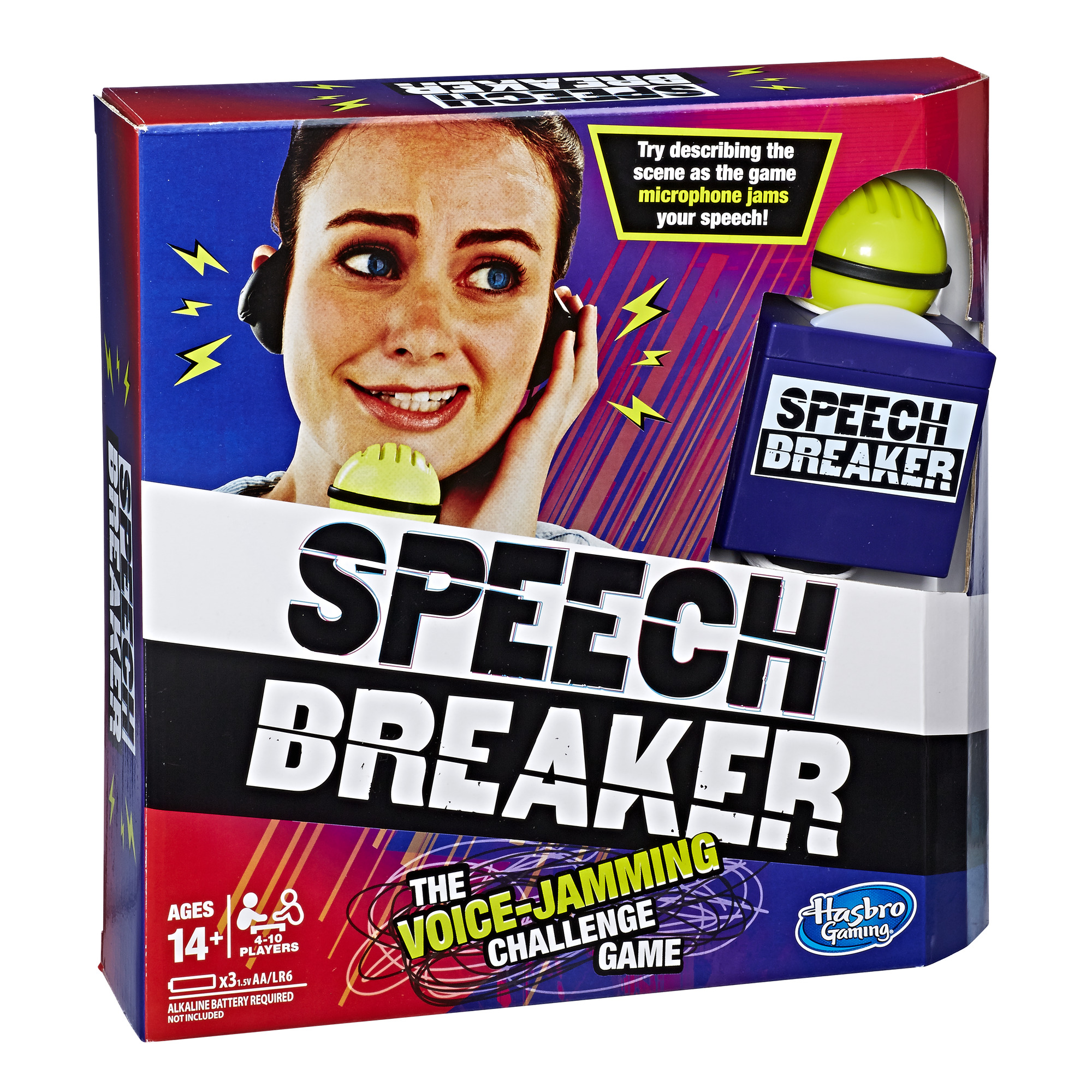 Can you overcome the voice-jamming challenge? You're reporting live from the scene! Put on the game headset, talk into the microphone, and get your teammates to guess who/what/where without saying any of the words on the cards. What's the catch? The microphone jams your speech with a built-in delay. As you talk, you'll hear your delayed voice through the game headset, making it harder to speak clearly. For example, how would you report that "an Alien is Swinging Kettlebells in a Glass House" without saying any of those words – and in just 30 seconds – with your speech jammed?Requires 3 x AA batteries (included).
EAN: 5010993518197
Posted in Toys by ToyMaster
LeapFrog Learning Lights Remote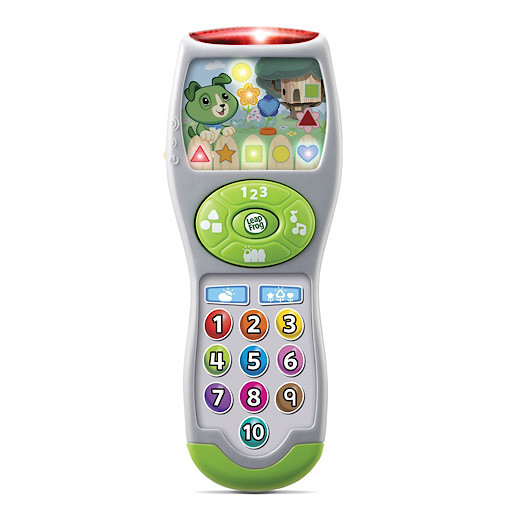 "Keep little ones entertained in a big way with the Learning Lights Remote. This pretend play remote introduces numbers, shapes and first words. Also, the bright colours and 10+ lights encourage babies and toddlers to explore. Press the weather button to hear how Scout finds fun in every kind of weather. Kids can even press a number and count lights with Scout. They will feel all grown up with their very first remote control from LeapFrog! A great gift for ages six months and up. Please note: 3 x AAA batteries are included."
EAN: 708431192621
Posted in Toys by ToyMaster
Dont Be A Donkey Game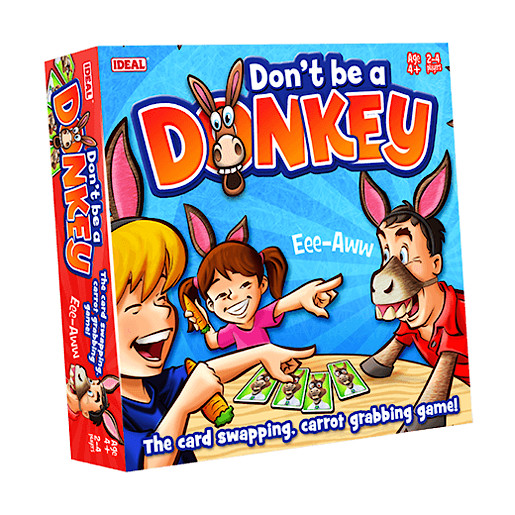 "Don't be a Donkey is the fast paced game of card swapping and carrot grabbing. Can you get a full house of matching donkey cards then be fast enough to grab one of the available carrots? But there aren't enough carrots to go around, so if you're too slow, you'll turn into a donkey! A great game for 2-4 –players and ages 4+. What's in the box? 4 x headbands with ears Playing cards 3 x carrots Donkey nose Instructions "
EAN: 5020674104991
Posted in Toys by ToyMaster
Play-Doh Kitchen Creations Ultimate Swirl Ice Cream Maker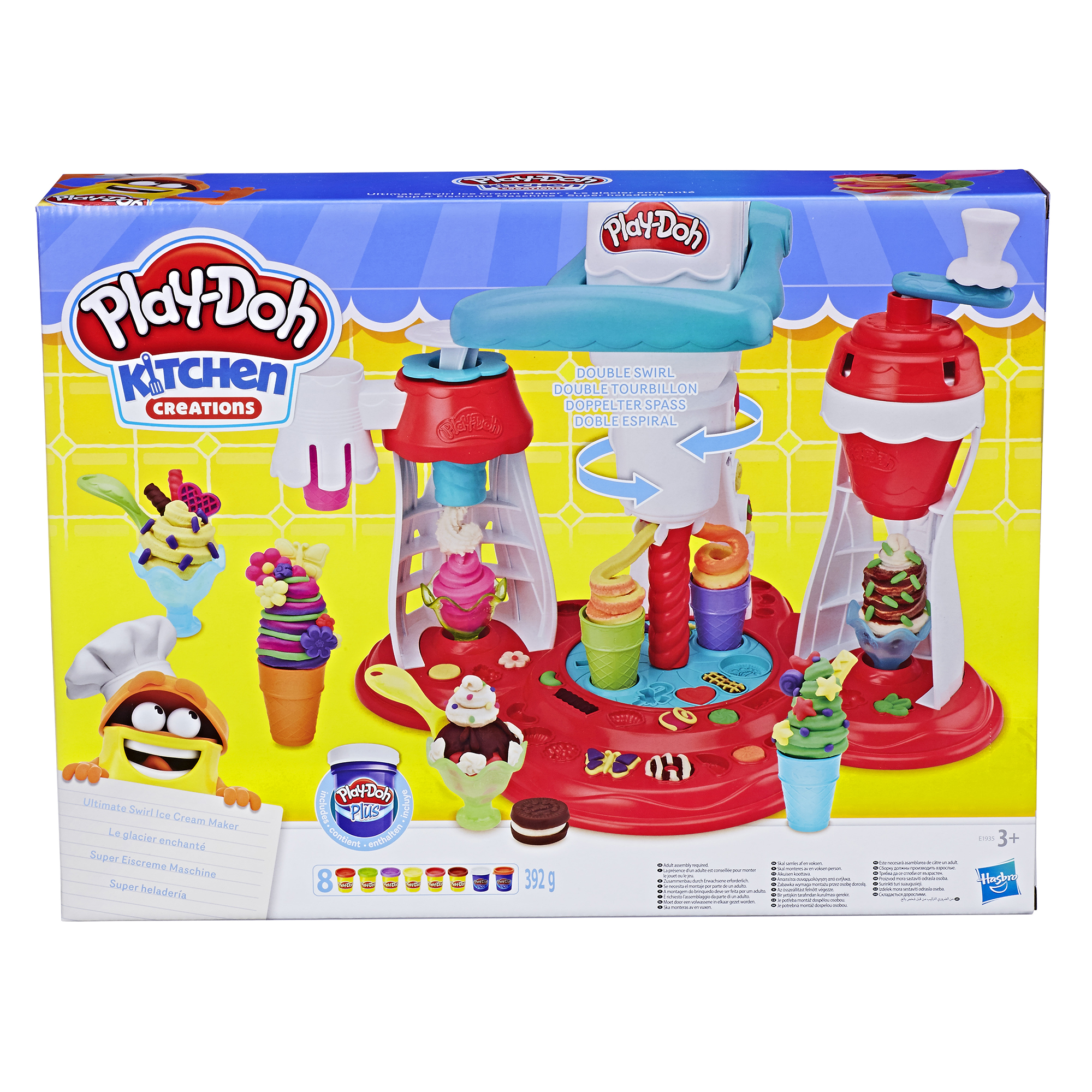 You're not seeing double! For the first time ever, kids can make 2 amazing Play-Doh ice cream creations at the same time. Open a pretend ice cream parlour and have creative imaginary ice cream parties again and again with this cool 3-in-1 appliance with lots of accessories. Simply load multiple Play-Doh colours into the centre ice cream dispenser, place 2 dishes or cones underneath, then press the lever to spin and press out amazing pretend ice cream swirls! Next, move the creations over to the whipped cream and sprinkle stations for decorating. The whipped cream tool is also removable to squeeze silly whipped cream by hand, and this set includes 2 softer, smoother Play-Doh Plus colours for easier squeezing. There are also lots of half-moulds for making crazy candies and other silly toppings. With Play-Doh Kitchen Creations, the best ingredient of all is imagination!
EAN: 5010993510832
Posted in Nerf by ToyMaster
Nerf Rival Phantom Corps – Kronos XVIII-500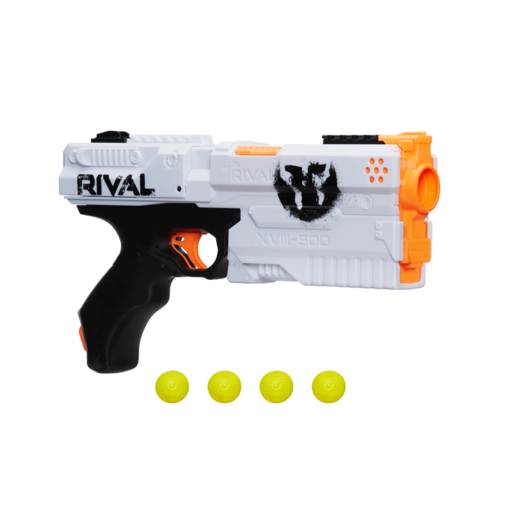 "Keep your opponents and friends on their toes switching between the Red and Blue team with the Nerf Rival Phantom Corps – Kronos XVIII-500. This awesome, spring-action blaster comes with five, high-impact rounds. The easy, breach-load magazine, trigger lock and tactical rail mean that you'll be ready for action any time. Attach the red or the blue team flag to your blaster whenever you choose to join a team and unleash rounds at a velocity of 27 metres per second on whoever you've chosen as your enemy. Awesome Nerf action for 14 and over.This is not a toy. Not suitable for children under 14 years old."
EAN: 5010993450299
Posted in Toys by ToyMaster
Disney Big Hero 6 Squish to Fit Baymax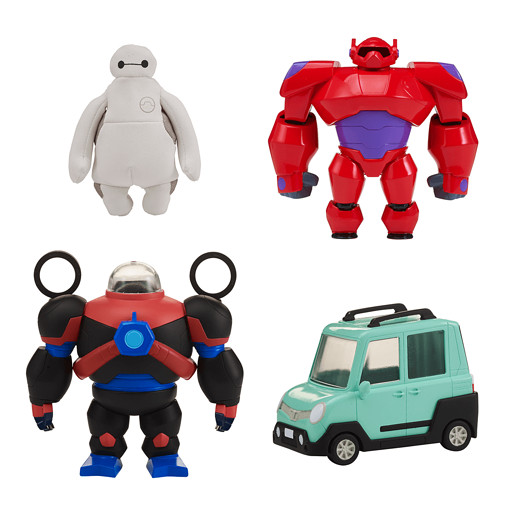 "Enjoy imagining new adventures for the loveable healthcare companion robot and hero of Disney's Big Hero 6 with the Squish to Fit Baymax. The squishy, bean plush Baymax figure comes with three containers. Squeeze Baymax into his iconic red armour suit or choose the cool scuba suit for underwater adventures. You can even squish Baymax into Wasabi's car for when the heroes need to be more low profile. Baymax can Squish to Fit into any adventure and save San Fransokyo with the rest of the Big Hero 6 team! Delightful Disney play for 4 and over."
EAN: 3296580412853
Posted in Toys by ToyMaster
Fantastic Beasts and Where to Find Them Newt Scamanders Light Painting Wand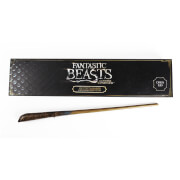 Relive your favourite moments from the Wizarding World of JK Rowling with this beautiful rendition of Newt Scamanderís wand from the Fantastic Beasts movie series. With its ultra bright LED tip, the wand is perfect for reenacting iconic scenes and can be used to craft stunning works of digital art with the supplied light painting app. Download the free app (iOS and Android) to enter the magical world of light painting (long exposure photography). Use the light from your wand to draw beautiful charms in mid-air, recreate dramatic wand battles from the movies or simply write your name in the sky. Upload and share your creations on social media #lightpaintingwizard Open Lid Create incredible light painting photos Free app Each wand in the Wow! Stuff Light Painting Wand series is laser scanned from the original movie prop, cast in high grade resin and hand painted for a screen accurate finish with a weight and balance that is pleasing in the hands of wizards and witches of all ages. Contents: Newt Scamander light-up resin wand, requires 3x LR41 batteries (included) Free Light Painting App Full instructions for use
EAN: 5055394011120
Posted in Board Games by ToyMaster
Five Gold Rings Board Game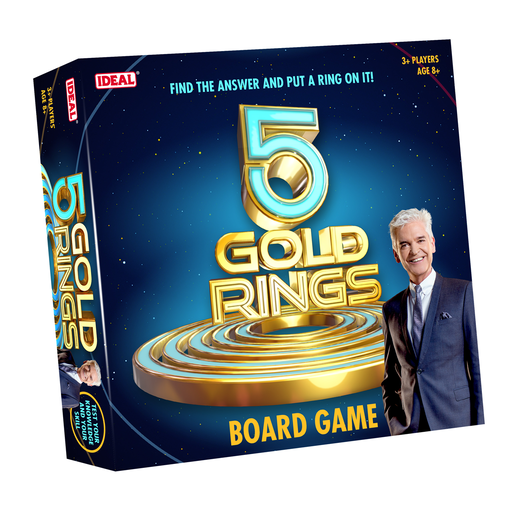 "Test your knowledge and skill with Five Gold Rings Board Game, the family fun boardgame based on the hit ITV show. Knowing the answer isn't enough – put a ring on it to win! Answer questions by placing gold rings onto images. The rings get smaller each time, which means the questions are harder to get right! Can you beat your friends and family and become the Five Gold Rings champion in your house? Suitable for ages 8 and over."
EAN: 5020674106360
Search
Recent Posts
Get Social With Us!
Categories
Pages
Toy Retailers
Popular Tags
Toy Archive