Browsing all articles from September, 2018
Posted in Soft Toys by ToyMaster
Shimmeez 40cm Plush – Bear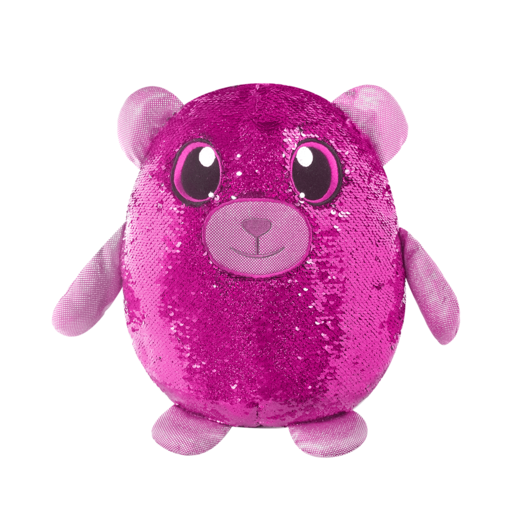 "Add some sparkle and glitter to your toys with Shimmeez! These new plush characters are cute and loveable and have a cool transformation feature. Covered in sequins, Shimmeez will change colours with just a wave of your hand! Meet Leo the Owl, he loves a cuddle and can change from awesome rainbow to sparkling silver. Flip the colours or draw cool designs on your Shimmeez using your fingers as your brush. Collect all 18 characters and have endless colour changing and cuddling fun! A shimmering sweet treat for 4 and over."
EAN: 5025123315386
Posted in Toys by ToyMaster
PJ Masks Speed Booster Vehicle & Figure – Catboy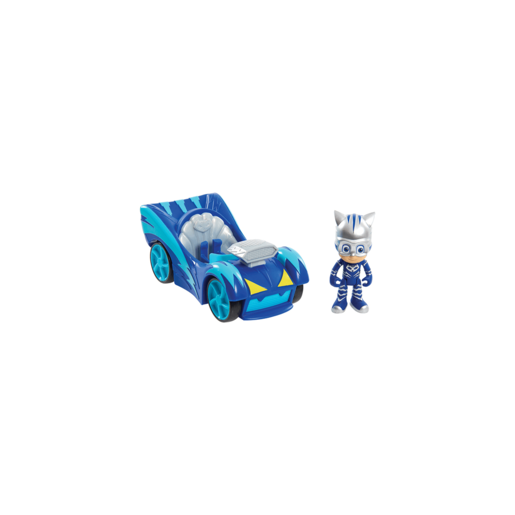 "Head into the night to save the day with the PJ Masks Speed Booster Vehicle and Figure. Catboy is ready for adventure with his stealthy Cat-Car. Decorated with show authentic details, the Cat Car features sporty electric blue accents, a sleek design and a fire Furball shooter for extra realistic PJ Masks adventures. The exclusive 8cm Catboy figure wears a driver's outfit, including helmet, and is articulated for fights and missions outside of the Cat Car. Collect the Owlette and Gekko Speed Booster Vehicles to complete the PJ Masks team. Push and play fun for heroes 3 and over."
EAN: 886144952319
Posted in Toys by ToyMaster
Masha and the Bear Simba Doll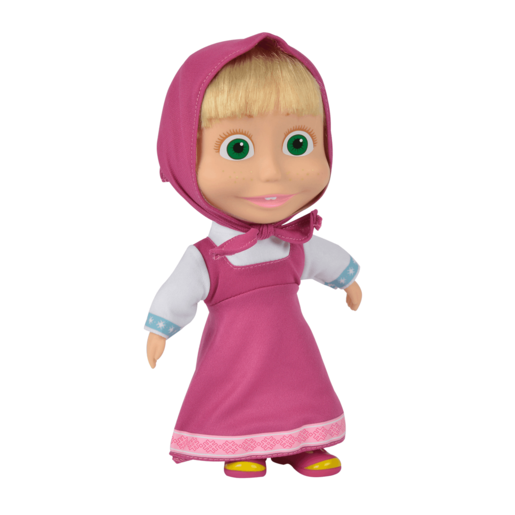 Make friends with this Masha Doll – the star of Masha and the Bear! Masha's a spirited little girl who's best friends with a wise old bear. Together they have lots of adventures in their forest home. This awesome figure looks just like the loveable character from the hit TV show.
EAN: 4006592963729
Posted in Toys by ToyMaster
This toy no longer exists.
Try visiting www.xmas-toys.co.uk you may find it there.
EAN: 889698264631
Posted in Toys by ToyMaster
Ravensburger Make N Break – Building Game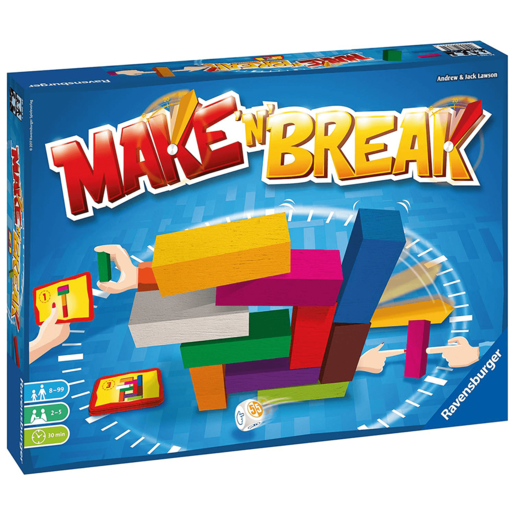 "Get competitive with the fast-paced Make N Break Building Game from Ravensburger. Roll the dice, set the timer and draw a challenge card to get started. Complete the challenges by replicating the build on the card with the colourful, included bricks. Once you've successfully built it, break it down and start a new challenge! Difficult challenges earn you more points but take up more of your time. Complete the most challenges and get the most points to win the game! Competition and challenges for 8 and over."
EAN: 4005556267965
Posted in Dolls by ToyMaster
BABY Born Travel Seat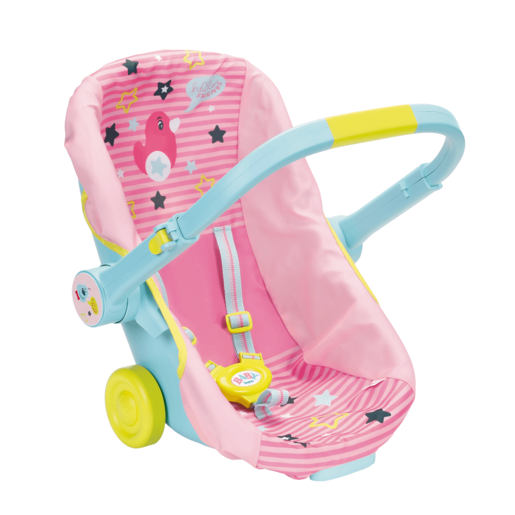 "The BABY Born Travel Seat is a cosy and comfortable way for your dolls to travel anywhere and any way. With the easy rotate handle, you can use the Travel Seat in three different modes. Push the handle back and prop the seat upright to use it as a chair. Strap BABY Born in to the adorable, pink, stars and stripes patterned seat to carry the Travel Seat like a cradle or extend the handle and use the wheel mode to take her for a ride! Baby doll roleplaying and travel fun for 3 and over."
EAN: 4001167824412
Posted in Toys by ToyMaster
Cake Pop Cuties Single Surprise Pack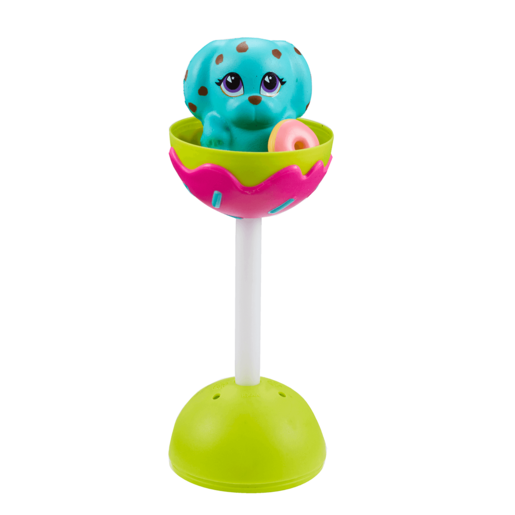 There's a colourful character hidden inside every Cake Pop treat. Unwrap your Cake Pop Popsicle to reveal a Cake Pop Cutey inside. They're really squishy but always rise back to their original shape after being squeezed. Which one will you get? A great gift for ages four years and up.
EAN: 673534271200
Posted in Toys by ToyMaster
KNEX Revolution Ferris Wheel Building Set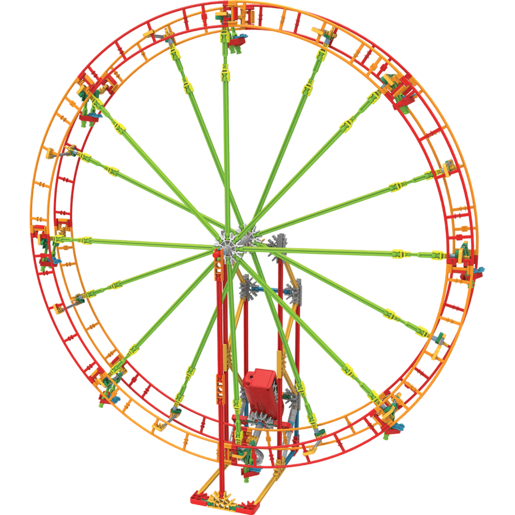 "Step right up for a ride on the Revolution Ferris Wheel Building Set from K'NEX. This motorised, rail-driven rotating Ferris Wheel can spin both clockwise and counterclockwise at two different speeds. This set comes with 344 parts, primarily rods and connectors, to build a K'NEX thrill ride. And if you collect the Clock Work Roller Coaster Building Set and the Infinite Journey Roller Coaster Building Set (sold separately), you can have a working amusement park right in your home! A great gift for builders ages 7+."
EAN: 744476154088
Posted in Toys by ToyMaster
Little Live Pets Sparkles My Dancing Unicorn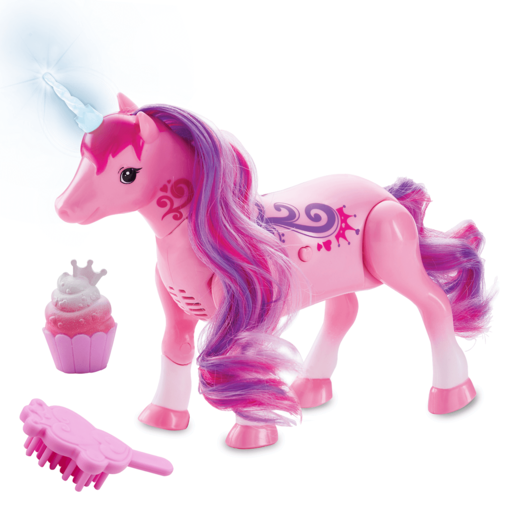 "You'll have a truly magical time with My Dancing Unicorn from Little Live Pets. Sparkles is the prettiest Unicorn in the world, and her favourite thing to do is dance! Help Sparkles brush her multi-coloured mane and tail with the included hairbrush and feed her cupcakes to hear her make happy Unicorn noises. Now she's ready to party! Hear Sparkles' music and see her horn light up as she dances along. You can dance with her or give her a pat and she'll lovingly nuzzle your hand. Demo batteries included. A beautiful, magical friend for 5 and over."
EAN: 630996286838
Posted in Toys by ToyMaster
Transformers Robot in Disguise Combiner Force – Hi-Test and Optimus Prime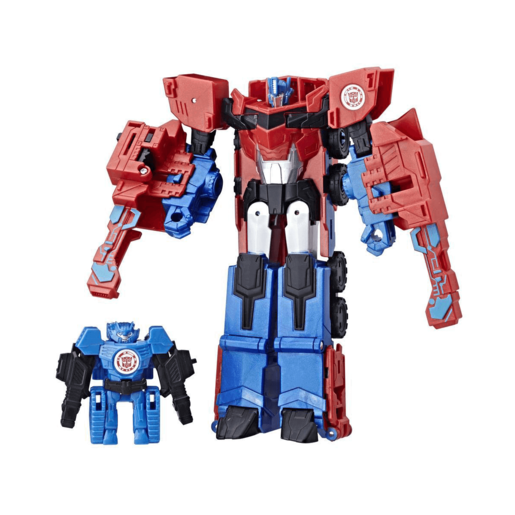 "Join forces with the Transformers Robots in Disguise Combiner Force and take on the Decepticons with Hi-Test and Optimus Prime. Optimus Prime can take on any Decepticon in his truck or robot form, but when they take to the sky, he needs a boost from Hi-Test to activate his supercharged flight mode! Convert Optimus Prime from a sturdy truck to a battle-ready robot in eight simple steps. Hi-Test converts in only one step, and when combined with Optimus Prime triggers an awesome, pop-out battle mode. When Hi-Test and Optimus Prime combine forces, no-one can stand in their way. Scan the Autobot shields on your figures to unlock exclusive content in the Transformers Robots in Disguise mobile app. Terrific Transformers fun for 6 and over."
EAN: 5010993388844
Search
Recent Posts
Get Social With Us!
Categories
Pages
Toy Retailers
Popular Tags
Toy Archive