Browsing all articles from September, 2018
Posted in Toys by ToyMaster
Clementoni 1000pcs Panorama Jigsaw Puzzle – Disney Classic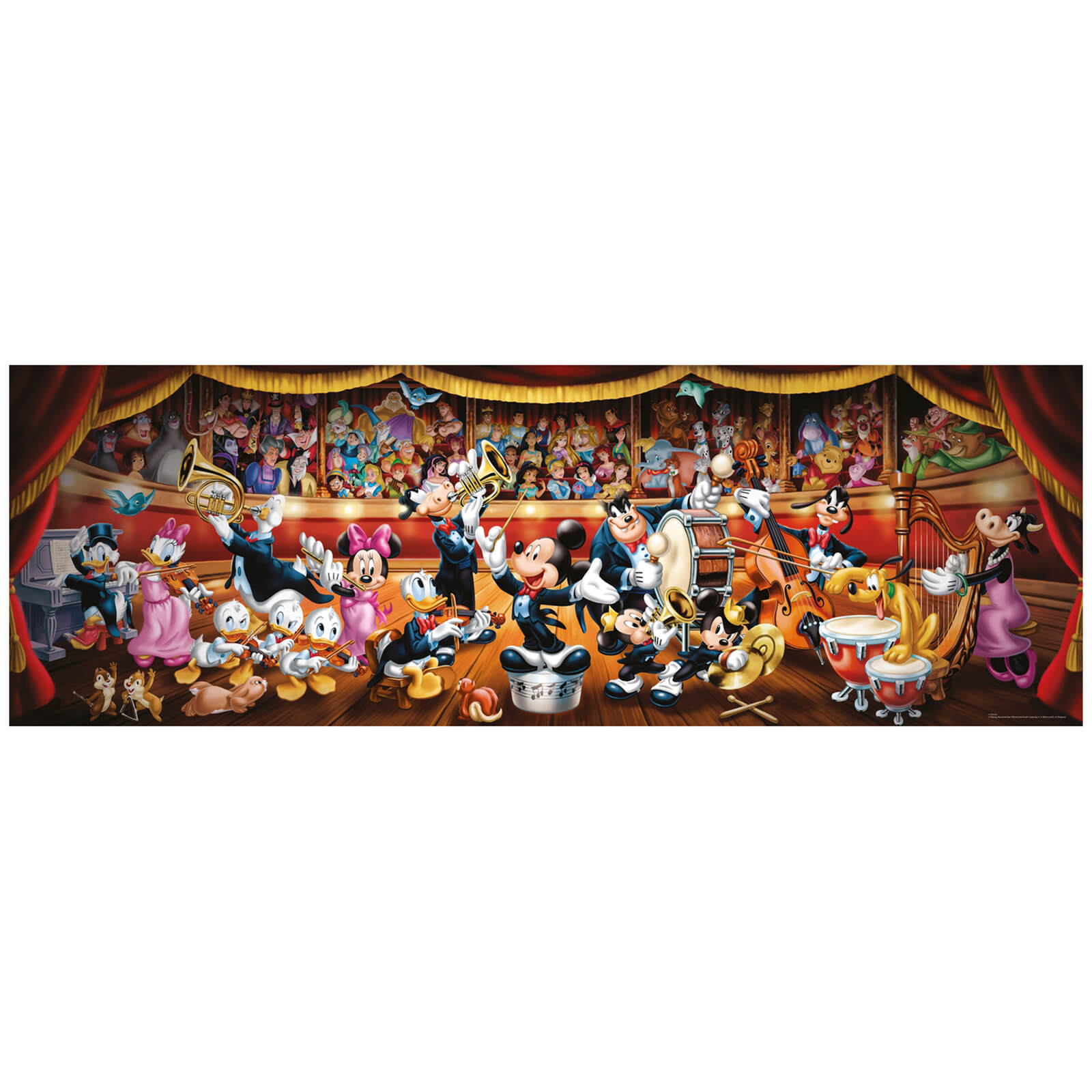 "Lots of your favourite Disney characters take centre stage in this High Quality Panorama Puzzle. Mickey, Minnie, Scrooge, Donald and more all entertaining the guests with their music skills. Put the 1000 pieces together to make a colourful, highly detailed pic of the whole gang. This high quality jigsaw puzzle is ideal for serious Disney fans aged 10 years and up."
EAN: 8005125394456
Posted in Toys by ToyMaster
Science Museum Mechanical Lab – Roadster & Dragster Toy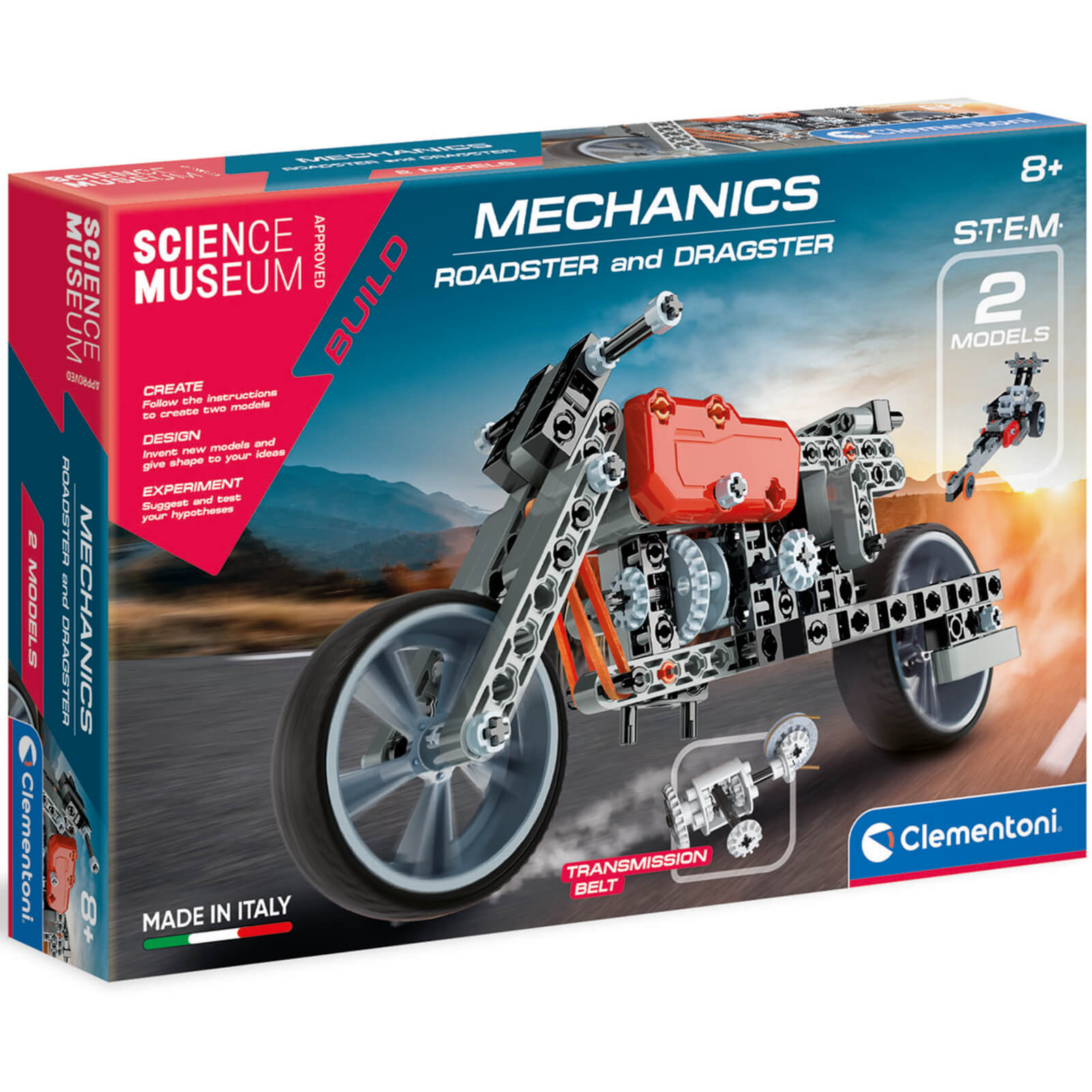 A truly complete scientific kit to discover the secrets of these powerful two and four-wheeled vehicles. 2 dynamic models can be built: a dragster and a roadster, and transmission mechanisms can also be checked. Contains more than 130 interchangeable components including: gearbox, gears, rims, tyres, elastics, bars, brushes, sheaves and pins. In addition to the assembly instructions, a sheet with lots of scientific information on aerodynamics and the mechanics of internal combustion engines.
EAN: 8005125612857
Posted in Toys by ToyMaster
Top Trumps Collectors Tin Card Game – Harry Potter Hufflepuff Edition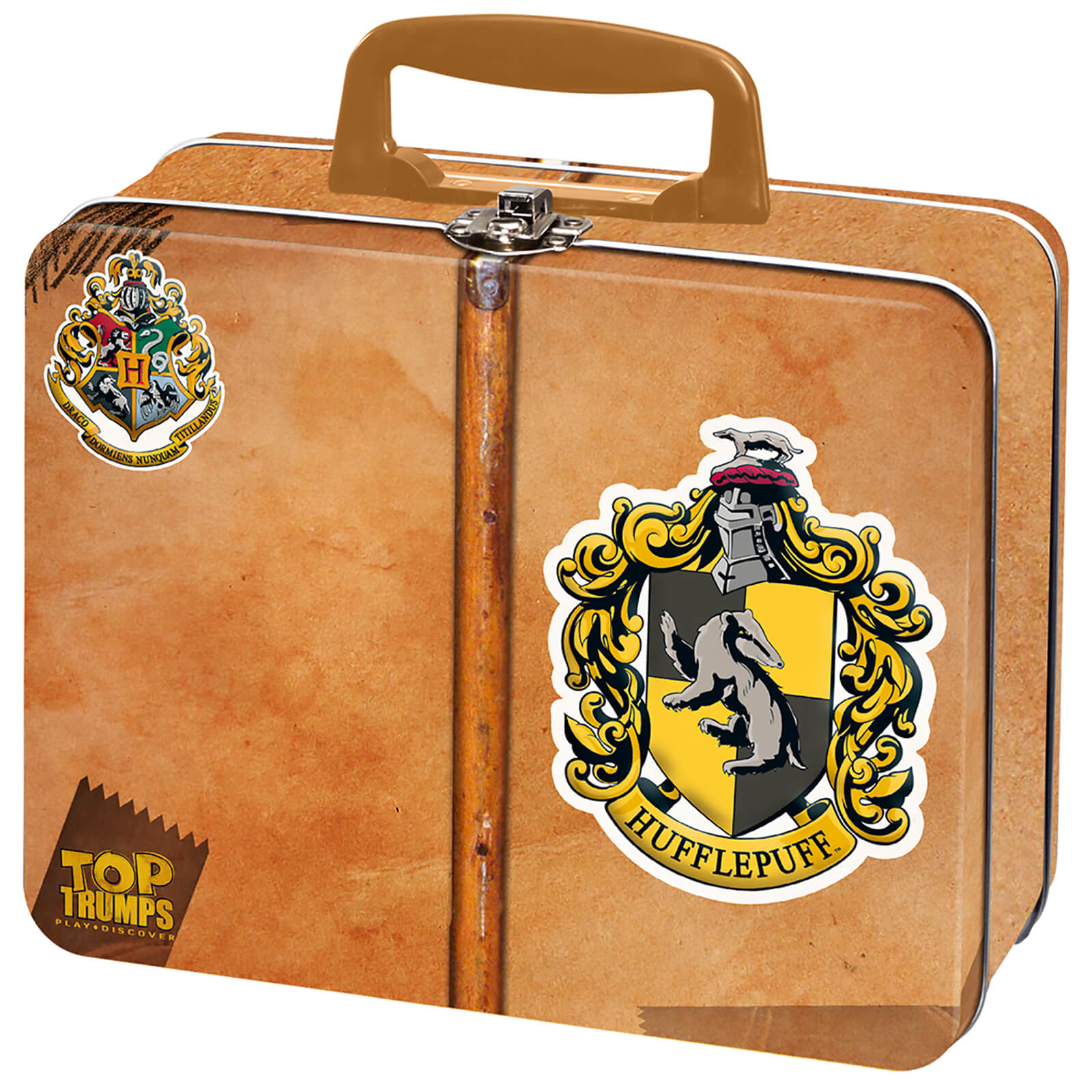 IWOOT – Stuff you really, really wantGet on board the Hogwarts Express with this Top Trumps Hufflepuff Suitcase Tin! Heave the Hufflepuff suitcase onto the Hogwarts Express and receive the Order of the Phoenix and the Half-Blood Prince Top Trumps, this is a great addition to any Potter fan's wizarding world.Features:Transport yourself into the wizarding world and follow in the footsteps of your favourite Hogwarts students with your very own Hufflepuff suitcase with two packs of Top TrumpsDiscover if the infamous Death Eaters or the respected Albus Dumbledore has the highest magic rating, or if Lucius Malfoy or Ron Weasley is the most cunningPlay Top Trumps anytime, anywhere, with as many people as you likeThis Hufflepuff suitcase tin is easy-to-carry and means there are no limits on gameplayDiscover new and exciting facts about and all your favourite Harry Potter charactersSuitable Age: 6+Number of Players: 2+
EAN: 5036905001755
Posted in Toys by ToyMaster
Disney Top Trumps Quiz Card Game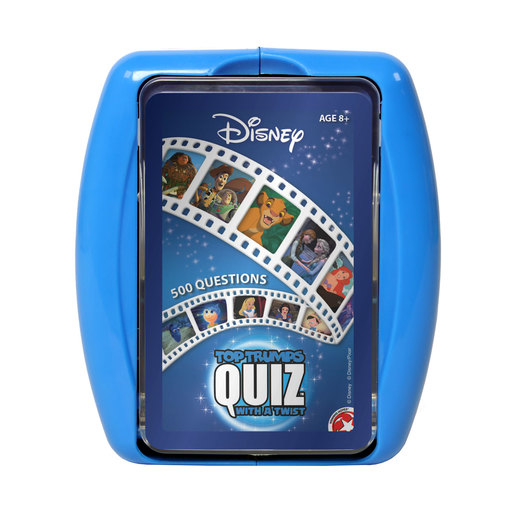 "This quiz of Top Trumps edition is packed with 500 questions to challenge the biggest Disney fan! Deal five cards each, ask the first question and see if your opponent gets it right or not… It's the first to win three pairs, but then comes the Top Trumps Twist! If you know your Rapunzel from your Ratatouille, and your Beauty and the Beast from your Big Hero 6…this is the quiz for you. From Snow White and the Seven Dwarfs to Zootopia, Disney Classics Top Trumps cover over 80 years of Disney films! A great gift for ages eight years and up."
EAN: 5053410002688
Posted in Toys by ToyMaster
Top Trumps Quiz Game – WWE Edition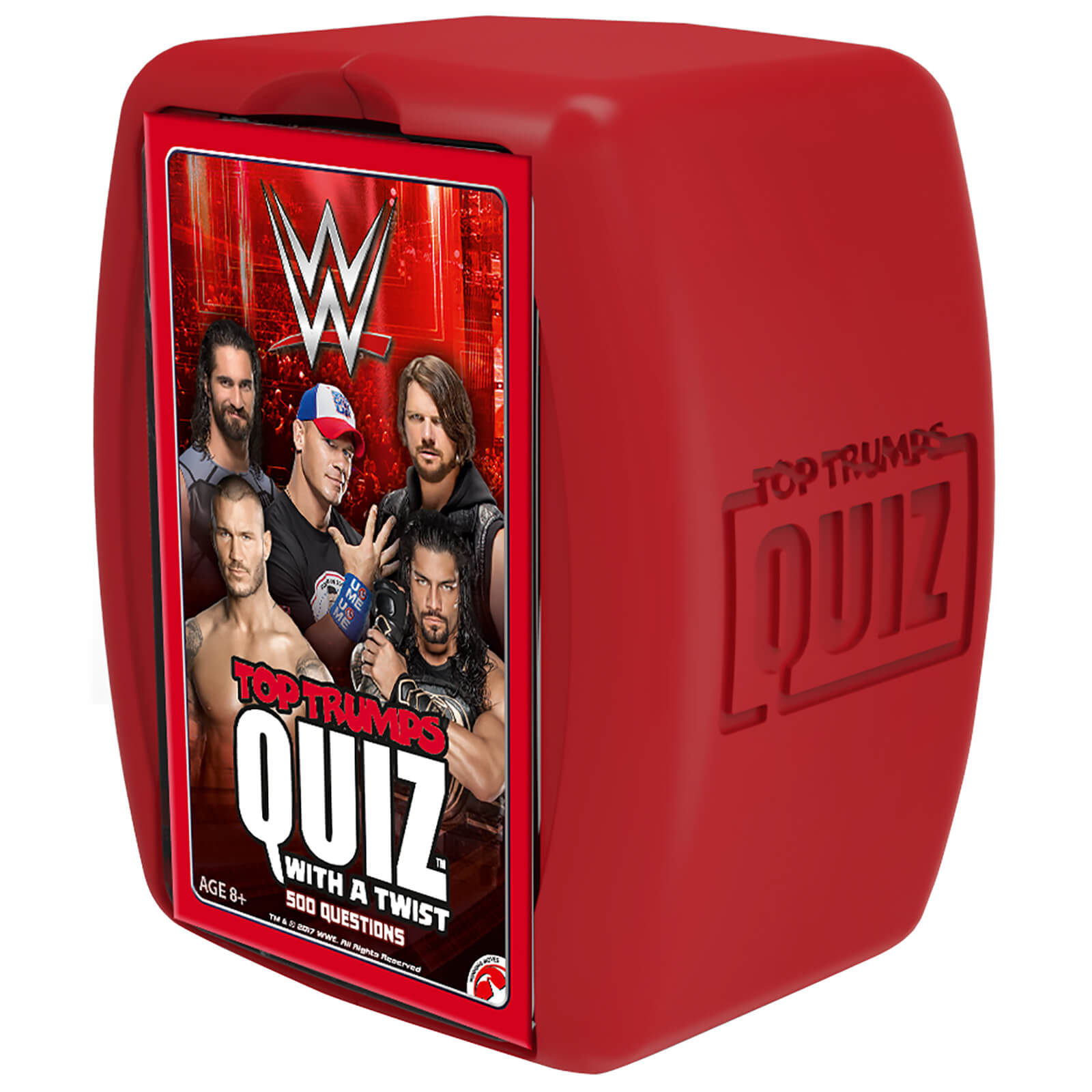 Test your grappling knowledge with the WWE Top Trumps Quiz Card pack. It's the quiz with a body-slamming twist! Whose famous WrestleMania streak did Brock Lesnar break? And what signature move is John Cena known for? Find out the answers and so many more in WWE Quiz! A great gift for ages three and up.
EAN: 5036905001519
Search
Recent Posts
Get Social With Us!
Categories
Pages
Toy Retailers
Popular Tags
Toy Archive