Browsing all articles from August, 2018
Posted in Toys by ToyMaster
Posted in Lego by ToyMaster
LEGO Friends Advent Calendar 41353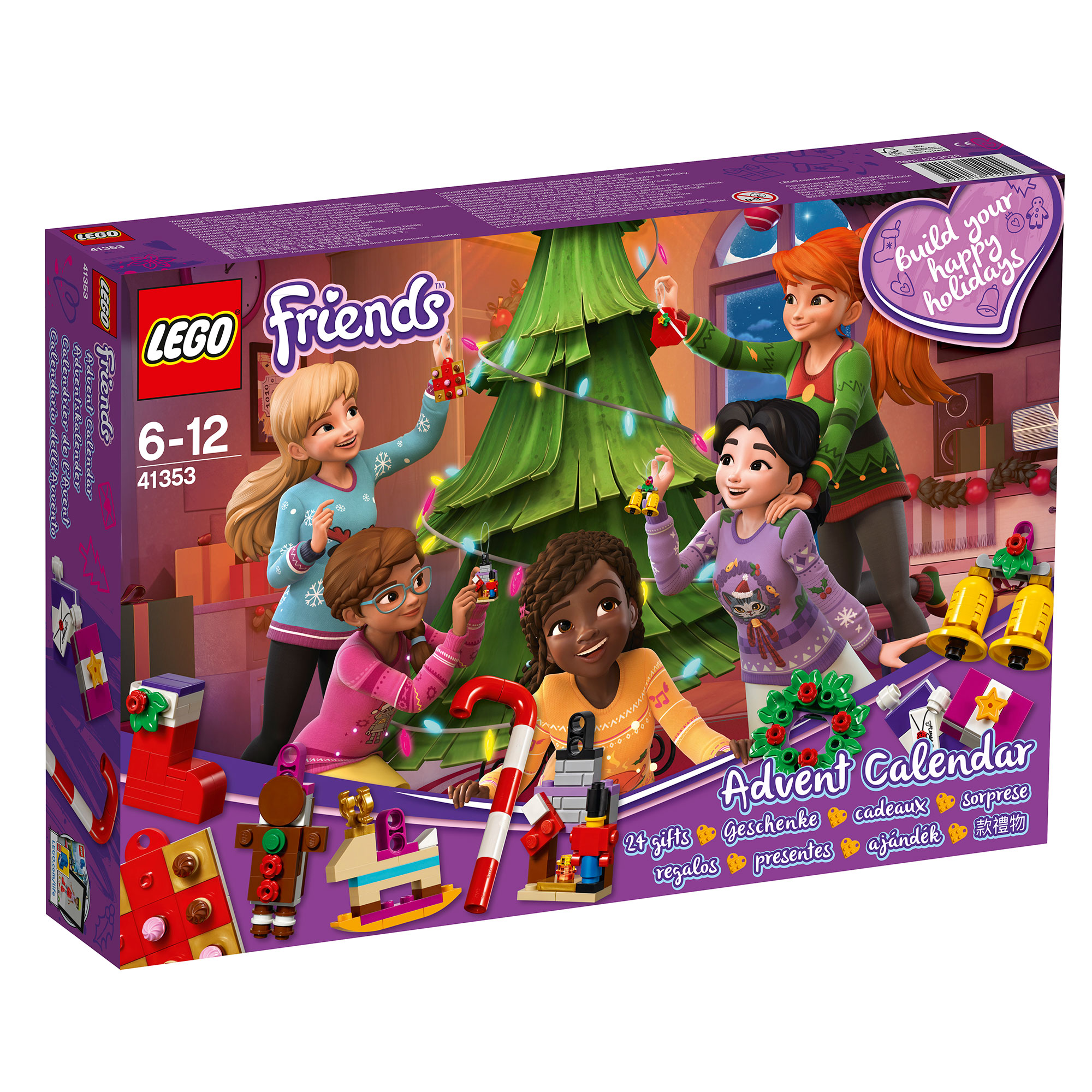 Count down to to Christmas with the LEGO Friends Advent Calendar (41353)! Build a decoration for your Christmas tree or house every day, and celebrate Christmas the LEGO Friends way.There are 24 festive gifts to discover, including decorations to represent each of the 5 friends from Heartlake City, a Christmas tree, candy cane and gingerbread man.
EAN: 5702016112054
Posted in Toys by ToyMaster
Scrawl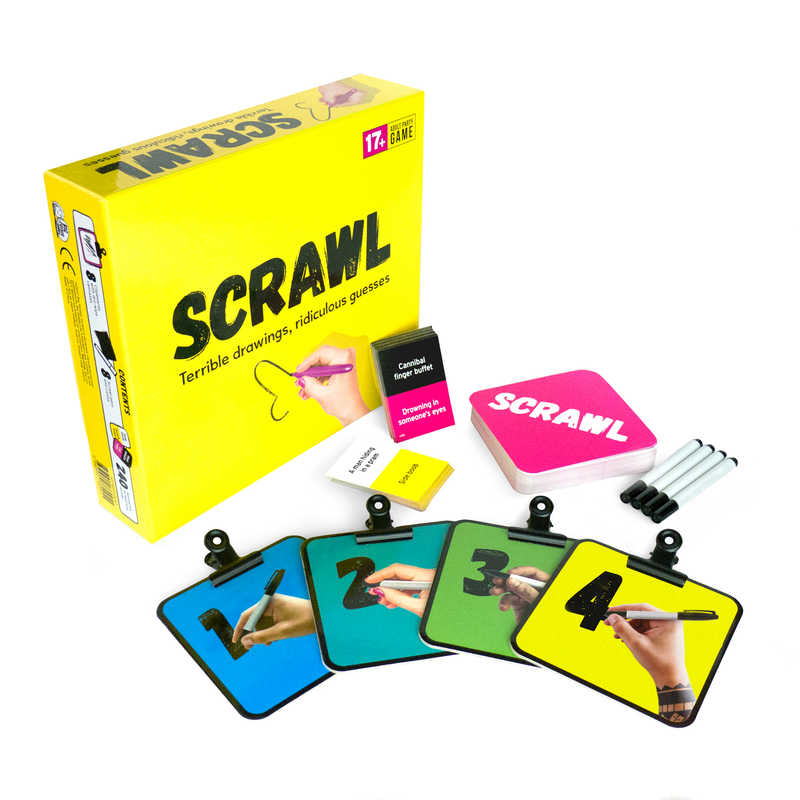 This doodle game is even funnier when you can't draw! The game starts with every player having their own pad and a scenario to sketch out, such as "beating up a jellyfish" or "adopting a cactus". This drawing is then passed to the next player who must interpret what it is, draw the scene how they see it, and then pass it on again. It's kind of like Chinese whispers, but with innocent doodles that have the potential to turn into something a little ruder! If you have the warped kind of mind that sees naughty shapes and symbolism in just about everything, then this is the game for you!
EAN: 643690762911
Posted in Toys by ToyMaster
Cluedo – Rick and Morty Edition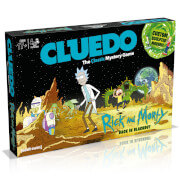 The plans to Rick's portal gun have been stolen! It's up to Rick, Morty, Summer, Jerry, Beth and Mr. Poopybutthole to get them back. They must find out WHO stole the plans, WHERE they are hiding, and WHAT item they used to succeed in the heist. Once you think you've solved the mystery, make it back to Earth and put the plans back in Rick's safe.
EAN: 5053410003210
Posted in Toys by ToyMaster
Top Trumps – Premium – World Football Stars in Gold Case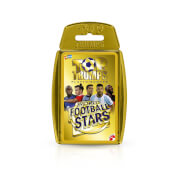 "Top Trumps – World Football Stars is the perfect game for any true football fan. Packaged in an extra special gold coloured travel case, and featuring foil detail on every card, this is an awesome Top Trumps pack. Challenge your friends to a game packed with figures and trivia about 30 of the best footballers in the world! Including goals, caps and trophies categories, as well as a bite sized file on every player, this pack has enough information to keep you entertained for weeks. For football fanatics 3 and over."
EAN: 5036905032155
Posted in Toys by ToyMaster
Top Trumps – Fast & Furious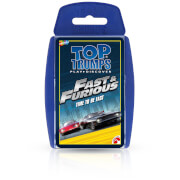 Top Trumps hits pole position with this special Fast and Furious edition of the best-selling card game. It's the game you know and love but featuring hi-octane cars from the smash-hit films. Time to be fast with Fast and Furious Top Trumps! A great game for ages four years and up.
EAN: 5036905001496
Posted in Toys by ToyMaster
Top Trumps – Shopkins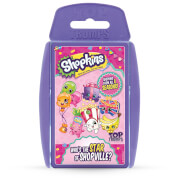 Discover who the star of Shopville is in this Top Trumps card game featuring Shopkins from all eight seasons! Play Shopkins Top Trumps, the educational card game and see if Poppy Corn or Britney Bag has the most style, or if Milly Shake or Miss Pressy has the most BFF-ness. Whoever your favourite Shopkins is, Shopkins Top Trumps is the game for you!Features:Entertaining educational card game loved for bringing your favourite subjects to lifePlay Top Trumps anytime, anywhere, with as many people as you likeFind out how creative Miss Sprinkles is, or the star factor of Gino GelatiEasy-to-carry plastic case means there are no limits on gameplayPrepare to outsmart your opponents, discover new and exciting facts and duel your way to becoming the Top Trump
EAN: 5036905002301
Posted in Lego by ToyMaster
Posted in Toys by ToyMaster
VTech Giggle & Go Snail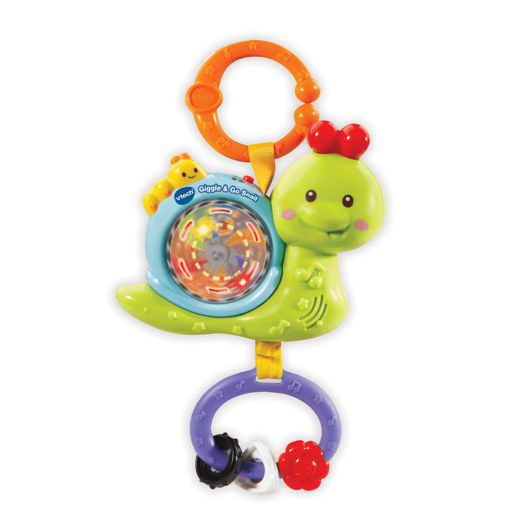 "The VTech Giggle and Go Snail is a very cheerful little creature! Little ones will love the light-up shell and the caterpillar on top. Press the caterpillar button triggers responses, including adorable phrases, 3 sing-along songs, 15 melodies and more which encourage sensory and auditory development. Pulling the ring handle also plays responses and causes the snail's shell to spin and light up with different colours. The Giggle and Go Snail can easily be attached to car seats, prams and baby carriers for on the go play. Spinning the beads on the handle supports your little one?s motor skill development. A great gift for new arrivals."
EAN: 3417765085031
Posted in Toys by ToyMaster
Top Trumps – Marvel Avengers Infinity War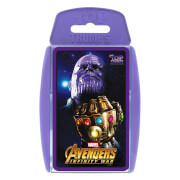 "With the Marvel Avengers Infinity War Top Trumps, you'll have all the information needed to save the galaxy. When Thanos and his evil minions threaten the whole of existence, all of The Avengers and The Guardians of The Galaxy come together to fight him. But, who will be strong enough to defeat Thanos? Compare your favourite heroes and villains in fun categories like agility, strength and intelligence. Take your cards with you in the easy to carry plastic case and play against your friends anywhere to find out who has the most Avengers Infinity War knowledge. Top Trump fun for Avengers fans 4 and over."
EAN: 5036905032742
Search
Recent Posts
Get Social With Us!
Categories
Pages
Toy Retailers
Popular Tags
Toy Archive