Browsing all articles from August, 2018
Posted in Toys by ToyMaster
You've Got Crabs Game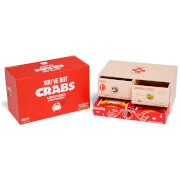 You've Got Crabs is a family-friendly, team-based party game from the creators of Exploading Kittens and The Oatmeal. Try to collect four of the same card before any of the other teams, then pass a secret signal to your teammate. If your partner sees your signal and yells, You've got crabs, you GAIN a point. If an opponent sees your signal and yells, You've got crabs, you LOSE a point. The team with the most points wins the game. This game is great for parties, or weddings, or long nautical voyages. Deception Fool your friends into thinking you have crabs by passing fake signals and acting generally suspicious. Accuse others of having crabs by catching them in the act of passing secret signals to their partner. Intrigue Look at this guy, isn't he intriguing? What about his pipe, intriguing too, right? Well, this is just a tiny taste of the intrigue inside every box of YOU'VE GOT CRABS! Friendship Be honest, your friendships could use some work. How better to work on them but by giving each other crabs? This game will bring you closer together in ways you never knew possible. Suitable Age: 7+ Number of Players: 4-10
EAN: 866795000331
Posted in Toys by ToyMaster
Super Wings – Deluxe Transforming Vehicle, Series 2, Paul, Includes 2 Figure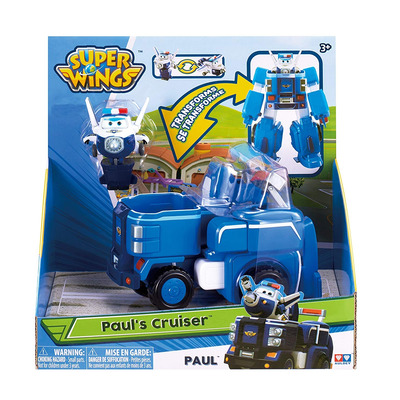 Mission ready! help Paul transform from vehicle to robot suit and then plane to bot to complete special missions all over the world! this mini-scale transforming figure is from season 2 of the Super Wings series. It offers 2 in 1 play as it transforms from a rolling vehicle to a bot and includes a plane that also transforms to a bot for loads of variety and fun!
EAN: 6911400363593
Posted in Uncategorized by ToyMaster
Edible Anus
| Retailer | Price | Discount Code? | P&P | |
| --- | --- | --- | --- | --- |
| | £5.99 | No | | |
| | £8.99 | Yes | £2.25 | |
Edible Anus – Valentine's Day is a particularly sensitive time of year; get them the wrong present and you may never live it down, but get it right and you could be hailed as a romantic hero for decades to come – this is where the Chocolate Edible Anus works its dark magic…The perfect alternative and quirky gift and a great gift for him.
EAN: 610585287910
Posted in Toys by ToyMaster
Harry Potter Egg Cup and Toast Cutter V2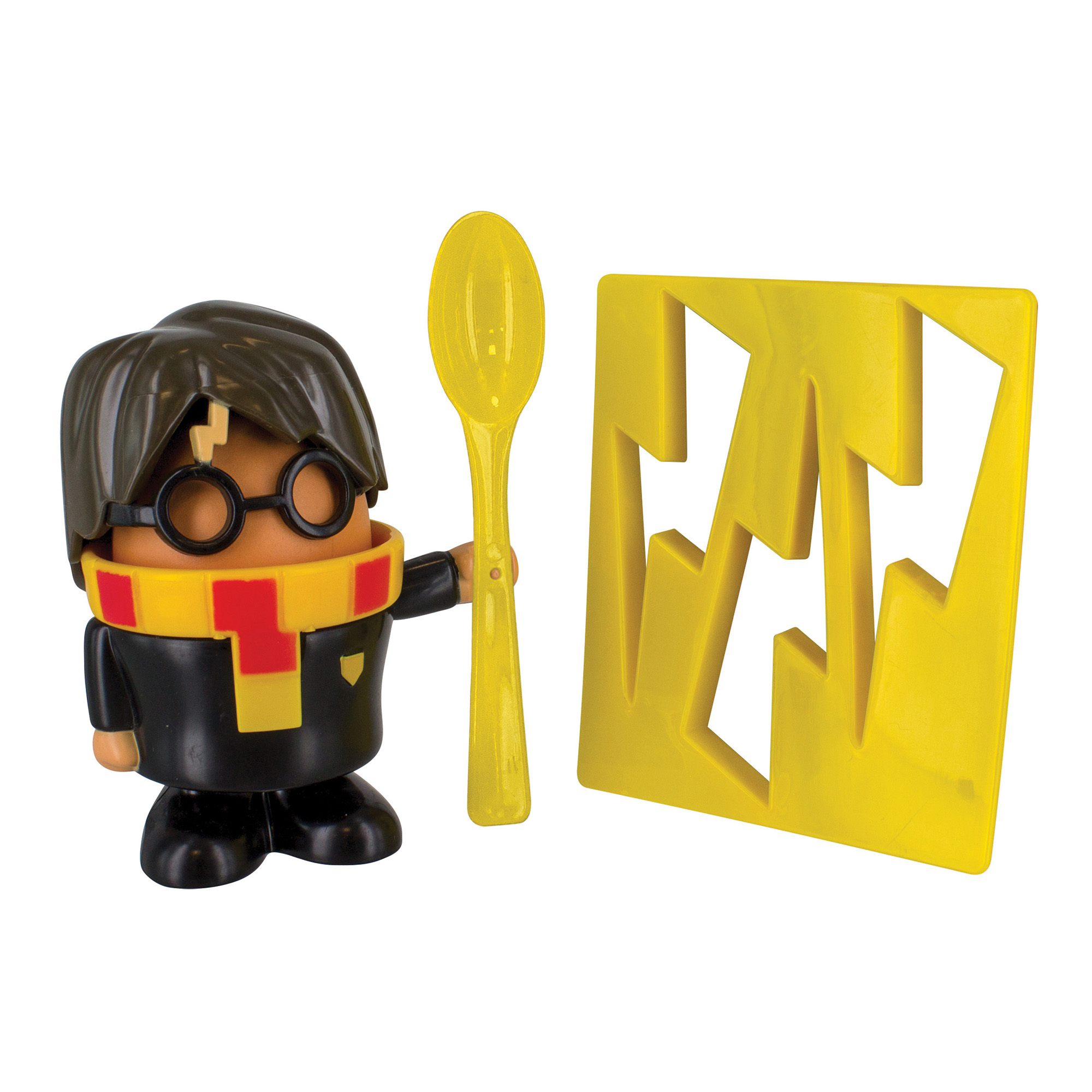 | Retailer | Price | Discount Code? | P&P | |
| --- | --- | --- | --- | --- |
| | £8.99 | No | | |
| | £9.00 | No | | |
| | £11.00 | Yes | £5.50 | |
Dress your morning boiled egg up as Harry Potter himself with this super-cute Harry Potter Egg Cup and Toast Cutter.Plonk your egg in the egg cup and place the egg topper on top and you've got your very own little Eggy Potter.There's also a spoon in the pack, and a toast cutter designed to make your soldiers the same shape as Harry's famous lighting bolt scar.Have a magical breakfast and put a smile on any Harry Potter fan's face with this fantastic gift.First published in 1997, J.K. Rowling's bestselling series of novels following the magical adventures of Harry Potter, Ron Weasley and Hermione Granger has since become a cultural phenomenon. A huge success in novel form, the world of witchcraft and wizardry was then given big screen treatment in 2001, launching one of the most successful blockbuster film franchises in cinema history. Harry Potter is instantly recognisable to millions of people across the world, and is hugely popular among fans of all ages.The Harry Potter Egg Cup and Toast Cutter is an officially licensed Harry Potter product.This product is made using BDP which stands for Breakdown Plastic – an organic additive that helps plastic decompose at landfill without affecting either it's structural integrity (before landfill) or the recyclability of the product.
EAN: 5055964712594
Posted in Toys by ToyMaster
Posted in Toys by ToyMaster
Top Trumps Card Game – Trolls Edition
The Trolls are back in all their colourful, hair-raising glory singing and dancing their way through life. Play Trolls Top Trumps and discover who has the most hair power, confidence or creativity! Will it be Poppy, Branch or Guy Diamond with the most musical talent? Who knows, it might even be a Bergen! Play Trolls Top Trumps and let your true colours shine! Key Features Entertaining educational card game loved for bringing your favourite Trolls to life Play Top Trumps anytime, anywhere, with as many people as you like Find out Cooper's survival skills, Branch's confidence level and Poppy's musical talent in this edition of Top Trumps – Trolls Easy-to-carry plastic case means there are no limits on gameplay Prepare to outsmart your opponents, discover new and exciting facts and duel your way to becoming the Top Trump Suitable Age: 6+ Number of Players: 2+
EAN: 5036905027526
Posted in Toys by ToyMaster
Posted in Toys by ToyMaster
VTech Sleepy Glow Bear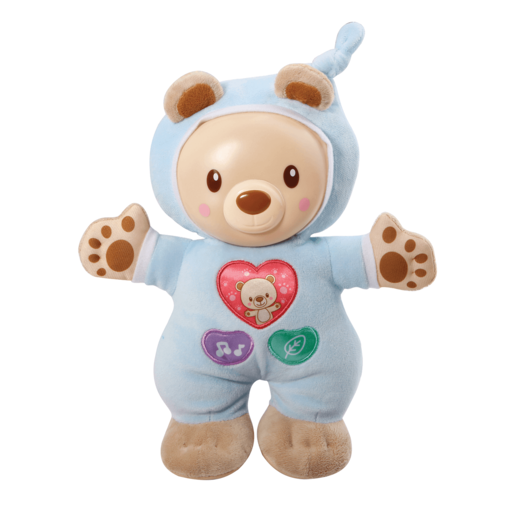 "Soothe baby with the soft lights of the VTech Sleepy Glow Bear. This cuddly bear features a squishy body, soft furry feet and paws plus a soft glowing light .Press the buttons to hear loving phrases and nature sounds! The Sleepy Glow Bear also comes with parent friendly features including a light control switch and timer. She's the perfect bedtime companion! 2 x AA batteries are included."
EAN: 3417765021039
Posted in Toys by ToyMaster
Top Trumps Card Game – World Football Stars Gold Edition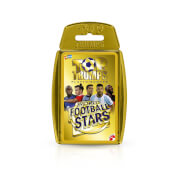 "Top Trumps – World Football Stars is the perfect game for any true football fan. Packaged in an extra special gold coloured travel case, and featuring foil detail on every card, this is an awesome Top Trumps pack. Challenge your friends to a game packed with figures and trivia about 30 of the best footballers in the world! Including goals, caps and trophies categories, as well as a bite sized file on every player, this pack has enough information to keep you entertained for weeks. For football fanatics 3 and over."
EAN: 5036905032155
Posted in Toys by ToyMaster
Top Trumps Card Game – Fast & Furious Edition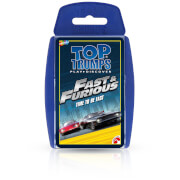 Top Trumps hits pole position with this special Fast and Furious edition of the best-selling card game. It's the game you know and love but featuring hi-octane cars from the smash-hit films. Time to be fast with Fast and Furious Top Trumps! A great game for ages four years and up.
EAN: 5036905001496
Search
Recent Posts
Get Social With Us!
Categories
Pages
Toy Retailers
Popular Tags
Toy Archive