Browsing all articles from August, 2018
Posted in Toys by ToyMaster
Esdevium You've Got Crabs Game
| Retailer | Price | Discount Code? | P&P | |
| --- | --- | --- | --- | --- |
| | £24.99 | Yes | | |
| | £24.99 | No | £3.50 | |
You've Got Crabs is a team-based party game focused on passing secret signals to your teammates without getting caught by the other players.
EAN: 866795000331
Posted in Lego by ToyMaster
LEGO Super-Heroes Batman: App-Controlled Batmobile (76112)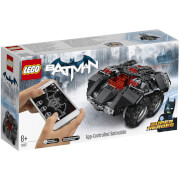 | Retailer | Price | Discount Code? | P&P | |
| --- | --- | --- | --- | --- |
| | £72.00 | No | Free | |
| | £89.99 | Yes | | |
| | £89.99 | No | Free | |
| | £89.99 | No | Free | |
"Join the Dark Knight against the Gotham Rogues with the LEGO DC Super Heroes App-Controlled Batmobile – 76112. This incredible Batmobile uses two motors that are powered by a Bluetooth-controlled battery hub. A simple press on the Batmobile roof will turn it on or off and you can then control the vehicle using an exclusive, LEGO app! The villains will never see you coming! With a brand-new Batman LEGO minifigure, weapons and LEGO elements, this set is an adventure for everyone. Open the minifigure cockpit, rev up the four-wheel drive and take down the bad guys with the two Bat-blasters. Indoor use only. Batteries not included. A brilliant, 321 piece set for superheroes 8 and over."
EAN: 5702016109016
Posted in Toys by ToyMaster
Mini Stretch Fetch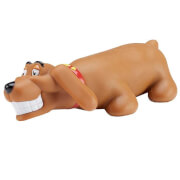 | Retailer | Price | Discount Code? | P&P | |
| --- | --- | --- | --- | --- |
| | £8.99 | Yes | | |
| | £11.00 | No | £2.99 | |
"Fetch Armstrong is one stretchy canine! Just like his famous owner, Fetch can stretch! Just grab hold and pull his body and legs to over five times his original size. Grab two paws each with a friend for a Fetch Armstrong tug-of-war. Don't worry though, as Fetch retracts back to his normal size and shape when you release. A great gift for ages five and up."
EAN: 5029736064549
Posted in Toys by ToyMaster
Posted in Toys by ToyMaster
Super Wings Transforming Paul's Cruiser
"Serve and protect with your Super Wings Deluxe Transforming Paul figure. The Super Wings are the super cute gang of airborne adventurers who deliver packages to kids around the world. Paul is a police officer plane, who guards the airport at night. Make sure the other Super Wings obey the law as you go on patrol in Paul's Cruiser. Your mini figure rides in the four-wheeled truck, which you can transform into a remarkable robot for 2 in 1 play. Build up your action-packed playtime with other Super Wings Deluxe Transforming Vehicles like Jett and Donnie, as you imagine endless fun-filled adventures with your flying friends. Perfect for law-abiding adventurers aged 3 and up."
EAN: 6911400363593
Posted in Toys by ToyMaster
Fingerlings Baby Unicorn – Gigi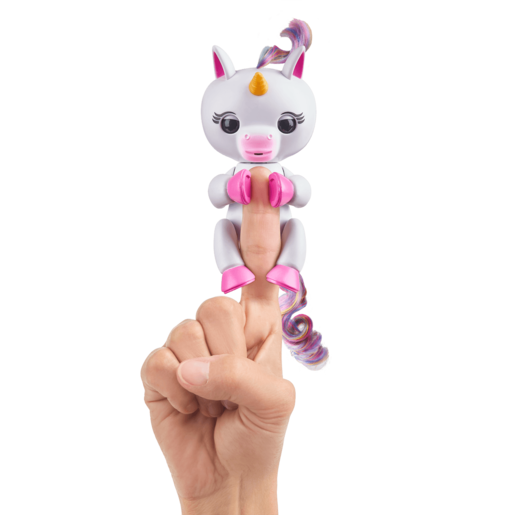 "Friendship is right at your fingertips with the Unicorn Fingerlings! Your Unicorn Fingerling knows when it's being touched, talked to, and even hung upside down! What's more, it has over 40 realistic animations so you will know exactly how your new pet feels. Pet, swing or kiss to hear your Unicorn squeal with delight! You'll just love its realistic sounds, cute blinking eyes and head turns. With loads of reactions to discover, this Unicorn is a magical addition to the Fingerling family! Please note: 4 x LR44 batteries are included. "
EAN: 771171137085
Posted in Hot Wheels by ToyMaster
Hot Wheels DRX Stingray Racing Drone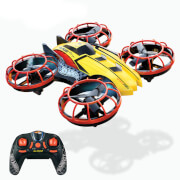 | Retailer | Price | Discount Code? | P&P | |
| --- | --- | --- | --- | --- |
| | £59.99 | Yes | | |
| | £69.99 | No | £3.95 | |
The Stingray is a super-fast racing drone thats easy to control and fast to learn, Perform epic 360 degree stunts and show off your skill by mastering the altitude sensor control and smart directional control technology; With auto hover, one touch start and stop and headless mode, the Stingray comes with crash proof safety guards, LED Lights and 3 speed settings. Altitude sensor control. 3 speed settings. Crash proof safety guards. Smart directional control technology. One touch start and stop, auto hover. Size H14, W15, L5.3cm. Batteries required: 4 x AAA (not included) . For ages 8 years and over. WARNING(S): Not suitable for children under 3 years old. Only for domestic use. To be used under the direct supervision of an adult.
EAN: 5060158854523
Posted in Toys by ToyMaster
Edible Anus
| Retailer | Price | Discount Code? | P&P | |
| --- | --- | --- | --- | --- |
| | £7.00 | Yes | | |
Moulded from one of the finest backsides our chocolatiers could track down, this pack of pure milk chocolate Edible Anuses (or is it anusi-) includes six treats that look just like puckered poopers. Each one looks just as you'd imagine it would, with a tightly clenched sphincter sitting at the base of the anal cleft, with every stressed contour recreated in all of its glory from the finest milk chocolate. It's guaranteed to give any meal a very memorable ending, no matter who is sitting around the table.
EAN: 610585287910
Posted in Toys by ToyMaster
Posted in Playmobil by ToyMaster
Search
Recent Posts
Get Social With Us!
Categories
Pages
Toy Retailers
Popular Tags
Toy Archive