Browsing all articles from July, 2018
Posted in Toys by ToyMaster
Fisher-Price Thomas & Friends – TrackMaster Helpful Harvey Train Engine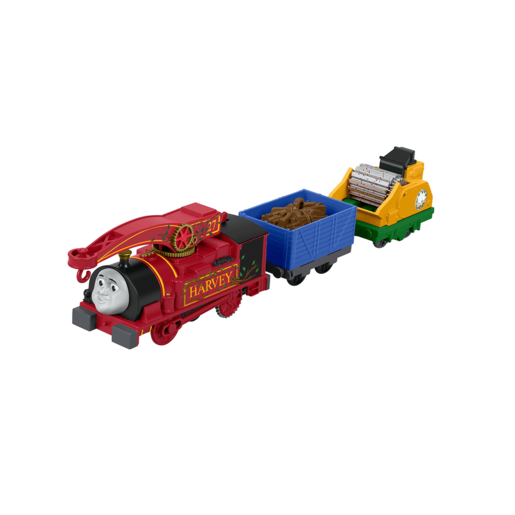 "TrackMaster Motorized Trains from Fisher-Price take Thomas & Friends to greater speeds, taller heights, and bigger adventures! On the TV show, after a storm strikes Sodor, Harvey is excited to help by using his crane to clear broken trees off the tracks. For even more fun-filled play, his wood chipper spins as he moves forward, his crane rotates, and he includes removable cargo! A great gift for kids aged three and up. Please note: 2 x AAA batteries are required (not included)."
EAN: 887961538687
Posted in Playmobil by ToyMaster
Posted in Toys by ToyMaster
Disney Pixar Incredibles 2 Gear Set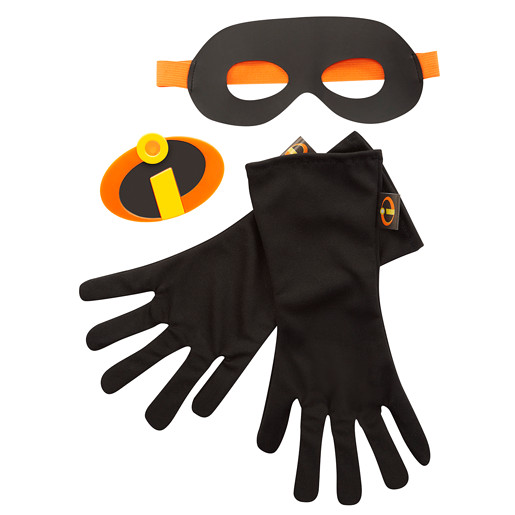 "Everybody's favourite superfamily is back! Join in the adventure and fun of Disney Pixar's Incredibles 2 with this amazing Gear Set. With the included mask, gloves and chest emblem, you can choose to play as any of The Incredibles. For added fun, the chest emblem lights up! Perfect for any night time or under-ground adventures that the Incredibles could end up on. What are you waiting for? It's time to suit up! For incredible imaginations 4 and over."
EAN: 39897749419
Posted in Hot Wheels by ToyMaster
Hot Wheels Basic Car Pack (Pack Of 20)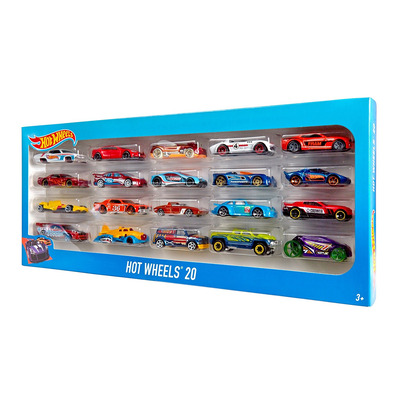 It's 20 times the Hot Wheels fun with 20 vehicles in one incredible pack! Collectors and car enthusiasts alike look upon these 1:64 scale die-cast vehicles with fondness and reverence, and kids will love joining the revved-up fun as well. The set includes old and new models with classic decos and hot designs. The 20-car gift packs (sold separately) include racecars, classic cars, and unique vehicles like dune buggies, hot rods, Hot Wheels originals, and more.
EAN: 27084257373
Posted in Playmobil by ToyMaster
Playmobil Fairies Floating Enchanted Fairy Ship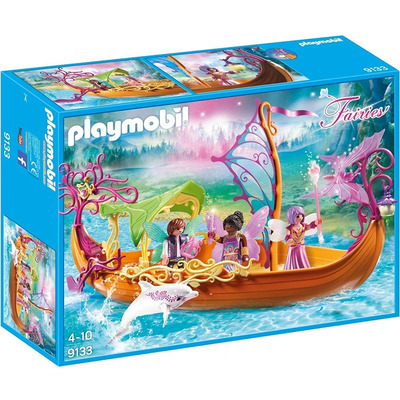 The Playmobil Fairies Enchanted Fairy Ship floats on water as it carries three fairies to their destination. The six foot clamps allow the figures to stay on the deck securely. The rudder moves to guide the ship through the water. The lantern at the front of the ship glows in the dark as the buoyant dolphin swims alongside. Includes three Playmobil figures and accessories.
EAN: 4008789091338
Posted in Toys by ToyMaster
Diono Waterproof Ultra Mat Seat Protector-Black
The Ultra Mat completely protects your car upholstery against scratches and dents from a car seat whether it?s rear-facing or forward-facing with partitioned squares of high density foam. The Penta Lock technology has 5 carefully constructed layers for the ultimate protection. The high density foam core and Dura Base layer distribute the car seat weight and prevent indentations in the upholstery. A handy tab slips between the seat base and back to keep the mat in position and the Flex Gip backing contours to the shape of the car to ensure a secure fit and prevent slipping. The durable, tightly woven and coated surface resists dirt and liquids to help keep the mat clean whilst rubber panels ensure the car seat sits firmly on the mat and prevent wear and tear caused by pressure points. Suitable for use with rear-facing or forward-facing seats, as well as infant carriers and booster seats, Ultra Mat is compatible with isofix or seatbelt installation. With handy front organiser pockets to store travel essentials, it really is the ultimate undermat to protect your vehicles interior. Features: Foam panels to prevent damage to upholstery Grip surfaces top and bottom to prevent slipping Double layer tear resistant fabrics Ideal for leather seats Protects the cars interior Organiser pockets
EAN: 677726402427
Posted in Toys by ToyMaster
Papo Medieval Era: Weapon Master Castle – 2 Medium Walls (Set 5)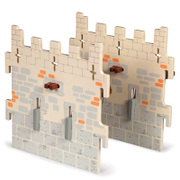 | Retailer | Price | Discount Code? | P&P | |
| --- | --- | --- | --- | --- |
| | £12.95 | No | | |
| | £12.95 | Yes | | |
This set of two medium walls can be used both for the Weapon Master Castle (60002) and for the Knight Castle (60004).
EAN: 3465000600242
Posted in Toys by ToyMaster
Papo Medieval Era: Weapon Master Castle – 1 Large Tower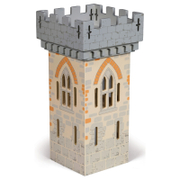 | Retailer | Price | Discount Code? | P&P | |
| --- | --- | --- | --- | --- |
| | £14.95 | No | | |
| | £14.95 | Yes | | |
The PAPO knights have a castle! Playability has always been central to PAPO designs. You can populate this castle with your figures and take a journey back in time to the days of the mediaeval knights. The different pieces can easily be assembled as they just slot together. The drawbridge opens and closes, while a rampart walk enables the lookouts to keep watch for any enemy assault. Delivered with flags and crests, this castle can also be extended using extension sets available as accessories. Dimensions: (l) 58 cm x (h) 30,5 cm x (p) 40,5 cm
EAN: 3465000600204
Posted in Toys by ToyMaster
Top Trumps Card Game – Emotis Edition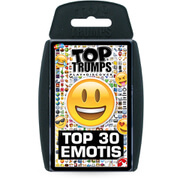 | Retailer | Price | Discount Code? | P&P | |
| --- | --- | --- | --- | --- |
| | £3.99 | Yes | | |
| | £4.49 | No | | |
| | £5.00 | No | £3.99 | |
Find out what the ultimate Emoti is in this Emoji Top Trumps Card Pack. Each Emotis rated on a range of attributes and a final 'Top Trumps' rating. Choose wisely and claim your opponent's cards. Emoti Top Trumps is ideal for ages three and up.
EAN: 5036905027311
Posted in Toys by ToyMaster
Geomag Mechanics Construction Set – 86 Pieces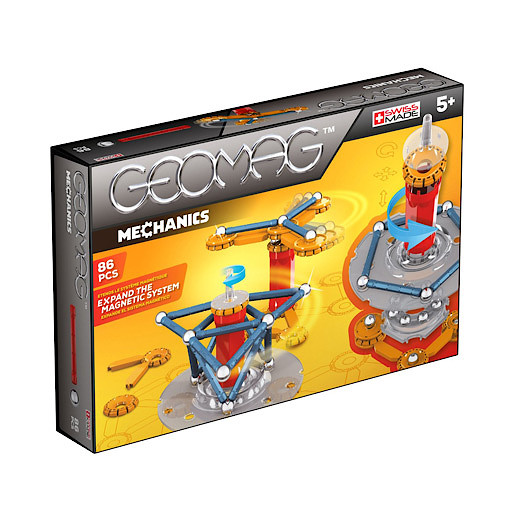 "Geomag Mechanics is an all-new way to create and build. Build unique and eye-catching shapes with the magnetic pieces in this construction set. After a bit of practice, you'll be creating complex structures with ease! This line contains 86 pieces to make spinning tops and other dynamic constructs. Explore the magic of magnetism and impress your friends with incredible tricks and optical effects. This building set is for ages five and up."
EAN: 871772007210
Search
Recent Posts
Get Social With Us!
Categories
Pages
Toy Retailers
Popular Tags
Toy Archive