Browsing all articles from July, 2018
Posted in Toys by ToyMaster
Fisher-Price Thomas & Friends TrackMaster Helpful Harvey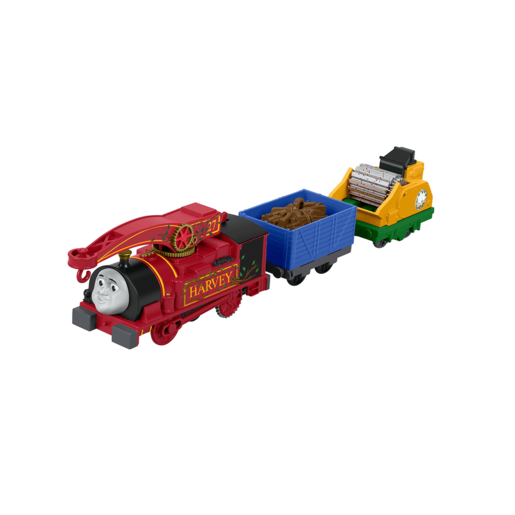 ​TrackMaster motorized toy trains take Thomas & Friends characters to greater speeds, taller heights and bigger adventures! on the TV show, after a storm strikes Sodor, Harvey is excited to help by using his crane to clear broken trees off the tracks. now children can relive these memorable moments, or create new ones. for even more fun-filled play, his wood chipper spins as he moves forward, his crane rotates, and he includes removable cargo! flip the switch to see Harvey race along on exciting, motorised journeys as he pulls his two cargo cars!
EAN: 887961538687
Posted in Toys by ToyMaster
Orchard Toys Fairy Snakes & Ladders Game
This game is most suitable for children aged 5 to 9 years old Two fairy themed board games in one! Race to the enchanted treehouse as you play Fairy Snakes & Ladders! For the next game, turn over the board and gather counters in the magical game of Ludo!
EAN: 5011863102621
Posted in Playmobil by ToyMaster
Playmobil 1.2.3 Rescue Ambulance (9122)
"Save the day with this Playmobil 1.2.3 Rescue Ambulance! This ambulance has working doors that open and close, so patients can be loaded into the vehicle through the door. At the front of the ambulance, there is space for a Playmobil 1.2.3 figure to sit as the driver. This playset comes with two Playmobil 1.2.3 figures (one doctor and one child) and a medical kit. Sit the doctor in the drivers seat through the opening in the roof and drive off on adventures! For 18 months and over."
EAN: 4008789091222
Posted in Toys by ToyMaster
Disney Pixar Incredibles 2 Gear Set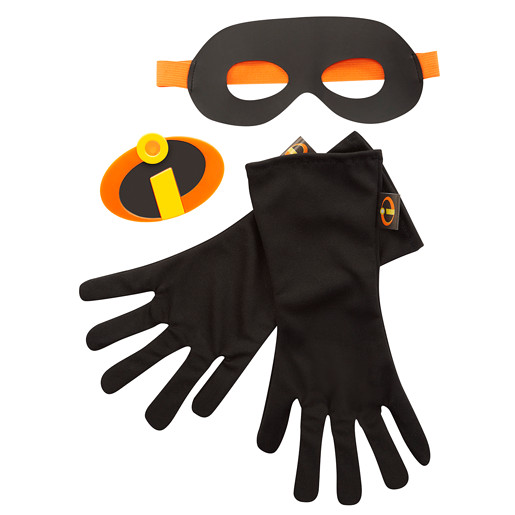 "Everybody's favourite superfamily is back! Join in the adventure and fun of Disney Pixar's Incredibles 2 with this amazing Gear Set. With the included mask, gloves and chest emblem, you can choose to play as any of The Incredibles. For added fun, the chest emblem lights up! Perfect for any night time or under-ground adventures that the Incredibles could end up on. What are you waiting for? It's time to suit up! For incredible imaginations 4 and over."
EAN: 39897749419
Posted in Toys by ToyMaster
Skip Hop Bandana Buddies Unicorn
" Little ones will find a new naptime pal in the Skip Hop Bandana Buddies Activity Toy Unicorn.This dreamy unicorn toy is silky soft and comes with a magical horn and tail in shimmering pastel shades.Sheâ??s also got lots of great features for developing tots, including mirrors, chimes, rattles and squeakers.Clip Unicorn to a car seat or pushchair and she can come with you on your adventures.The Skip Hop Bandana Buddies Activity Toy Unicorn is a lovely gift for new arrivals. "
EAN: 816523024870
Posted in Toys by ToyMaster
Papo Medieval Era: Saint Louis and His Horse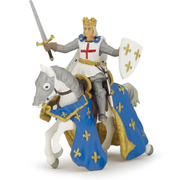 This Toy Saint Louis and His Horse is one of the top quality products from the Papo range of knights. All these knights are dream models for every young person who can be enthused by history. All Papo products are made to the highest standards, are in compliance with relevant safety regulations and are CE tested and approved.
EAN: 3465000398415
Posted in Hot Wheels by ToyMaster
Hot Wheels 20 Car Set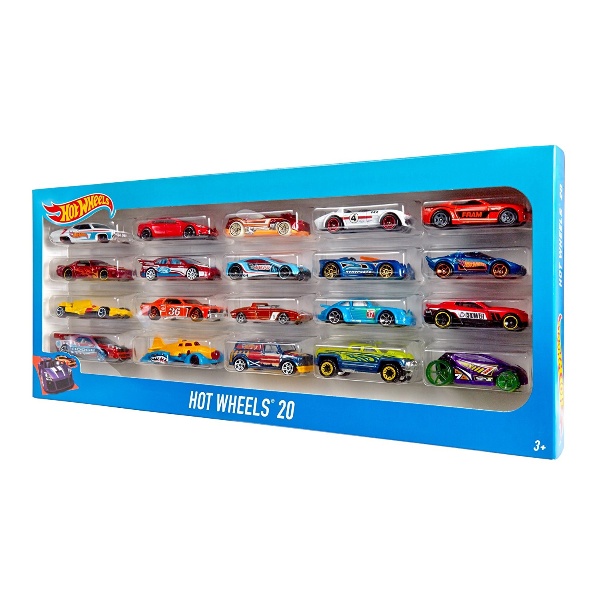 Reward your child-or your inner child-with the Hot Wheels 20 Car Set!This pack is trunkloads of fun with 20 Hot Wheels vehicles included. Collectors and car enthusiasts admire these amazing 1:64 scale vehicles with fondness and reverence and Kids will love to play with them with their track sets or just to enjoy push around play.These cars feature classic decos and hot designs. With 20 cars, it's 20 times the fun. Jump start your collection today! The Hot Wheels Basic Car 20 Pack is suitable for children aged 3 years of age.
EAN: 27084257373
Posted in Playmobil by ToyMaster
Playmobil Floating Enchanted Fairy Ship (9133)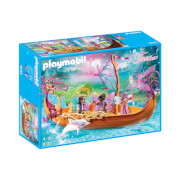 The ship floats and can be equipped with an underwater motor (item no. 7350). The beautiful dolphin also floats. The flower lanterns light up in the dark and you can wear the pendant with a big heart-shaped gem on a chain or bracelet (neither of which are included). Features: The ship floats and can be equipped with an underwater motor (item no. 7350) (CANNOT be combined with the RC underwater motor item no. 5536).– There are a total of six foot clamps on the deck to secure the figures. The main body of the flower lanterns is made from luminous plastic. The pendant (with large heart-shaped gem) has a large eyelet and it is for the child to wear it on a neck chain or bracelet during play (both NOT included!). The dolphin floats and can stand upright on the moving flipper. The bottom jaw opens and the front flippers rotate.
EAN: 4008789091338
Posted in Toys by ToyMaster
Diono Waterproof Ultra Mat Seat Protector-Black
The Ultra Mat completely protects your car upholstery against scratches and dents from a car seat whether it?s rear-facing or forward-facing with partitioned squares of high density foam. The Penta Lock technology has 5 carefully constructed layers for the ultimate protection. The high density foam core and Dura Base layer distribute the car seat weight and prevent indentations in the upholstery. A handy tab slips between the seat base and back to keep the mat in position and the Flex Gip backing contours to the shape of the car to ensure a secure fit and prevent slipping. The durable, tightly woven and coated surface resists dirt and liquids to help keep the mat clean whilst rubber panels ensure the car seat sits firmly on the mat and prevent wear and tear caused by pressure points. Suitable for use with rear-facing or forward-facing seats, as well as infant carriers and booster seats, Ultra Mat is compatible with isofix or seatbelt installation. With handy front organiser pockets to store travel essentials, it really is the ultimate undermat to protect your vehicles interior. Features: Foam panels to prevent damage to upholstery Grip surfaces top and bottom to prevent slipping Double layer tear resistant fabrics Ideal for leather seats Protects the cars interior Organiser pockets
EAN: 677726402427
Posted in Toys by ToyMaster
Search
Recent Posts
Get Social With Us!
Categories
Pages
Toy Retailers
Popular Tags
Toy Archive