Browsing all articles from March, 2018
Posted in Nerf by ToyMaster
Marvel Avengers Infinity War Nerf Iron Man Assembler Gear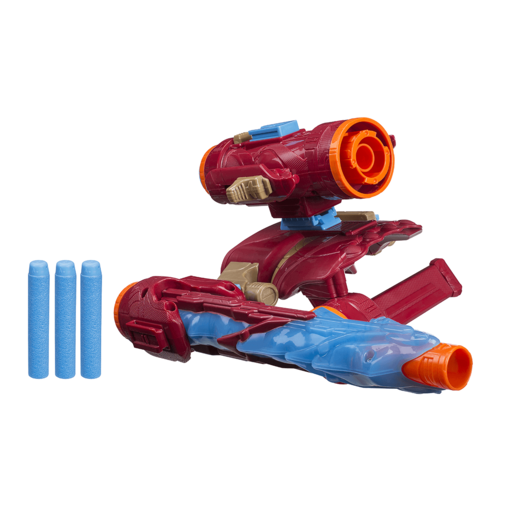 "Build and blast your way to victory with the Iron Man Assembler Gear set. No one makes armour quite like Tony Stark does, and it's hard to beat Iron Man when it comes to all-action superheroes. Inspired by the Avengers: Infinity War movie, now he brings his weaponry to your very own battles. With a gauntlet and two connectors included, you can put your blaster together in lots of different combinations. And with other Assembler Gear sets like the Hulk and Captain America ones, there are over 100 different possibilities. Build your ultimate weapon, then unleash the fury of your darts on the bad guys! Awesome for avenging assemblers aged 5 and up. Includes: Gauntlet 2 connectors 3 darts Instructions "
EAN: 5010993454136
Posted in Toys by ToyMaster
Baby Alive Sweet Spoonfuls Baby – Blonde Hair Doll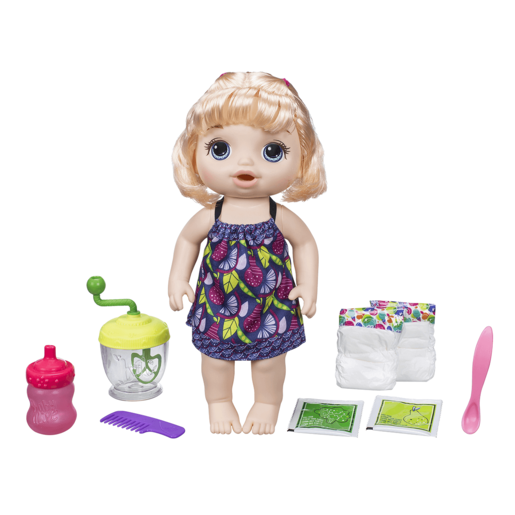 "Give Baby Alive a helping hand with the Sweet Spoonfuls Baby Blonde Hair Doll.All good mummies and daddies make sure their little ones getting enough nice food. With this great set you can mix it up yourself before spoon feeding Baby Alive.Add some powdered doll food and water to your blender, then use the handle to mix it all together. Feed Baby Alive when her meal's ready, then give her a nice bottle afterwards.There are two nappies included for when it's time for a change. Plus you get a comb to keep your doll's blonde hair looking as lovely as her cute dress.Ideal for the sweetest spoon feeders aged 3 and up.Includes:DollRemovable outfitBlender2 packets of powdered doll foodSpoonBottle2 nappiesCombInstructions"
EAN: 5010993461141
Posted in Toys by ToyMaster
Marvel Infinity War Titan Hero Power FX Iron Man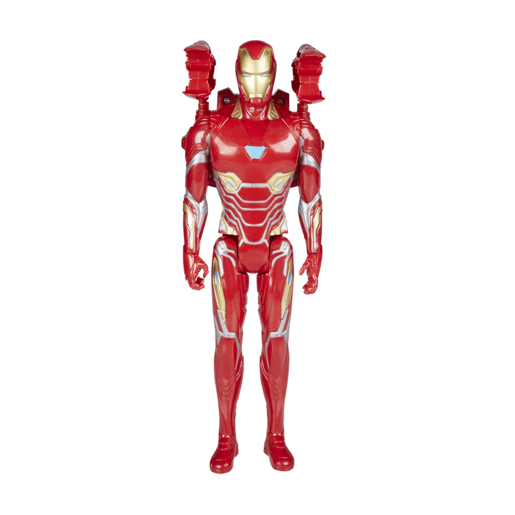 "Things are about to get really interesting with the Titan Hero Power FX Iron Man figure. Tony Stark is a genius when it comes to technology, and he combines his brains with the powerful brawn of his Iron Man suit to help save the day. In the Avengers: Infinity War movie, Iron Man needs to help his friends collect all of the Infinity Stones to defeat Thanos and his evil plan. As your 30cm action figure, Iron Man's fully poseable and packed with detail and great features. He comes with an amazing Titan Hero Power FX pack, which brings your battles to life. The pack activates sounds and phrases and even combines with other compatible Titan Hero Series figures. Ideal for iron-willed Avengers aged 4 and up. Please note: requires 2 x AA batteries, demo batteries included."
EAN: 5010993460205
Posted in Toys by ToyMaster
Bears vs. Babies Game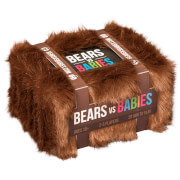 In Bears vs Babies, you build magnificent, glorious Monsters to eat despicable, horrible babies. The player to eat the most babies wins! Stitch together a Handsome Salmon armed with knives and burritos, or a Pomeranian of Light and Wonder in business attire who can run at the speed of light. Give your creation limbs, weapons, and special hats to help prepare them for the inevitable infant onslaught. In this highly strategic party game, outbuild the babies and other players to win!
EAN: 866795000300
Posted in Toys by ToyMaster
Transformers The Last Knight: Premier Edition Deception Beserker Action Figure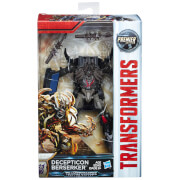 The explosive Transformers saga continues with Transformers: The Last Knight, where powerful forces rewrite legend. Against Autobot heroes and human allies, new evil rises in an epic struggle with the fate of Earth hanging in the balance. Join the action with this Transformers: The Last Knight Premier Edition Deluxe Decepticon Berserker figure, and imagine answering the call of destiny. Premier Edition Deluxe Lineup This Premier Edition Deluxe Transformers lineup showcases iconic characters from Transformers: The Last Knight. Deluxe figures stand at a 5.5-inch-scale with movie-inspired detail, packaging, and weapon accessories that make them perfect for Transformers fans and collectors. Awesome Features and Accessories Whether he is in robot mode or SUV mode, Decepticon Berserker is the ultimate demolisher against anything that stands in his path. Imagine gearing up for fast-paced action with the powerful destroyer. Convert this Decepticon Berserker figure from robot to SUV mode in 17 steps. This Premier Edition Deluxe figure can be positioned in exciting, battle-action poses and features 2 awesome weapon accessories. Raging Decepticon Destroyer Decepticon Berserker is all about one thing: destruction. His raging penchant for violence is too intense, even for the ruthless Decepticons. Decepticon Berserker will tear everything to pieces and leave nothing intact. His reckless tendencies are impossible to contain, making him a dangerous force few dare to mess with. Features: Classic Conversion – This Premier Edition Deluxe Decepticon Berserker figure converts in 17 steps 2 Epic Modes – Figure converts between robot and SUV modes Movie-Inspired Detail Figure features detail inspired by the Transformers: The Last Knight movie 2 Weapon Accessories – 2 accessories inspired by the weapons of Decepticon Berserker in the movie
EAN: 5010993372263
Posted in Toys by ToyMaster
Top Trumps Card Game – Wonders of the World Edition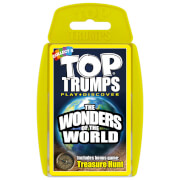 From grand canyons to wild waterfalls, we've scoured the globe to bring you Wonders of the World Top Trumps! Thirty of the most breathtaking and awe-inspiring sights that Planet Earth has to offer, including the world's most dangerous volcano (hot stuff), a gigantic South American glacier (pretty cool), and the only living thing visible from space (clue: it's not a sumo wrestler). This pack also features our Treasure Hunt bonus game – answer the questions on the cards and decipher the code to unlock some cool prizes online. Do you know the name of the world's highest mountain? We do, we climbed it and left a few packs of Top Trumps at the top for the next adventurers to find. How about its hottest desert? We slapped on the suncream and spent a few weeks there, just to make sure. The best place to spot the Northern Lights? We can now reveal that it's not Blackpool. How far to the moon? Our supersonic tape measure came in handy for that one. The world's a pretty awesome place, so what are you waiting for – grab this pack now and start wowing your mates with your mind-blowing Top Trumps knowledge. Features: Entertaining educational card game loved for bringing your favourite Wonders of the World to life Play Top Trumps anytime, anywhere, with as many people as you like Find out height of Mount Everest, the flight time from London to the Great Barrier Reef and the temperature in the Grand Canyon in this edition of Top Trumps – Wonders of the World Easy-to-carry plastic case means there are no limits on gameplay Prepare to outsmart your opponents, discover new and exciting facts and duel your way to becoming the Top Trump Suitable Age: 6+ Number of Players: 2+
EAN: 5036905007412
Posted in Lego by ToyMaster
LEGO Iconic Boys Storage Head – Small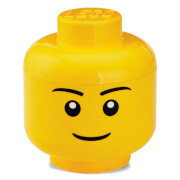 The LEGO Storage Head S Boy is an enlargement of the head of the iconic LEGO minifigure. It can be used for storing LEGO bricks, other toys or even fruit. The Iconic Storage Head S stacks perfectly on to LEGO Storage Bricks 1, 2, 4 and 8. The Iconic Storage Head S is also available in a classic Girl version. Features: Dimensions: ø 160 x 193 mm / ø 6.3 x 7.6 in Volume: 2.0L Material: Polypropylene (PP) BPA and Phthalate free. No PVC used.
EAN: 5711938030193
Posted in Toys by ToyMaster
BRIO World Railway Starter Set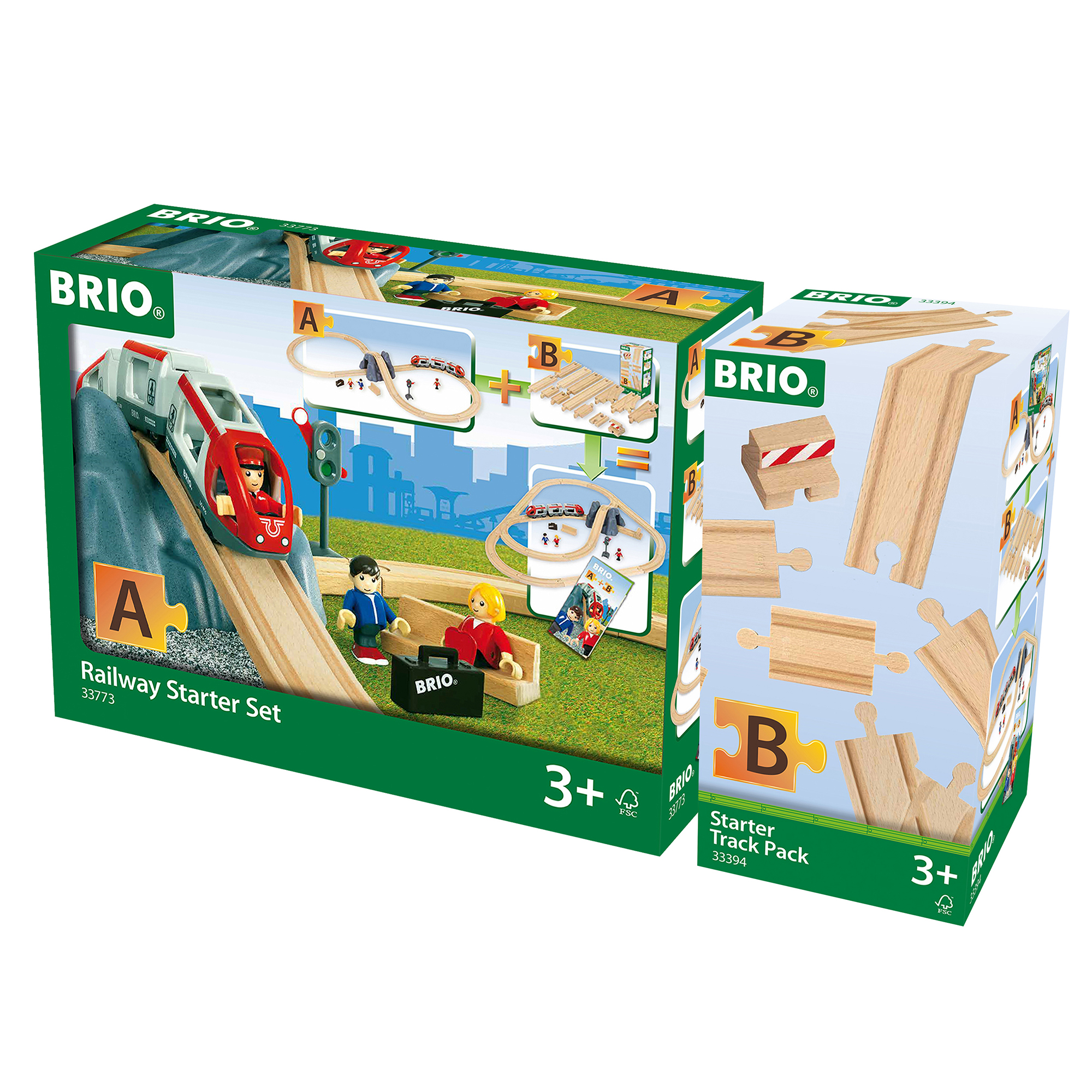 This BRIO World Railway Starter Set is an ideal jumping on point for a budding train enthusiast! Build this classic figure of eight with large rock tunnel/bridge. Push the travel engine along the tracks through the tunnel or over it. Use the stop and go signal to stop the train and let passengers on board. If you want to extend your track layout we recommend Track Pack B specially designed for use with this set. It will add a number of fun track layouts for the travel train to go along.This great set includes 3x Figures, 1x Signal, 1x Suitcase, 12x Curves, 2x Straights, 2x Slopes, 1x Bridge/Tunnel, 1x Bench, 2x Engines, 1x Carriage. Track layout measures 100 x 45cm.It is suitable for ages 3 years and up.Each set is fully compatible with other Brio sets, tracks and trains. Brio products are made from very high quality plastic and Beech wood from sustainable sources. The Trains, Wagons, Carriages, and Road Vehicles all feature the classic Brio magnetic couplings allowing for easy connection to each other.
EAN: 7312350337730
Posted in Toys by ToyMaster
Joie Multiply Highchair-Petite City (New)
Highchair meets table – Mix it up from a maxed out highchair to a mini table with every mealtime milestone in between One relaxing diner – Easy glide tilt adjusts to 3 recline angles and to total comfort for baby and beyond Up, down, all around – Height adjusts to fit quickly growing and developing little ones and to fit varying table and island heights with a total of 5 height adjustments. Features: Begins as a reclining or traditional highchair, then converts to a booster seat, youth chair, and toddlerplay table 5 height adjustments 3 position seat recline Removable, wipeable seat pad Cosy and washable infant insert Compact, slim fold Stands when folded Unique tray storage on back of legs Removable, 6 position, one hand adjustable tray Removable, dishwasher safe tray insert with dividers 3 position footrest 2 front wheels Storage drawers under seat slide out and release strapsto secure booster to chair Product Usage: 6 months to 15kg Dimensions: Open Size: l 82. 5cm x w 64. 8cm x h 107. 3cm Folded Size: l 35. 5cm x w 64. 8cm x h 106. 8cm Product Weight: 12. 2kg
EAN: 5056080600314
Posted in Toys by ToyMaster
Peppa Pig Vehicle – Campervan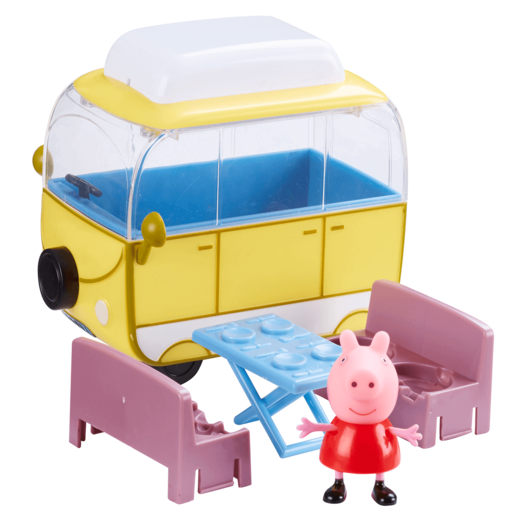 "Peppa Pig can't wait to go on holiday in her campervan. She's all set for a fun drive, so put Peppa in the driver's seat and roll her along. With free-wheeling wheels you can go anywhere! This Peppa Pig set's ideal for ages three and up. What's in the box? Peppa Pig figure campervan "
EAN: 5055704270797
Search
Recent Posts
Get Social With Us!
Categories
Pages
Toy Retailers
Popular Tags
Toy Archive