Browsing all articles from February, 2018
Posted in Toys by ToyMaster
Playmobil Dollhouse Baby Room with Cradle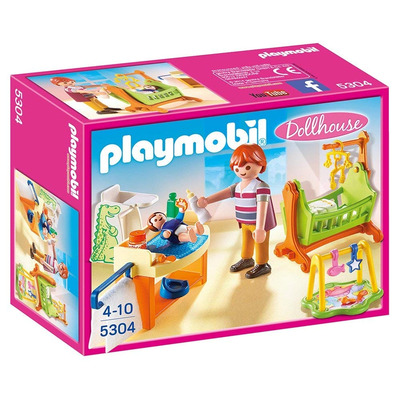 The Playmobil Baby Room with Cradle is the perfect setting for a new born baby. A busy day in the dollhouse could start off with mummy or daddy changing the youngest family member's nappy in the Baby Room with Cradle. Once the little one wakes up the nursery toys and play mat will keep the baby entertained, until feeding time.
EAN: 4008789053046
Posted in Toys by ToyMaster
Sylvanian Families Town Series Grand Department Store Gift Set
Open your very own department store with the Sylvanian Families Town Series Grand Department Store Gift Set. Make this very special set the centrepiece of your Sylvanian Families Town Series collection. The grand department set includes 4 lovely shops as well as Stella chocolate, Freya's older sister and one of the Town Girls. Enjoy and customise with other sets to create your very own department store for your Sylvanians.
EAN: 5054131060223
Posted in Toys by ToyMaster
Sylvanian Families Town Series Ride Along Tram Set
"All Sylvanian Families love to go on a Ride Along Tram. This elegant tram is red and gold, with intricate engravings, and includes a tram stop, benches, tickets and a map of the Town. A driver's hat is also included for The Maple Cat Father (sold separately), who is the driver. The wheels move and the doors open and close, letting customers on and off at their stops. The seats are detachable, so you can enjoy various seat arrangements. The cab and the ticket machine can be set on either side of the tram, or you can turn over the cab to use it as a ticket counter. You can also combine the Ride Along Tram with the Creamy Gelato Shop and serve ice-cream on the move! Yum! A great gift for ages three and up."
EAN: 5054131060070
Posted in Toys by ToyMaster
Stretch Armstrong Mini Stretch X-Ray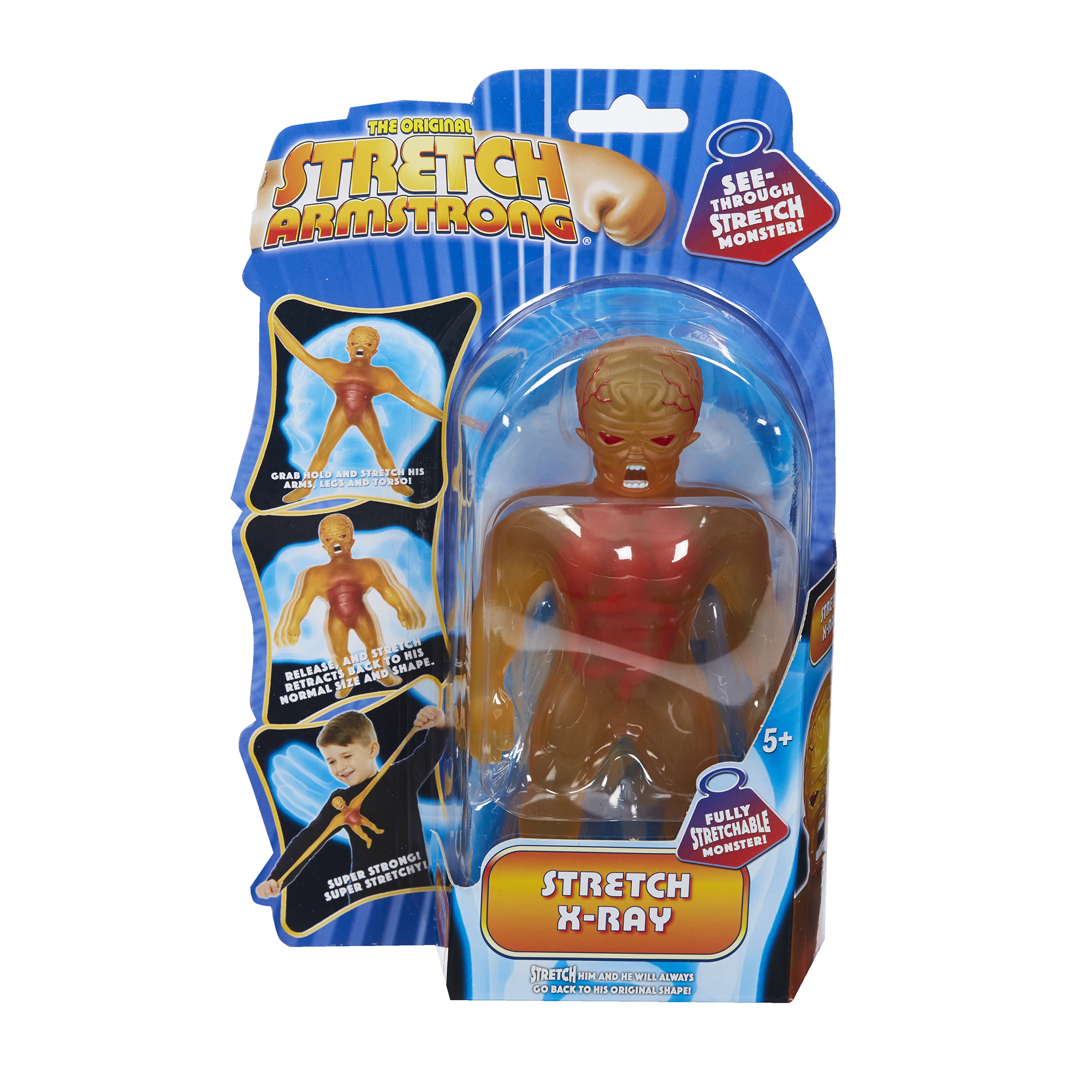 Take a trip back to 1976 with this amazing retro craze reimagined, Stretch Armstrong! Stretch X-Ray is back! The gooey, creepy, transparent baddie is the best. Pull him and stretch him and shudder at his scary insides. Release and Stretch X-Ray retracts back to his normal size and shape. You can also tie him in knots! Super Stretchy Retro Fun! The Stretch Armstrong range is suitable for children ages 5 years and above.
EAN: 5029736067212
Posted in Toys by ToyMaster
Sylvanian Families Designer Studio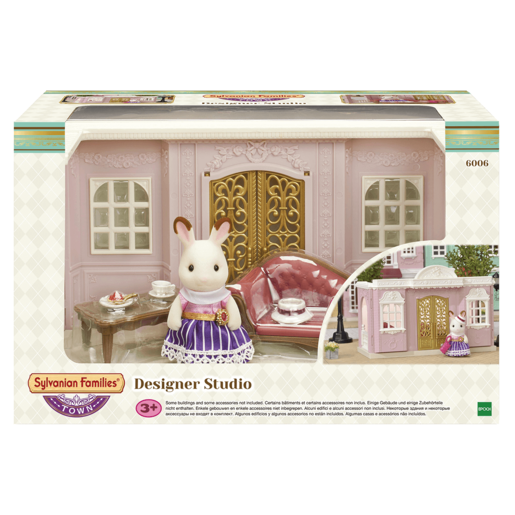 "The Designers Studio is a perfect starter set for the Sylvanian Families town Series. Stella Chocolate is the current 'it' fashion designer in town. All the girls want her to design their clothes! Lulu Golightly, the Silk cat older sister, and Laura Cakebread, the Toy Poodle older sister are best friends. Take a break and have some tea. The set includes a room, sofa, accessories, and Stella chocolate, who works as a fashion designer. A great gift for ages three and up."
EAN: 5054131060063
Posted in Toys by ToyMaster
Enchantimals Fruit Cart Doll Set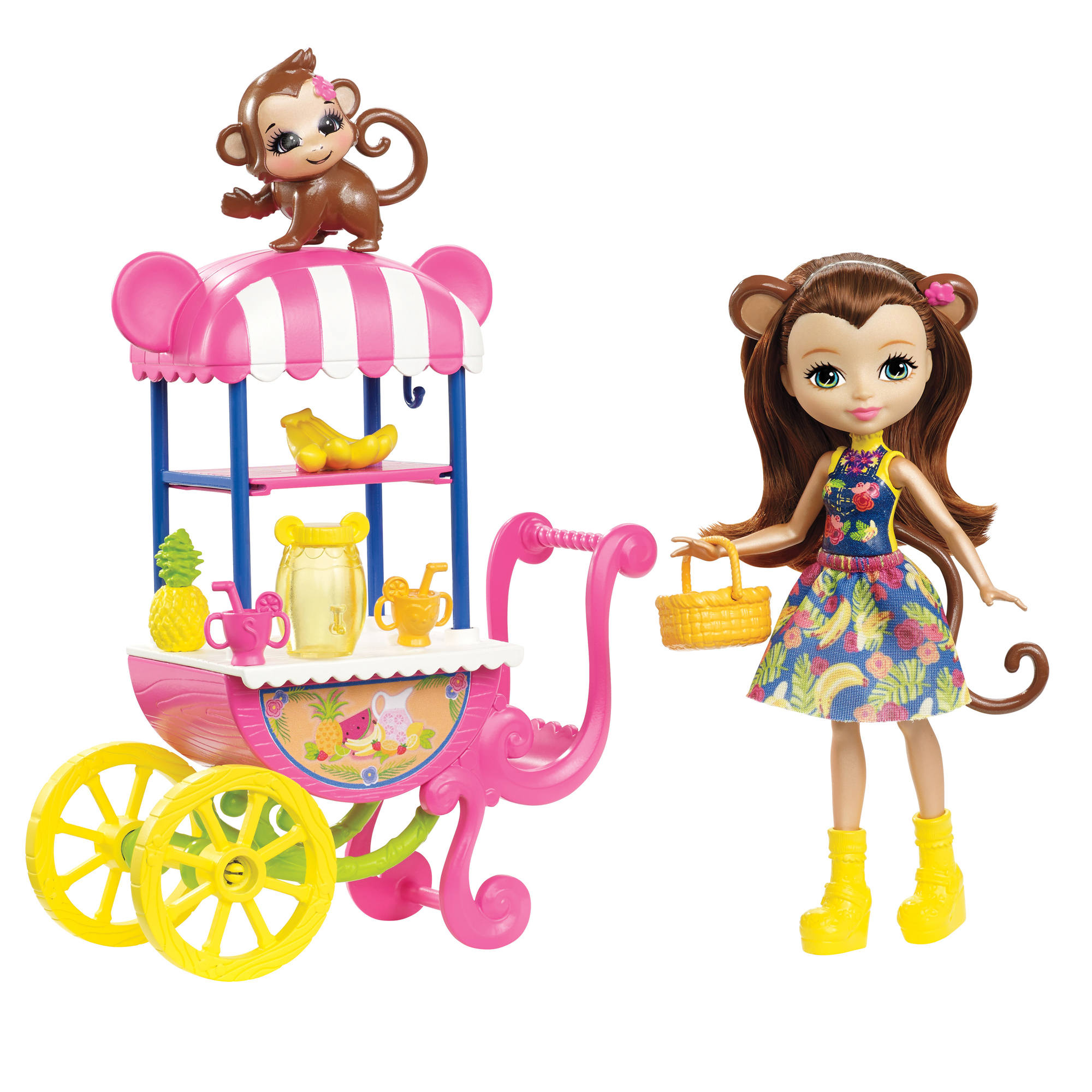 Let this Enchantimals play set enchant you – an exclusive Enchantimals Merit Monkey doll and Compass, her monkey friend, have a fruit cart with treats to feed their forest friends. It's ready to roll with two bright yellow wheels, a pink push handle, shelves and a hook to display the fruity treats. There are a bunch of bananas, a pineapple, a basket, a jug and two fruity drinks that look good enough to eat and drink! Merit Monkey doll is ready to serve up fun wearing a colourful look with floral print on the removable skirt and matching yellow boots. This lucky guardian of the forest looks magical with pretty brown hair, monkey ears and a curled tail. Her monkey friend Compass is just as cute with a curly tail of her own and a pink flower on her head. Kids will love recreating the wonder of nature and celebrating a world where Caring Is Our Everything.
EAN: 887961450323
Posted in Toys by ToyMaster
Speak Out Showdown
Speak Out Showdown is the electronic 'head to head' mouthpiece challenge game with ridiculous rambling and random interruptions. Players simultaneously try to get their teammates to correctly guess more correct phrases than their opponents, but the electronic interrupter unit's hand randomly determines when it's your turn to speak out and when it's not! One player from each team sits in front of the unit and tries to say different phrases while wearing a speech-inhibiting mouthpiece that keeps their lips open. Their teammates try to guess what they've said when the hand is flipped down in front of them, indicating that it's their turn to talk. The phrases on the cards utilize specific letter combinations that are hard to say without the ability to close their mouth. Cards are collected for correctly guessed phrases. The two players switch so that their partner gets turns saying phrases. After two rounds, the team at the end with the most cards, wins!Requires 3 x AA batteries (included).
EAN: 5010993456932
Posted in Toys by ToyMaster
PJ Masks Gekko-Mobile Vehicle with Gekko Figure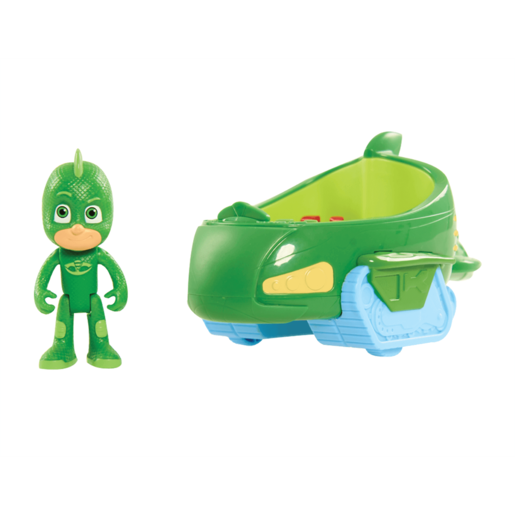 "Track down the criminals in the PJ Masks Gekko Mobile. It look just like Gekko's vehicle in the smash-hit TV series, PJ Masks. Put your Gekko figure in the driver's seat and take it for a spin! Also, there's enough room in the Gekko Mobile for all members of the PJ Masks gang. Time to save the city once more! A great gift for PJ Masks fans aged three and up."
EAN: 886144245787
Posted in Toys by ToyMaster
Hungry Hippos Game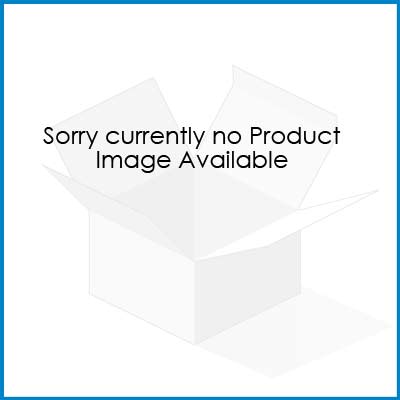 You'll have a chompin' good time with Hungry Hippo and his pals! Be ready to join in the feeding frenzy when you release all the marbles onto the game base, because all the hippos will be chomping and your hippo will need to move fast! If he chomps the golden marble, you win! Classic HUNGRY HUNGRY HIPPOS game has 4 hippo heads and bodies plus marbles for them to chomp! 20 marbles! One golden marble! Cleanup is a snap with the marble and hippo storage! Game base comes with 4 hippo heads, 4 hippo bodies, 4 marble launchers and guides, 20 plastic marbles, label sheet and instructions.
EAN: 5010994643133
Posted in Toys by ToyMaster
Search
Recent Posts
Get Social With Us!
Categories
Pages
Toy Retailers
Popular Tags
Toy Archive