Browsing all articles from January, 2018
Posted in Toys by ToyMaster
Sylvanian Families Fruit Wagon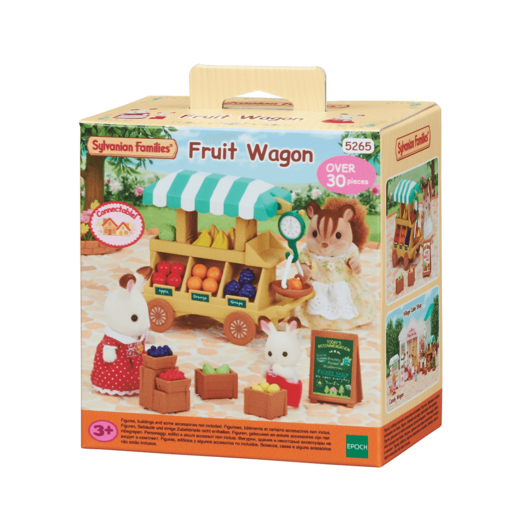 "The fruit off this Sylvanian Families Fruit Wagon is always freshly picked by paw! Write the day's recommendations on a sign and remember to unload the crates of fruit from the back of the wagon to set up your stall. With a rainbow of nine different fruits, the fruit wagon stocks only the freshest of produce and is the place to get your Sylvanias their five a day. Weigh purchases using the scales provided and write the recommendations of the day on the sign out front – don't forget to pop everything back in the boxes at the end of the day! A great gift for ages three and up."
EAN: 5054131052655
Posted in Lego by ToyMaster
Posted in Lego by ToyMaster
LEGO Architecture: Shanghai (21039)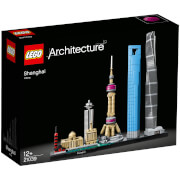 Capture the architectural essence of Shanghai with this magnificent LEGO set that brings together the iconic buildings of the city. Comprising faithful reproductions of the Chenghuang Miao Temple, Longhua Temple and Pagoda, Radisson Blu Hotel, Bund area, Oriental Pearl, World Financial Center and the Shanghai Tower, in an inspirational skyline setting. Each individual LEGO structure provides a unique and rewarding building experience with realistic colour and relative scale depiction. The Huangpu River is also represented in the tiled baseplate, adding an extra dimension and feel of authenticity to this wonderful model that focuses on the amazing architectural diversity of one of the world's most dynamic cities.
EAN: 5702016111880
Posted in Toys by ToyMaster
Super Wings Transforming Jerome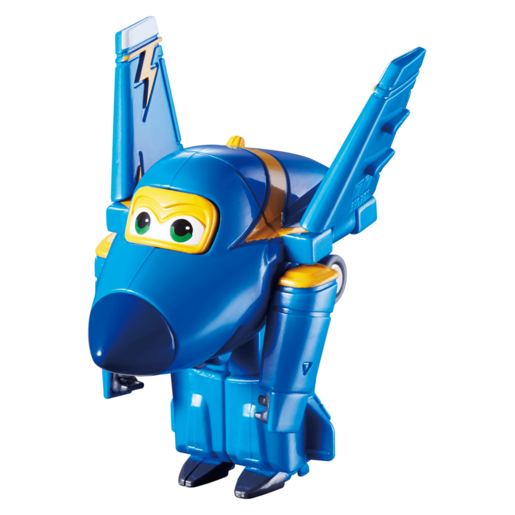 Time to transform and save the day with Super Wings! Jerome's a war plane who also happens to be good at dancing. This 13cm Super Wings figure is poseable and transforms from plane to robot mode and back again in 10 easy steps. Little ones will love mastering the transformations and re-enacting their favourite missions from the TV show. A great gift for ages three and up. Check out even more great toys in our preschool range
EAN: 6911400341270
Posted in Toys by ToyMaster
Super Wings Transforming Jett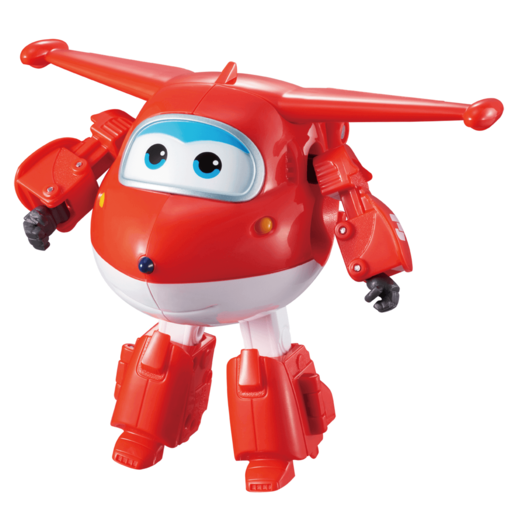 "I'm Jett. On time every time!" Jett is young, confident, and really fast on the hit preschool Super Wings show! He is positive, full of curiosity and never hesitates to try new things. He gets along with everyone at World Airport and he loves to travel and deliver packages to kids around the world. This toy plane rolls on real working wheels and transforms into a poseable robot in 10 easy steps. The challenge is fun for kids all ages. Watch as they master the transformation and re-enact their favourite missions from the popular preschool TV show — including when Jett flew into outer space to help bring Yun safely back to Earth! Or when Jett helped save the two red pandas flying on the kite through the Himalayas! — Or create their own new rescue adventures with their imagination! The Super Wings team is ready to take on any job – big or small – whether it involves navigating the rocky boulders of a volcano, delivering a tracker or helping to chase and capture a loose pack of pups, the Super Wings are always on patrol. With the help of Sky from the World Airport Tower, the team is always on the lookout for kids in need of help. As vehicles or robots, the team is always ready to transform and use teamwork on any mission to rescue, help and teach kids that there is a solution for everything. Together with his other Super Wings friends, Jett, is always ready to help new and old friends.
EAN: 6911400341256
Posted in Toys by ToyMaster
Paddington Bear My Name Is Paddington Talking Soft Toy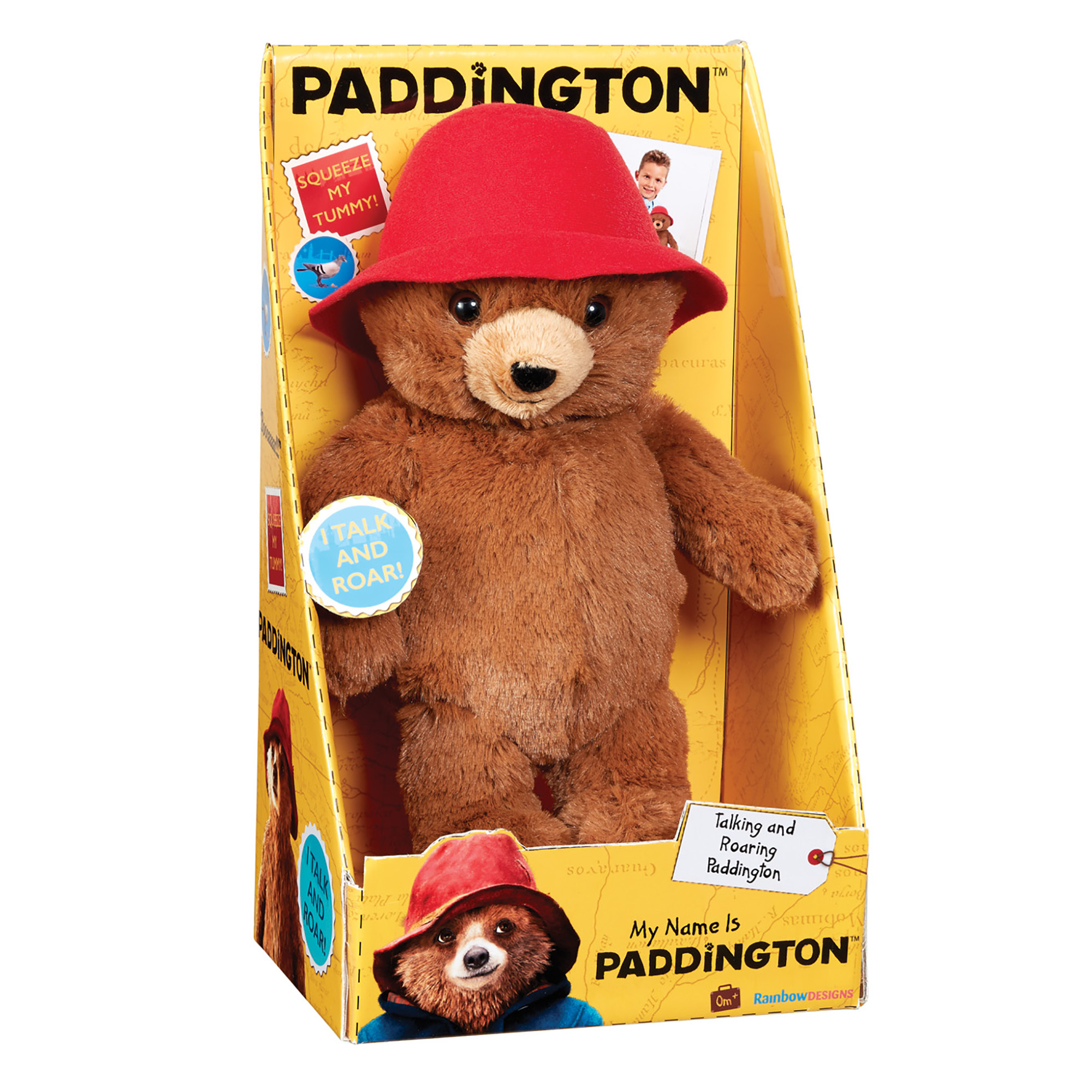 From the Movie Paddington Bear, this My Name is Paddington Bear soft toy is made from super soft plush and is wearing his signature red hat. Press Paddington Bear's tummy to hear him say "Hello my name is Paddington Bear" and "Roooaaar" just like he does in the movie! Paddington Bear is 21cm tall.Requires 3 x LR44 batteries (included).
EAN: 5014475013606
Posted in Toys by ToyMaster
Playmobil Family Fun Aquarium with Fillable Water Enclosure (9060)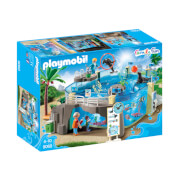 The Playmobil Family Fun Aquarium 9060 can be filled with water to ensure all the animals have enough space in which to swim. There is a viewing area with rotating platform and a cave to watch all the animals swimming under water. The performer is ready with her bucket of fish to show the crowds the seal performance with a ring to jump through and a ball to balance on their noses. The information board shows visitors the various feeding times, with a clock to show the current time with moving hands. Includes 3 Playmobil figures and lots of aquatic accessories.
EAN: 4008789090607
Posted in Toys by ToyMaster
Playmobil City Action 9372 Police Station Mega Set
Keep law and order in Playmobil City with the Playmobil City Action Police Station Mega Set! Run your very own police station with a helipad on the rooftop to keep watch. There's a quad with a retraction motor, a police vehicle with a working light, siren sounds and a removable windshield as well as a helicopter with fully rotatable blades! The Playmobil Police Station Bundle is the perfect setting for the start of a thrilling, high-speed chase! Let the adventure begin!
EAN: 4008789093721
Posted in Lego by ToyMaster
Monopoly Junior Game – Electronic Banking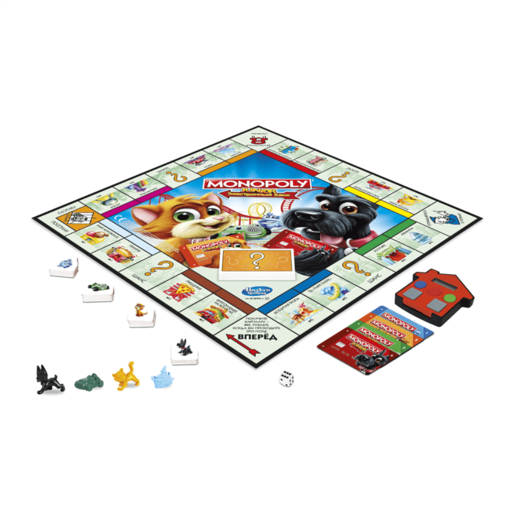 The Monopoly Junior Electronic Banking game presents a modern banking experience for kids in which Monopoly money is replaced by an electronic banking unit and Monopoly game bank cards. Players can use the cards to buy property, pay rent, and collect money when they pass Go. The game comes with 4 favorite tokens: Little Hazel, Little Scottie, Toy Car, and Toy Boat. Players move their tokens around the board, buying the properties they love such as the ice cream parlor, the toy store, and the skate park. It's so much fun for kids to make transactions using bank cards and placing sold signs on their very own properties. The player with the most money wins the game. Features: Monopoly game for younger players Includes easy-to-play electronic banking unit Make payments and track cash with Monopoly game bank cards Features fun, kid-friendly properties Includes gameboard, banking unit, 4 bank cards, 4 Junior tokens, 20 Chance cards, 48 sold signs, 4 Who's Your Token Character cards, 1 die, and game guide.
EAN: 5010993466511
Posted in Toys by ToyMaster
Playmobil Family Fun Penguin Enclosure 9062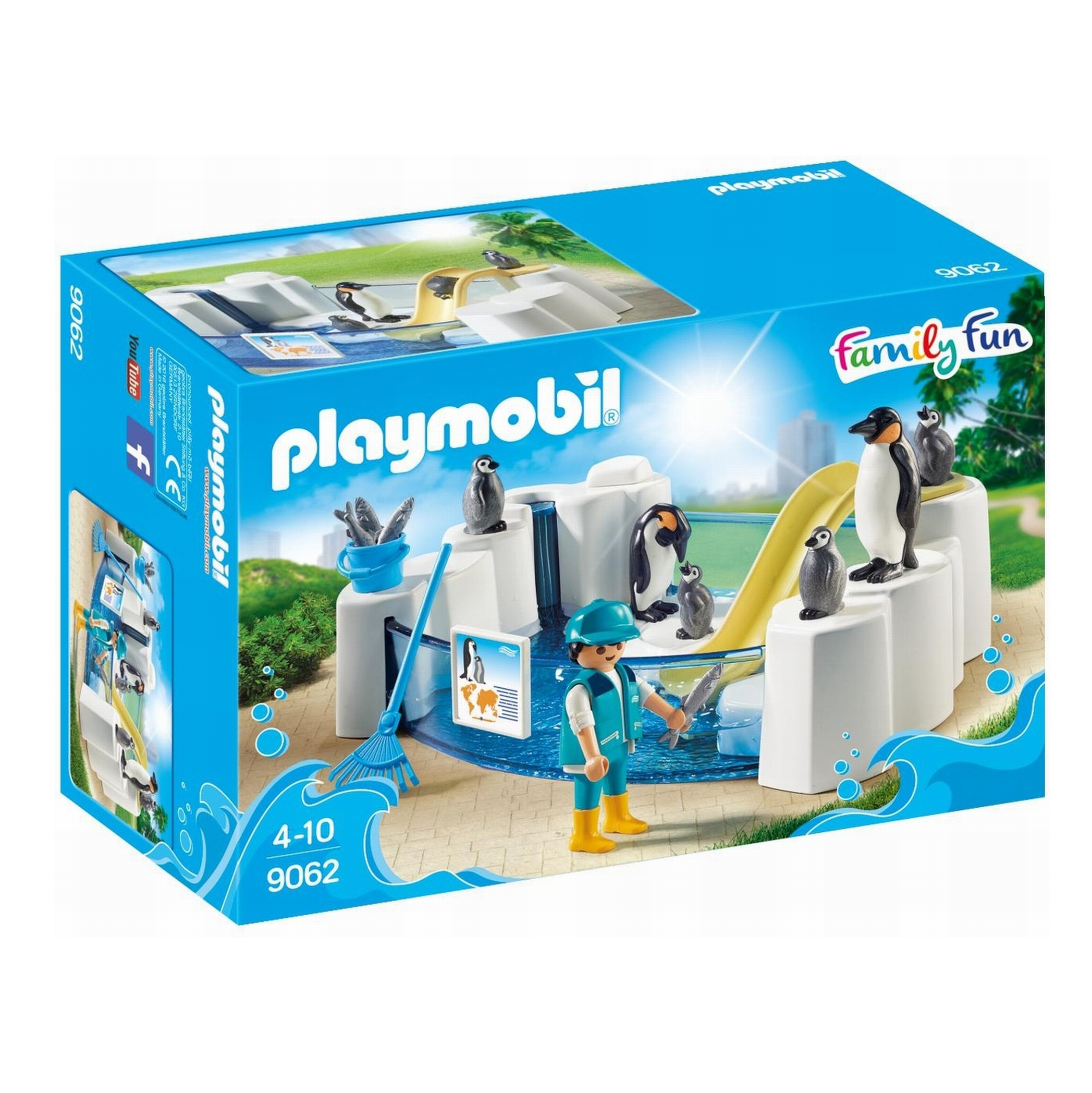 The Playmobil Family Fun Penguin Enclosure 9062 can be filled with water so the penguin family can enjoy a slide down into the pool. The keeper is on-hand with his bucket of fish for feeding time. The adult penguins watch over the babies to ensure they get fed and enjoy a swim. Includes a Playmobil keeper and 6 penguins.
EAN: 4008789090621
Search
Recent Posts
Get Social With Us!
Categories
Pages
Toy Retailers
Popular Tags
Toy Archive