Browsing all articles from December, 2017
Posted in Lego by ToyMaster
Posted in Toys by ToyMaster
Play-Doh Doctor Drill n Fill Set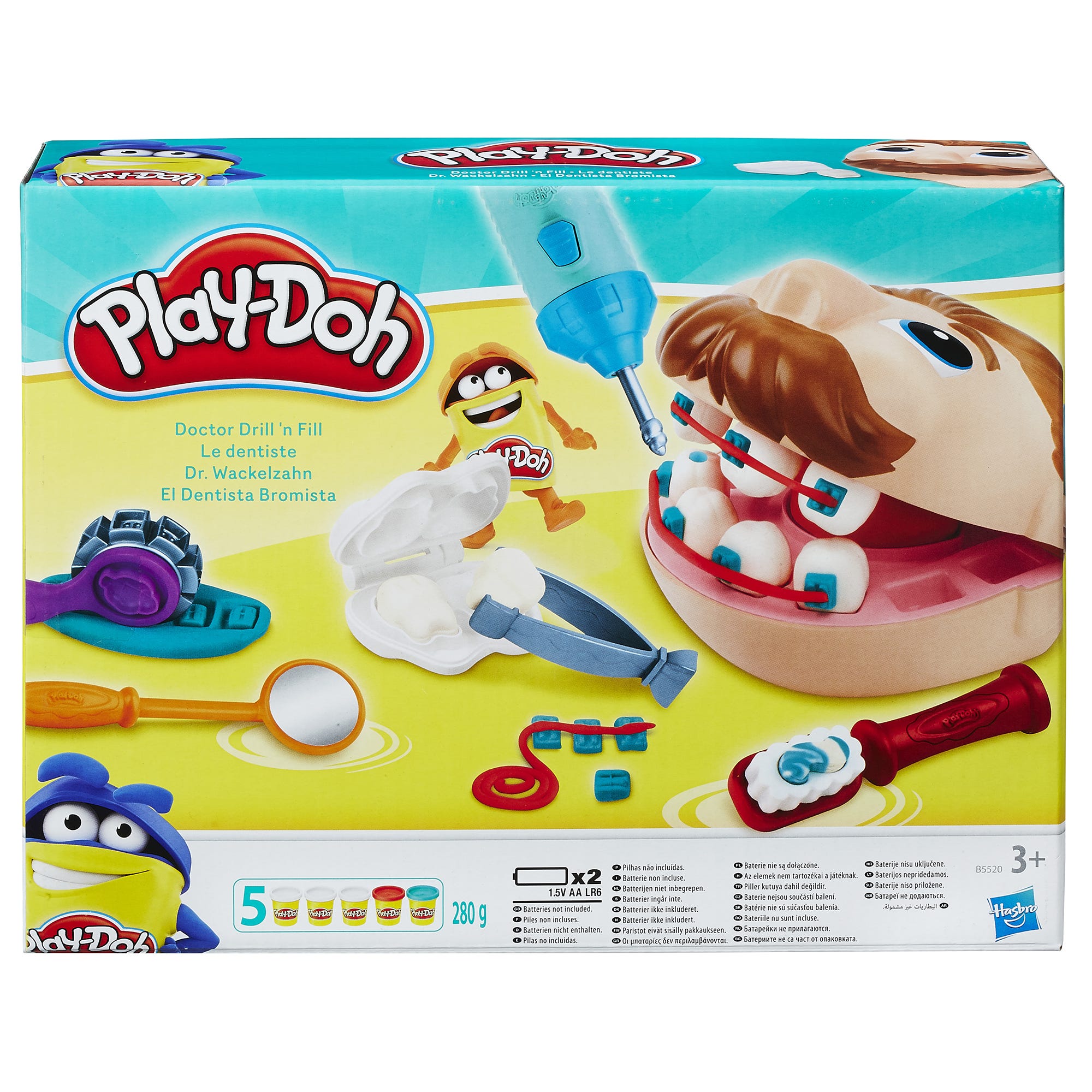 | Retailer | Price | Discount Code? | P&P | |
| --- | --- | --- | --- | --- |
| | £10.00 | No | £3.99 | |
| | £15.49 | No | | |
| | £17.00 | Yes | £4.49 | |
Playing dentist is sure to create smiles – literally! Kids can feel what it's like to be on the other side of the dentist chair with the classic Play-Doh Doctor Drill 'n Fill Set. Start the patient's appointment by shaping some teeth with the tooth moulds and then check them with the mirror. Fight cavities by giving them a buzz with the electric drill, and then fill them in with more Play-Doh compound. Got something stuck in between the teeth? Pull it out with the tweezers! Add some braces with the roller, and pretend to keep the patient's teeth nice and clean by squeezing some make-believe toothpaste through the toothbrush. Requires 2 x AA batteries (included).
EAN: 5010994956653
Posted in Toys by ToyMaster
Playmobil Floating Pirate Raft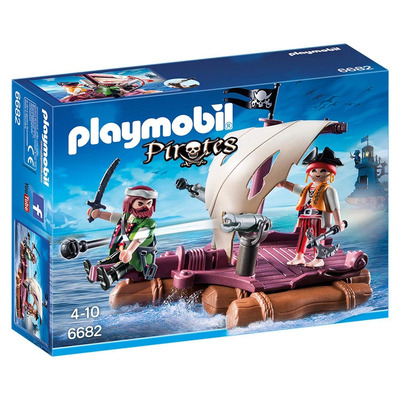 The Playmobil Pirate Raft is the perfect escape for pirates under siege. The raft floats on water and can quietly drift away from any battle to avoid detection. If trouble does find the rafts crew, use the rotating cannons to make good your escape. Can be upgraded with the underwater motor 5159(sold separately) and includes 2 Playmobil pirates and accessories
EAN: 4008789066824
Posted in Toys by ToyMaster
Top Trumps Card Game – Star Wars 4-6 Edition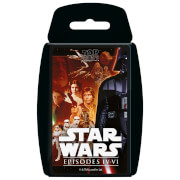 | Retailer | Price | Discount Code? | P&P | |
| --- | --- | --- | --- | --- |
| | £4.49 | No | | |
| | £4.49 | Yes | | |
Join Luke Skywalker on his path to greatness in this brand new Top Trumps pack featuring all the great characters from Episodes IV-VI. From Jedi Masters to Bounty Hunters to gangsters and of course, the Emperor, you can also play it with the Episodes I-III pack! Key Features Entertaining educational card game loved for bringing your favourite Star Wars characters from Episodes 4 – 6 to life Play Top Trumps anytime, anywhere, with as many people as you like Find out who is more dark, Darth Vader or Emperor Palpatine, Han Solo's battle skills and the strength of Luke Skywalker and Obi-Wan Kenobi's jedi powers in this edition of Top Trumps – Star Wars Episodes IV-VI Easy-to-carry plastic case means there are no limits on gameplay Prepare to outsmart your opponents, discover new and exciting facts and duel your way to becoming the Top Trump Suitable Age: 6+ Number of Players: 2+
EAN: 5036905027304
Posted in Toys by ToyMaster
Dogs Top Trumps Card Game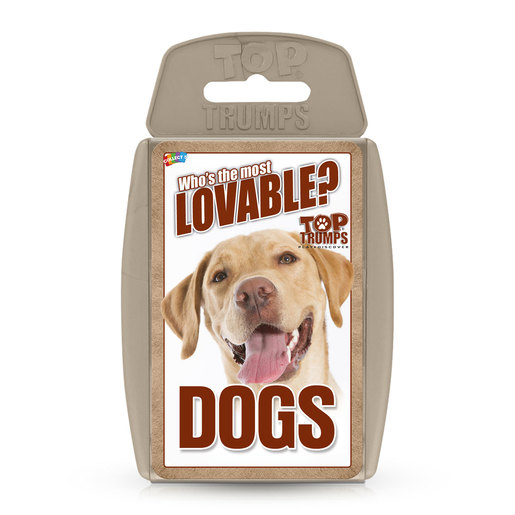 "Get ready for some pawesome fun with Top Trumps Dogs. We all know that dogs are man's best friend, but which pup's going to help you collect all the cards and become the Top Trump? Do you love cocker spaniels or German shepherds? Boxers or border collies? Use stats like their canine cuteness, rarity and size to battle your friends and family in the Top Trumps arena. You can play with as many people as you want, so the game's suitable for all occasions. After dealing, the first player chooses a stat from their top card. The best stat wins, and if you've got it then you get to keep all the cards. The name of the game is to collect the whole set of cards to become the champ! Perfect for pooch-lovers aged 3 and up."
EAN: 5036905024617
Posted in Toys by ToyMaster
LeapFrog Scoop & Learn Ice Cream Cart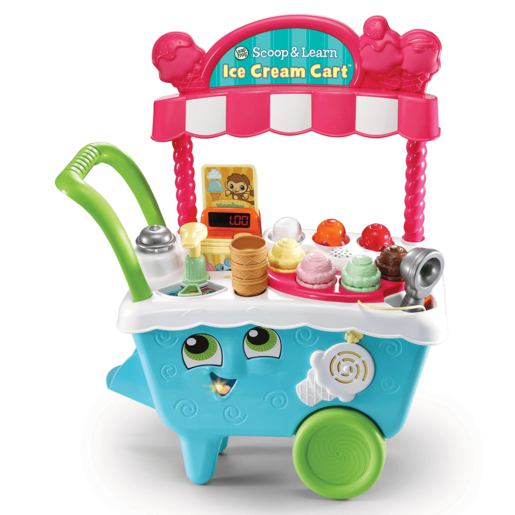 "Play and learn with the Leapfrog Scoop and Learn Ice Cream Cart. Meet a cast of six hungry characters by inserting activity cards to explore colours, counting, flavours and numbers and play a creativity and stacking game. Follow the animals' instructions and test your sequencing, memory and matching skills to build their orders – learn while you scoop! Press the bell when the order is ready and "pay" at the magic till. A great gift for ages two and up. Includes 20 playing pieces. Please note: 3 x AA batteries are included."
EAN: 3417766007032
Posted in Toys by ToyMaster
Stretch Armstrong 7 Inch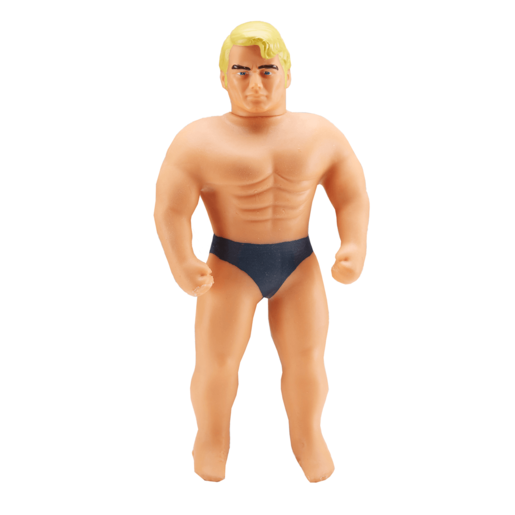 "Stretch Armstrong is back and he's as flexible as ever! Stretch him, pull him and tie him in knots. When you release him he will use his super strength to return to his original shape. In fact, he can stretch up to 5x his original size! Strongman Stretch Armstrong's cool retro look means he's ready to fight crime for another generation! A great gift for ages five and up."
EAN: 5029736064525
Posted in Toys by ToyMaster
Peppa Pig – Peppas Ice Cream Van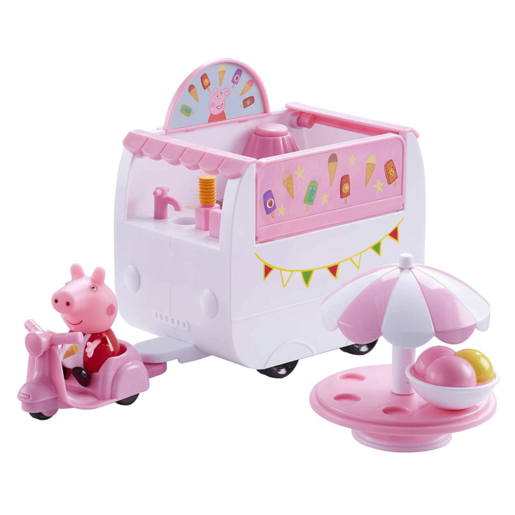 "Peppa Pig and her friends love ice cream! Help her and Rebecca sell some with the Peppa Pig Holiday Ice Cream Van! Complete with a Rebecca figure, van, table and sign, Rebecca can serve ice cream anywhere she likes! This Peppa Pig playset's ideal for ages here and up. What's in the box? Rebecca figure Van Table Sign "
EAN: 5029736062972
Posted in Toys by ToyMaster
Enchantimals Bree Bunny Doll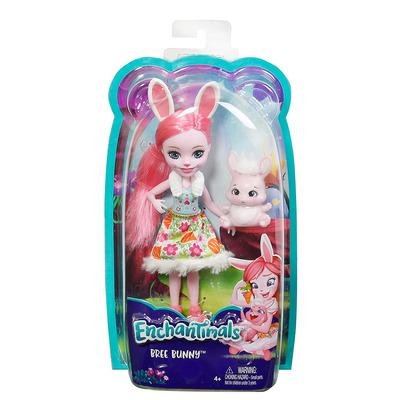 ​Let Bree Bunny Doll and her bunny friend Twist enchant you. The Enchantimals Dolls are lovable characters who share a special bond with their animal friends — they're always together, and they look alike, too! The six-inch Doll comes with Twist, her bunny friend — so cute in pink with arms wide and a furry touch at the top. Bree Bunny Doll wears a colourful outfit that matches her bouncy, crafts personality: it has floral prints on the bodice and removable skirt and furry trim on the skirt and shoulders. Bunnies wrap around her ankles on her pink shoes, and bunny ears poke from her rooted pink hair — she even has whiskers on her face. Kids will love recreating the special bond these friends share and celebrating a world where Caring Is Our Everything. Collect them all to build out a world of Enchantimals and tell enchanting stories of your own (each sold separately, subject to availability). Includes Enchantimals Bree Bunny Doll wearing fashion and accessories and Twist bunny friend. Colours and decorations may vary.
EAN: 887961370133
Posted in Toys by ToyMaster
Mega Bloks First Builders Alphabet Train – 60 Pieces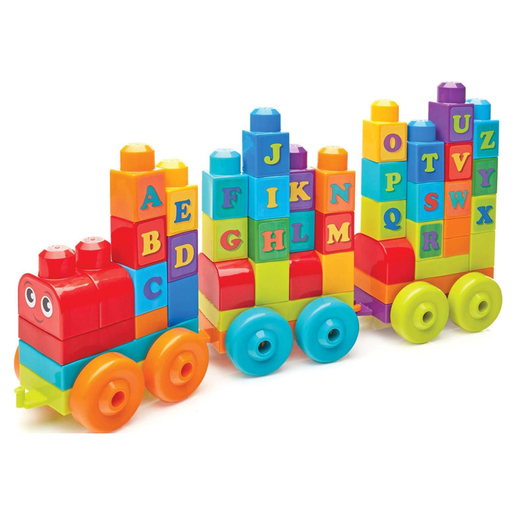 "Mega Bloks are the most amazing block-building toy for beginners. These bright, colourful, chunky blocks are super-easy to grip and easy to put together. Mega Bloks First Builders Alphabet Train includes 60 Mega Bloks pieces and a train base. Build up the train's carriages and set off on a fun building adventure! The train wheels really move, so it's easy to drive and steer all around. Some of the blocks included have bold letters printed onto them – learning has never been so fun. Suitable for 12 months and over."
EAN: 887961397123
Search
Recent Posts
Get Social With Us!
Categories
Pages
Toy Retailers
Popular Tags
Toy Archive