Browsing all articles from December, 2017
Posted in Lego by ToyMaster
LEGO Creator 10252 Volkswagen Beetle
Celebrate the iconic VW Beetle with this awesome LEGO Creator Expert reproduction. This detailed model comprises a number of special features and elements that help recreate the distinctive Beetle characteristics, including an azure-blue colour scheme, curved fenders, flat windshield, VW logo, and an authentic 4-cylinder air-cooled engine and fuel tank. The accessible interior features beige-coloured, forward-tilting seats, dashboard and steering wheel, and the roof-mounted surfboard and a cooler box can be removed. This model has been designed to provide a challenging and rewarding building experience with a touch of nostalgia.
EAN: 5702015591171
Posted in Lego by ToyMaster
Posted in Lego by ToyMaster
Posted in Toys by ToyMaster
Play-Doh Doctor Drill n Fill Set
Playing dentist is sure to create smiles – literally! Kids can feel what it's like to be on the other side of the dentist chair with the classic Play-Doh Doctor Drill 'n Fill Set.Start the patient's appointment by shaping some teeth with the tooth moulds and then check them with the mirror. Fight cavities by giving them a buzz with the electric drill, and then fill them in with more Play-Doh compound. Got something stuck in between the teeth? Pull it out with the tweezers! Add some braces with the roller, and pretend to keep the patient's teeth nice and clean by squeezing some make-believe toothpaste through the toothbrush.Requires 2 x AA batteries (included).
EAN: 5010994956653
Posted in Toys by ToyMaster
Teamson Enchanted Forest Cooker (W-9647A)
Hand crafted and painted this wooden toy cooker is ideal as part of a play kitchen or with the wooden play fridge and sink also in the Teamson Exnchanted Forest range. Dimensions: L: 45. 1cm x H: 76. 2cm x W: 33. 7cm About Teamson: US based designers and manufacturers of Nursery Furniture and Toys, Teamson, have a large range of colourful furniture for your baby or toddler. The furniture ranges include the Alphabet, Sunny Safari, Magic Garden and Crackle Finished collections. All of Teamson's creations for children are painted by hand by their talented artists, so no two are exactly alike. Teamson nursery furniture offers tables, chairs, toy boxes, bookshelves, potty chairs and lots of other good things for the nursery. The toys include the very nice collection of children's play castles.
EAN: 812401012243
Posted in Nerf by ToyMaster
Nerf Nitro FlashFury Chaos Set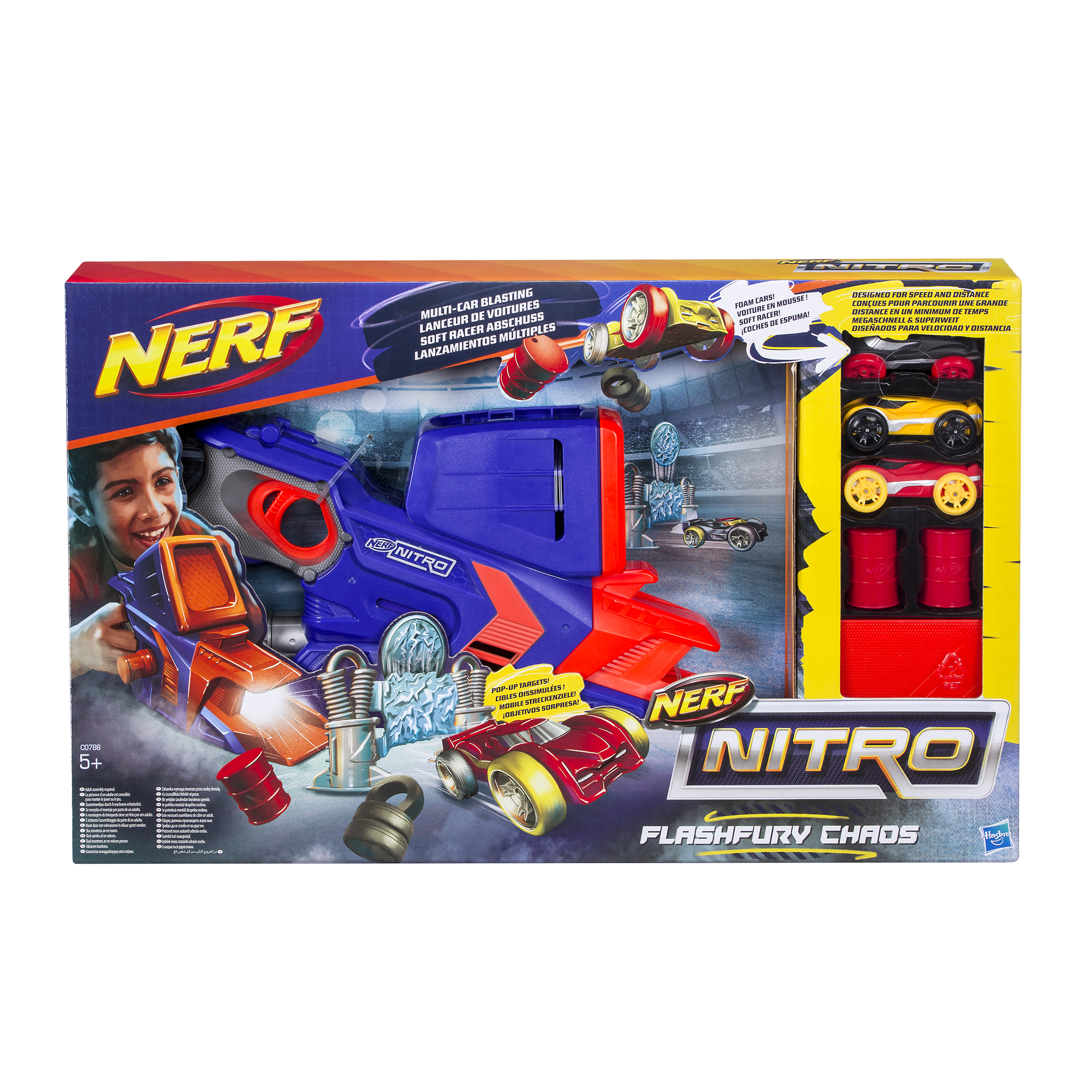 Blast into overdrive with Nerf Nitro FlashFury Chaos Set!Kids can create awesome stunts as they fire foam cars from blasters that feature the power and performance of Nerf. With the Nerf Nitro FlashFury Chaos set, kids can create lots of stunts with multi-car blasting, pop-up targets, long-jump ramp and 6 obstacles. The blaster fires 3 cars in a row without reloading and the targets shoot into the air when cars hit them. Blast into stunts to go high, go far, go fast!The Nerf Nitro FlashFury Chaos Set includes 3 cars. Additional sets each sold separately.
EAN: 5010993374229
Posted in Toys by ToyMaster
Posted in Toys by ToyMaster
Top Trumps Card Game – Star Wars 4-6 Edition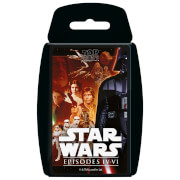 Join Luke Skywalker on his path to greatness in this brand new Top Trumps pack featuring all the great characters from Episodes IV-VI. From Jedi Masters to Bounty Hunters to gangsters and of course, the Emperor, you can also play it with the Episodes I-III pack! Key Features Entertaining educational card game loved for bringing your favourite Star Wars characters from Episodes 4 – 6 to life Play Top Trumps anytime, anywhere, with as many people as you like Find out who is more dark, Darth Vader or Emperor Palpatine, Han Solo's battle skills and the strength of Luke Skywalker and Obi-Wan Kenobi's jedi powers in this edition of Top Trumps – Star Wars Episodes IV-VI Easy-to-carry plastic case means there are no limits on gameplay Prepare to outsmart your opponents, discover new and exciting facts and duel your way to becoming the Top Trump Suitable Age: 6+ Number of Players: 2+
EAN: 5036905027304
Posted in Toys by ToyMaster
Playmobil Small Pirates Carry Case 5655
The Playmobil Small Pirates Carry Case 5655 includes a Playmobil Pirate on a floating raft. Use the firing cannon to protect from approaching enemies The set comes in a handy carry case to keep all the bits safely stored.
EAN: 4008789056559
Search
Recent Posts
Get Social With Us!
Categories
Pages
Toy Retailers
Popular Tags
Toy Archive