Browsing all articles from November, 2017
Posted in Toys by ToyMaster
Knex Electric Inferno Roller Coaster Building Set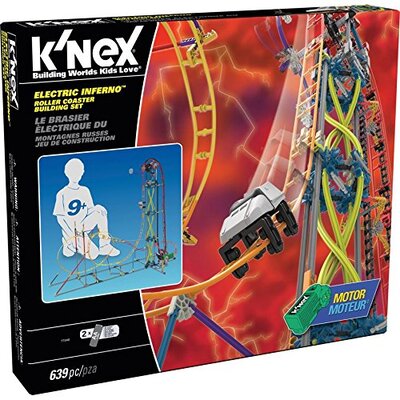 Feel the electricity run through your body with the Electric Inferno Roller Coaster Building Set, from K'NEX! This awesome set includes 640 K'NEX pieces to create a rollercoaster 2.5 feet tall and 3 feet wide! With a motorized chain lift, building fans can watch a car zoom around the track to bring their creation to life!. Then, download exclusive instructions to build an incredible second model.
EAN: 744476170408
Posted in Toys by ToyMaster
Bush Baby World Sleepy Pod With Bush Baby Nenia Soft Toy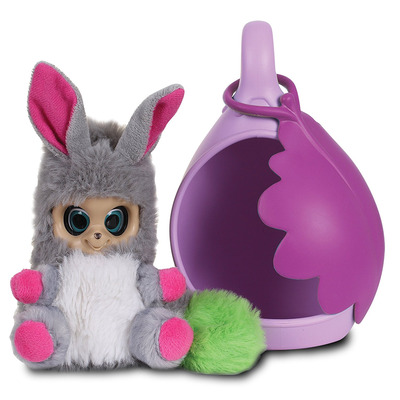 Bush Baby World is home to the cute and mischievous Bush Babies who have lots of fun together. With eyes that can wiggle and ears that can waggle, the Dream star Bush Babies with Sleepy Pods have their own unique style and special place within Bush Baby World. They nature and protect the Dream Tree and at night they snuggle into their Sleepy Pods and close the leaf door to stay cosy and warm amongst the branches. Soft and squashier and organic in feel, the Sleepy Pods have a hanging stalk so you can hang them on the Dream Tree or anywhere you wish.
EAN: 5013197231909
Posted in Dolls by ToyMaster
Baby Annabell Sweet Dreams Bed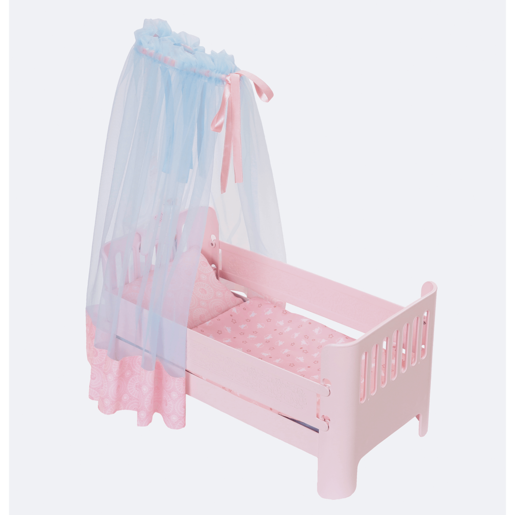 "Baby Annabell is guaranteed to have sweet dreams on this adorable bed. It's bedtime and Baby Annabell is very tired. Put your dolly (sold separately) on the Sweet Dreams bed and turn on the musical mobile to soothe her to sleep. The mobile plays 3 tunes -Twinkle, Twinkle, Little Star Lullaby and Starlight. With soft tule canopy, pillow and blanket with sheep print, Baby Annabell has everything she needs for a peaceful night's sleep. A great gift for ages three and up. Please note: 3 x AAA batteries are required (not included). What's in the box? Pillow Blanket Bed "
EAN: 4001167700068
Posted in Toys by ToyMaster
Pie Face Sky High Game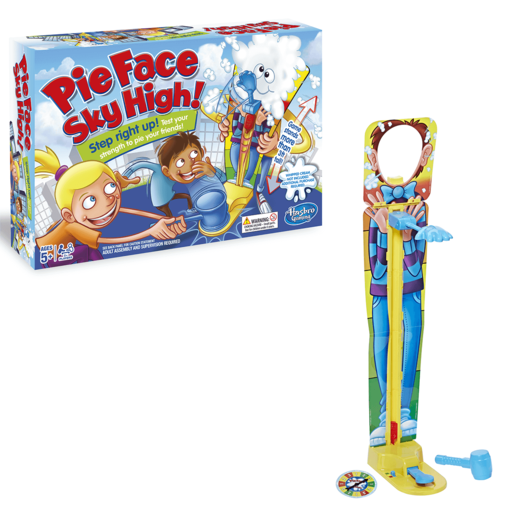 "Step right up for a face full of whipped cream with the Pie Face Sky High game. The game is set up like a strength-tester carnival game — towering over three feet tall. One player stands, looks through the mask, and faces the throwing arm. The other player hits the base plate with the plastic hammer hard enough to ""pie"" their opponent! Pie Face Sky High has an easy-to-adjust difficulty setting, making it fun for young players and adults. The first player to reach three points wins! Pie Face Sky High is for 2+ players and ages 5+. Please note: whipped cream not included. What's in the box? Base 4 x track pieces Sliding disk Pie thrower Throwing arm Chin rest Splash-card mask 2 x splash-card panels Plastic hammer Spinner (with arrow & base) Game rules "
EAN: 5010993439003
Posted in Toys by ToyMaster
Tomy Toomies Sort & Pop Spinning UFO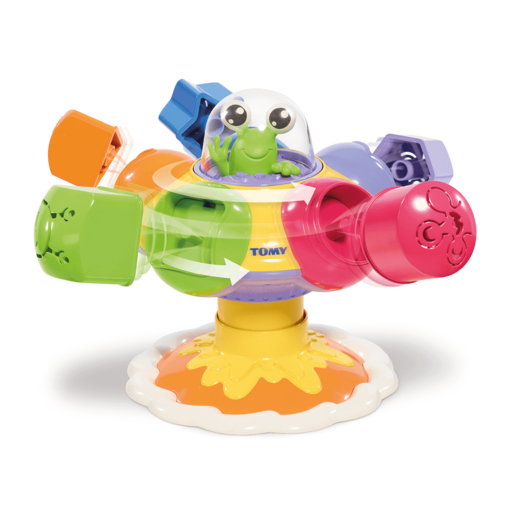 The Toomies Sort n Pop UFO just loves to spin and surprise your little one. Press the spaceship then watch it blast off into the sky as it spin to the top. See if you can sort the UFO's five different brightly coloured shapes! Toomies love to have fun and are full of little surprises that will delight you and your child. A great gift for ages 10 months and up. Take a look at even more in our Tomy range.
EAN: 5011666726116
Posted in Toys by ToyMaster
Top Trumps Card Game – Star Wars: The Force Awakens Edition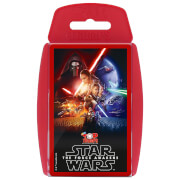 Long awaited and hotly anticipated, The Force Awakens is true event cinema, and what better way to celebrate the release of Star Wars Episode 7 than with a brand new pack of Top Trumps. You already have Top Trumps for Episodes 1-6, the classic saga, and now is your chance to see all the new characters as part of your favourite card game. Key Features Entertaining educational card game loved for bringing your favourite characters from Star Wars Episode 7: The Force Awakens to life Play Top Trumps anytime, anywhere, with as many people as you like Find out how honourable Rey is, how much of an attitude Finn has and Chewbacca's fear and anger in this edition of Top Trumps – Star Wars Episode VII: The Force Awakens Easy-to-carry plastic case means there are no limits on gameplay Prepare to outsmart your opponents, discover new and exciting facts and duel your way to becoming the Top Trump Suitable Age: 6+ Number of Players: 2+
EAN: 5036905026741
Posted in Toys by ToyMaster
Star Wars Rey Of Jakku Extendable Staff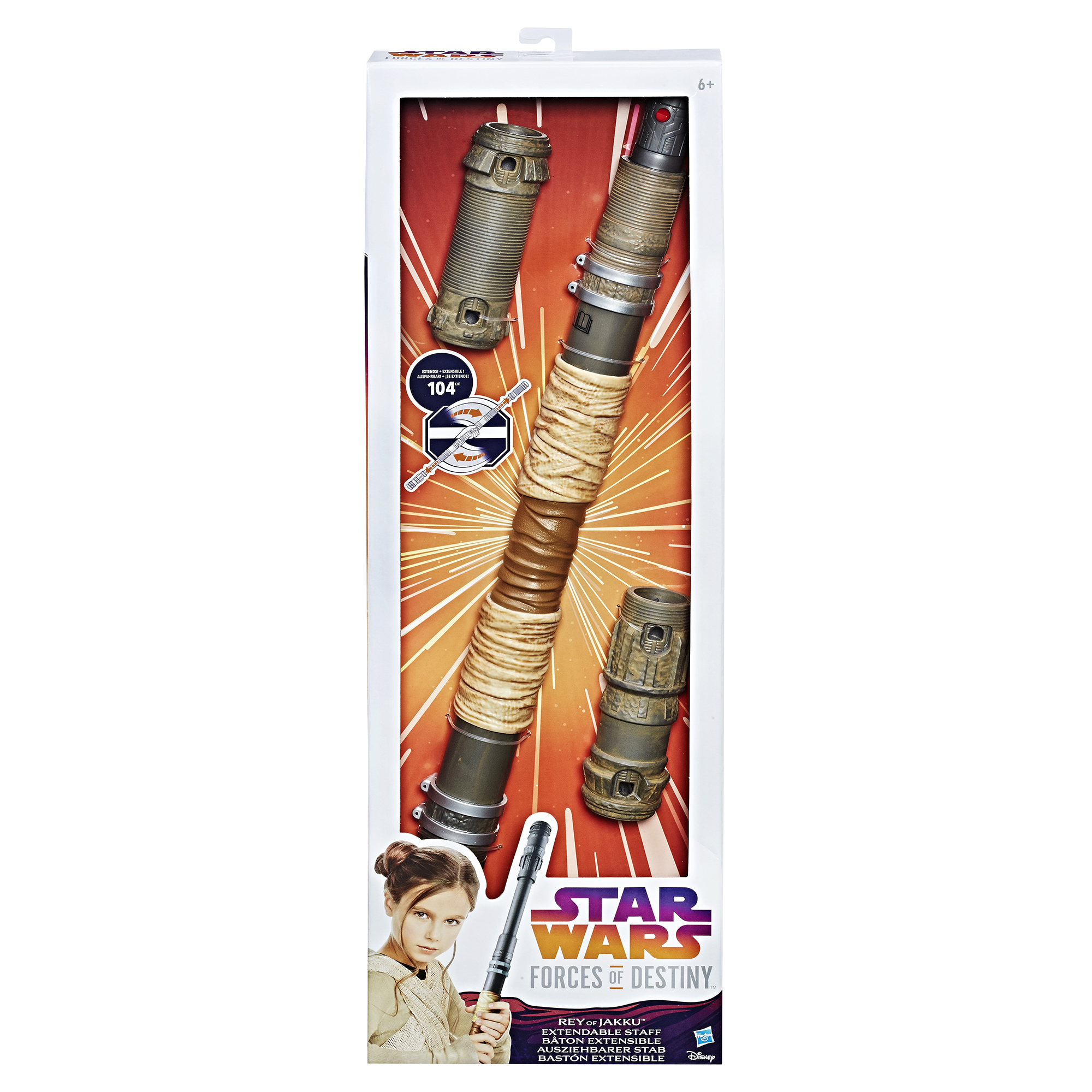 Brave and true, Rey uses her staff to defend herself and protect others. With the Rey of Jakku Extendable Staff, kids can imagine their own epic adventures across the face of the remote desert planet Jakku and in the galaxy beyond. Spin the staff, and it snaps out to over 3.5 feet long (104 cm). Combine with lightsabres from the BladeBuilders system (each sold separately) and imagine the protecting the innocent traders of Jakku with a custom fighting staff!
EAN: 5010993414765
Posted in Toys by ToyMaster
Enchantimals Felicity Fox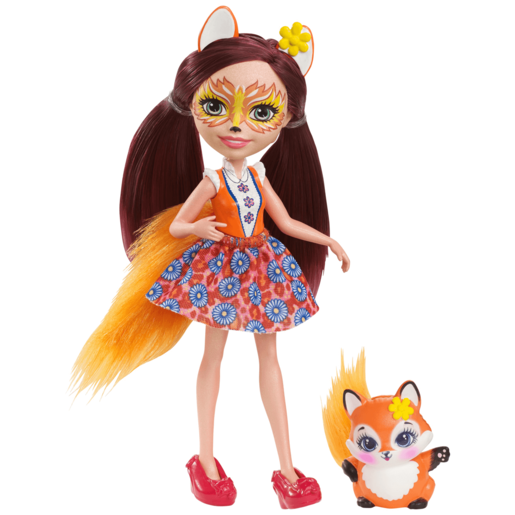 "Let Felicity Fox doll and her fox friend Flick enchant you. The Enchantimals dolls are lovable characters who share a special bond with their animal friends — they're always together, and they look alike, too! The 15cm doll comes with Flick, her fox friend – so cute with a flower in her hair and a furry tail. Felicity Fox doll wears a colourful outfit that matches her curious, clever personality: it has a floral print on the removable skirt and flowers on her bodice. Fox heads decorate her red shoes, fox ears poke from her rooted brown hair, facial features are animal-inspired — she even has a furry tail! Kids will love recreating the wonder of nature and celebrating a world where Caring Is Our Everything. Collect them all to build out a world of Enchantimals and tell enchanting stories of your own. Discover even more in our dolls and soft toys range"
EAN: 887961370119
Posted in Toys by ToyMaster
Bunchems On-the-Go Easel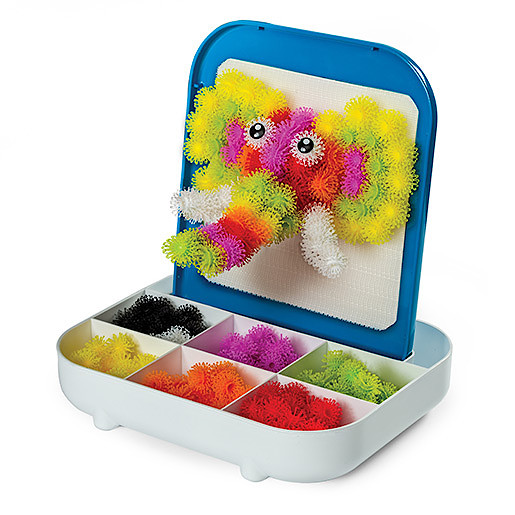 "Let your imagination run free in 3D with the Bunchems Easels Set! Squish, connect and create! On the Go Easel is the portable Bunchems Arts Studio that goes wherever you do. There are 150 Bunchems included – so place the easel on the holder and start creating! Bunchems attach to the easel so that everything stays in place as your colourful 3D art pieces come to life. And when it's time to pack up, everything stores neatly inside the On the Go Easel. Let your imagination run wild! A great art set for ages four and up What's in the box? Easel set 150 X Bunchems "
EAN: 778988215548
Posted in Toys by ToyMaster
Dinkee Linkee For Kids Quiz Game
Meet the Linkee little brother with this Dinkee Linkee For Kids Quiz Game. Children love a quiz, it is just that most are too hard , or too boring… not with Dinkee Linkee! This game is easy to learn, loads of fun and everyone plays at once. Simply answer four questions and work out what links the answers. Then shout DINKEE! Get it right and win the card. We recommend from 3 all the way up to 30 players!
EAN: 5020674102027
Search
Recent Posts
Get Social With Us!
Categories
Pages
Toy Retailers
Popular Tags
Toy Archive