Browsing all articles from October, 2017
Posted in Lego by ToyMaster
LEGO Architecture London 21034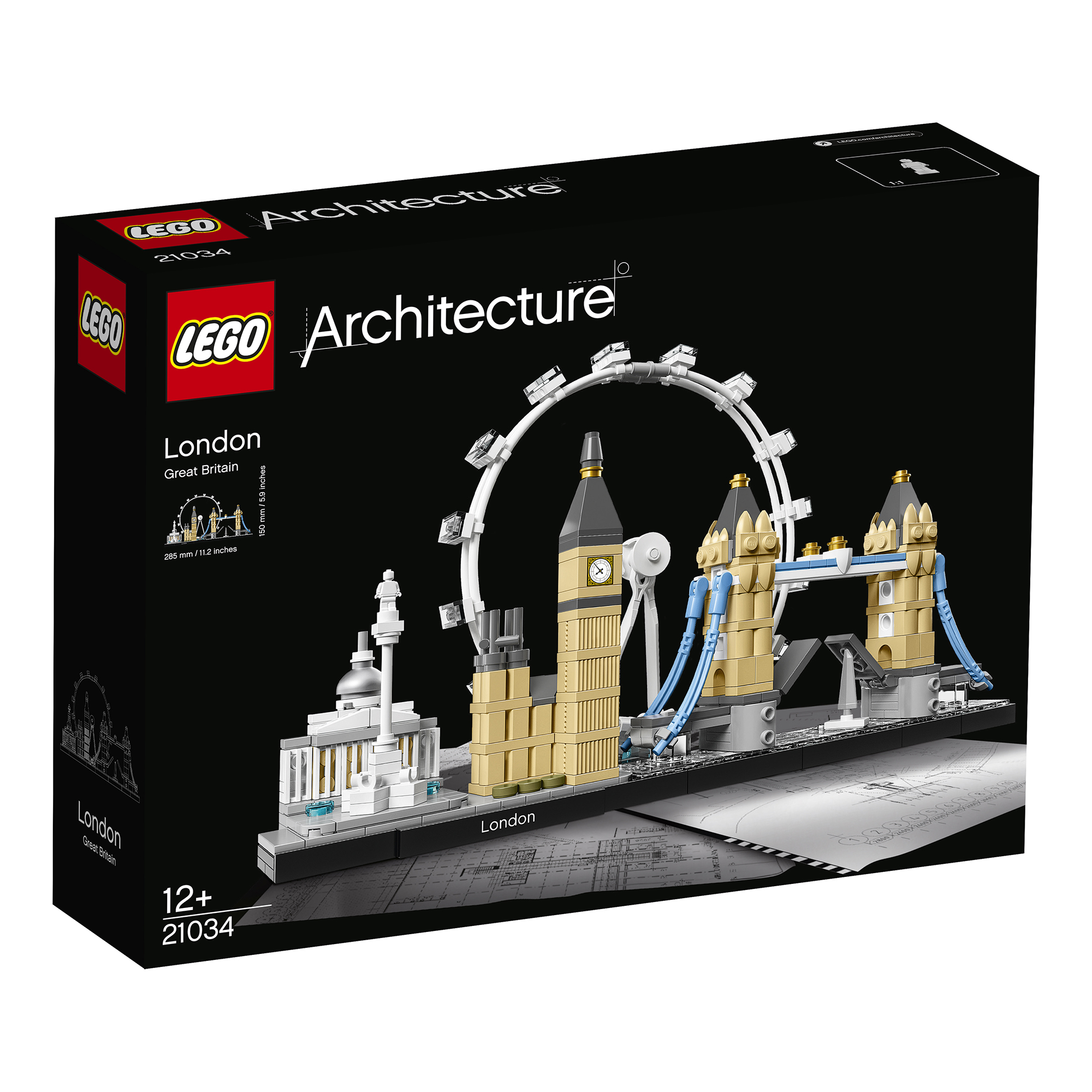 Celebrate the architectural diversity of London with the detailed and realistic LEGO Architecture London 21034!The LEGO Architecture Skyline Collection offers models suitable for display in the home and office, and has been developed for all with an interest in travel, architectural culture, history and design. Each set is scaled to give an accurate representation of the comparative size of each structure, with true-to-life colour depiction. This set features the National Gallery, Nelson's Column, London Eye, Big Ben and Tower Bridge, and is finished with a decorative "London" nameplate.The LEGO Architecture London Set includes over 460 LEGO pieces and a booklet containing information about the designer, architecture and history of each building, as well as historical facts about London and its architectural heritage.
EAN: 5702015865333
Posted in Lego by ToyMaster
LEGO Star Wars 75180 Rathtar Escape
Escape from Bala-Tik and the dreaded Rathtars with the LEGO Star Wars 75180 Rathtar Escape set! Help Han and Chewbacca outwit Bala-Tik and his Guavian Security Soldiers aboard their freighter. Lower the blast door to trap them, hide under the floor for safety and then pull the fuse to release the deadly Rathtars! When you're done, rearrange the freighter sections and plan your escape all over again! Escape the jaws of the Rathtars with this modular freighter interior with lowering blast door, trapdoor with crawlspace, Rathtar release function and 5 mini-figures. Featuring a modular design for easy reconfiguration, the freighter sections contain authentic details like a lowering blast door, trapdoor and crawlspace in which to hide. Pull the correct fuse to release the 2 buildable Rathtar figures with posable tentacles and teeth, then rearrange the sections and play out another Rathtar escape! This great set includes 5 mini-figures.
EAN: 5702015868532
Posted in Lego by ToyMaster
BOOST Creative Toolbox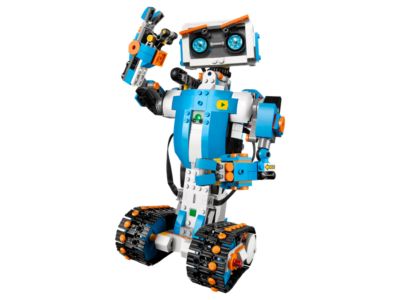 Bring your LEGO creations to life with the new LEGO BOOST Creative Toolbox a fun and easy way for your 7+ builder to learn the basics of coding, engineering and robotics. Simply choose one of the 5 models available with the BOOST set, download the free, easy-to-use app and you re ready to go! Choose between Vernie the Robot a moving, talking robot; the M.T.R.4 (Multi-Tooled Rover 4) a robust, versatile rover with 4 different tool attachments including a spring-loaded shooter; the Guitar4000 a musical instrument with pitch bend and sound effects; Frankie the Cat an interactive robot pet that plays, purrs and expresses its mood; or the AutoBuilder an automated production line that really builds miniature LEGO models! Then bring your creation to life with the app s intuitive, icon-based coding interface and complete an array of exciting activities designed for each model. With LEGO BOOST, children learn about loops and variables, improve STEM and creative-problem solving skills and develop their imagination as they toggle between guided and open-ended play. The more activities you complete, the more coding blocks you unlock! The LEGO BOOST app is available for selected iOS, Android and Kindle smart devices. Please go to LEGO.com/devicecheck for a list of all compatible devices. The app offers regular updates with new challenges and coding options designed to encourage social play.
EAN: 5702015930000
Posted in Lego by ToyMaster
LEGO City Police Mobile Command Center 60139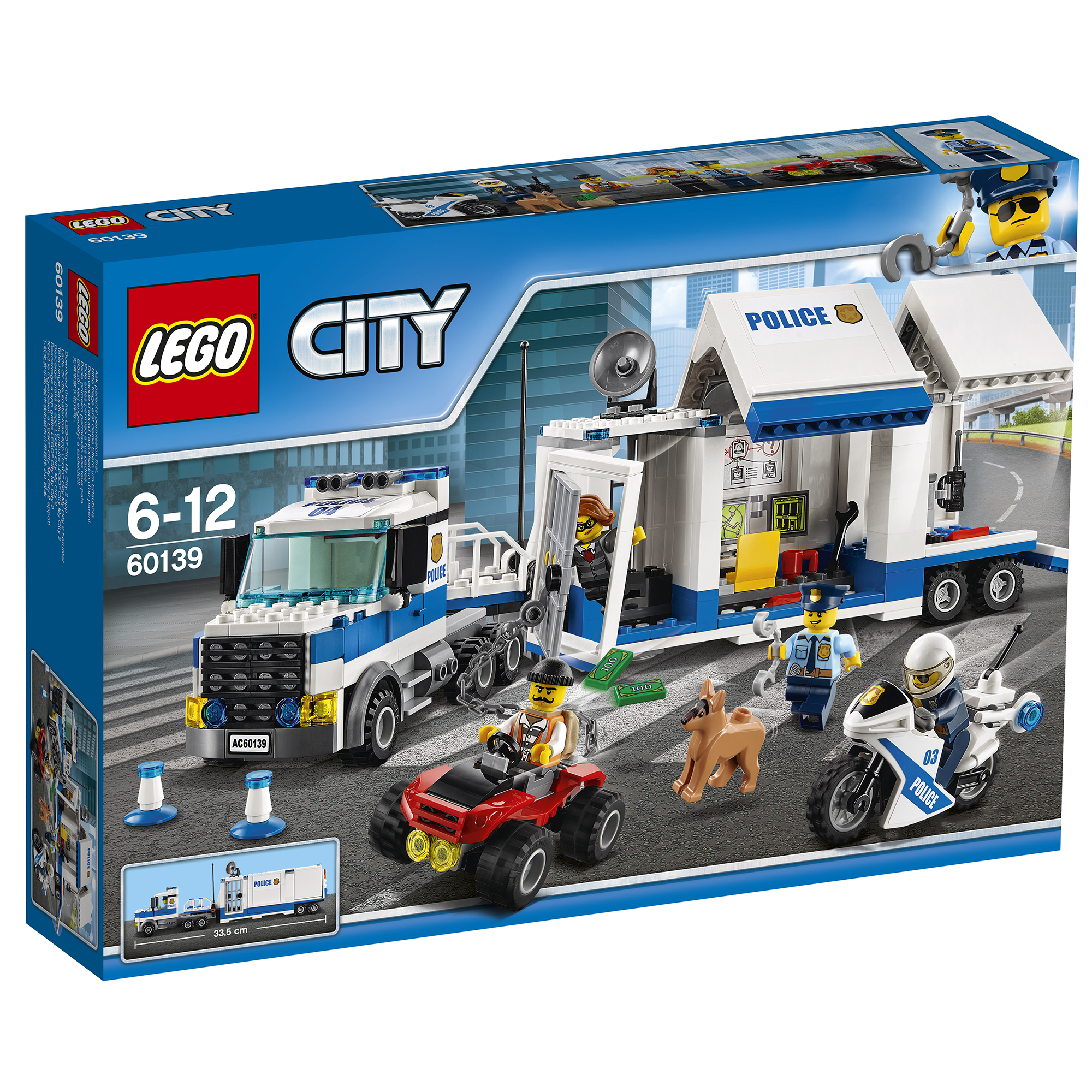 | Retailer | Price | Discount Code? | P&P | |
| --- | --- | --- | --- | --- |
| | £32.35 | No | Free | |
| | £34.99 | No | £3.50 | |
| | £39.99 | No | £3.95 | |
| | £39.99 | No | £2.99 | |
| | £40.00 | No | £2.95 | |
| | £40.00 | No | £5.50 | |
Stop the truck and release the police dog with the LEGO City Police Mobile Command Center 60139!Be part of the action with the LEGO City police as they stop the crook's escape from the jail cell in the Mobile Command Center, featuring a detachable truck cab, room for two minifigures, monitoring room with screens, satellite dish, opening roof, side doors and rear ramp, storage area for the motorbike and tools and a jail cell breakout feature, plus the crooks' ATV.The LEGO City Police Mobile Command Center Set offers an age-appropriate build and play experience for children 6 to 12 years old. Includes four minifigures: two police officers and two crooks, plus a police dog figure.
EAN: 5702015865265
Posted in Toys by ToyMaster
Bop It! Game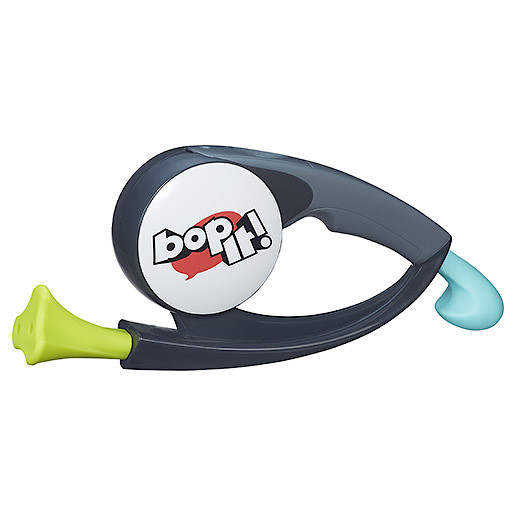 Twist it! Bop it! Answer it? Selfie it? Hammer it? This edition of the popular electronic Bop It! game is enhanced with 10 action-oriented Bop It! moves for today's modern gamer. The game uses motion technology to test players reaction time to see if they've got what it takes to win at this challenging and fast-paced game.
EAN: 5010994964146
Posted in Lego by ToyMaster
LEGO City: High-Speed Chase (60138)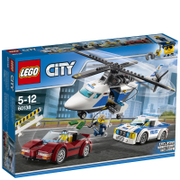 Red alert!The crook has stolen money and gold and is racing out of town in a stolen sports car. Hop in the police pursuit car and chase after him – If he's too fast, call in the police helicopter. Lower Chase McCain down using the winch and help him make the arrest. It's a thrilling day on the job with the LEGO City Police High Speed Chase 60138!
EAN: 5702015865258
Posted in Lego by ToyMaster
LEGO Technic Extreme Adventure 42069
Experience the LEGO Technic Extreme Adventure 42069!Featuring 4 high-grip tracks with working suspension, upswing doors with lowering running boards, raisable roof tent, winch and a detailed V8 engine. Includes a uniquely decorated LEGO Technic 40th Anniversary brick.
EAN: 5702015869751
Posted in Lego by ToyMaster
LEGO Star Wars 75186 The Arrowhead
Act out perilous LEGOŽ Star Wars: The Freemaker Adventures missions with LEGO Star Wars 75186 The Arrowhead set. Go on deep-space missions with The Arrowhead! Lift off the canopy and jump Zander, Kordi, Quarrie and R0-GR into the cockpit. Check the power crystal with the service cart and then head for the stars! If you encounter an Imperial ship, fire the missiles or flip out the ram to send it spinning into space! Go head to head with the Empire aboard The Arrowhead! Enter battle with The Arrowhead featuring an opening cockpit, crystal power source element, spring-loaded shooters and battering ram, plus service cart, 4 mini-figures and R0-GR figure.
EAN: 5702015869874
Posted in Lego by ToyMaster
LEGO City Police Station – 60141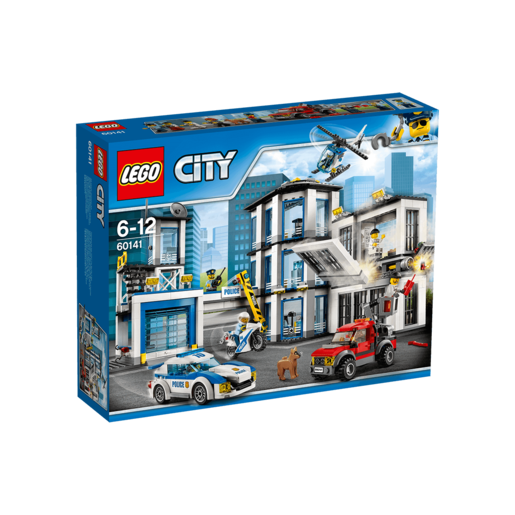 "LEGO City Police Police Station 60141 is the best place to lock up those nasty crooks. Raise the alarm! The crooks are trying to break their buddy out of jail but they've caught him by surprise, on the toilet! Extend the cherry picker and stuff the dynamite in the vent, then move before it blows. Hold out the crowbar for the crook to grab onto, and then get out of there! Help the police go after the crooks' truck with the pursuit car, motorbike and helicopter, and bring them all back to jail! This LEGO City set's ideal for ages six and up. What's in the box? Helicopter 8x20x4cm Police pursuit car 4x12x5cm Police motorbike 3x7x2cm Crooks' truck 6x12x5cm Accessory elements 7 x minifigures "
EAN: 5702015865654
Posted in Lego by ToyMaster
LEGO City Jungle Mobile Lab 60160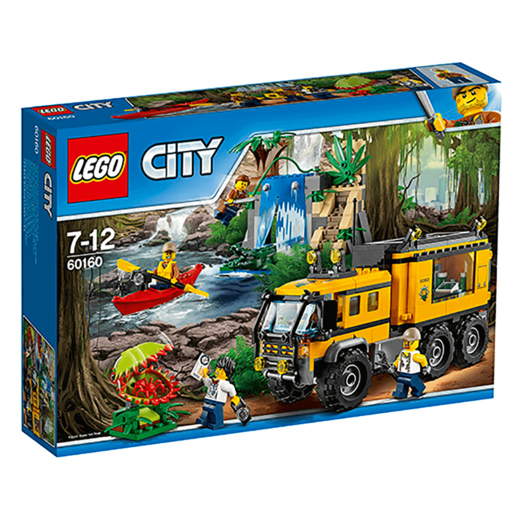 "What will you discover in the LEGO City Jungle Mobile Lab? Pack your gear into the Jungle Mobile Lab and head to the hidden waterfall! Help the mechanic as he works on the truck, while the scientist checks out the area. Beware of the crocodile in the water, and then discover something amazing at the temple. With four minifigures and lots of accessory elements included, this is the wildest LEGO building set yet! This building set's ideal for ages seven and up. What's in the box? 6 x minifigures Accessory elements Weapons Commodore spaceship (3cm x 22cm x 20cm) Fenris wolf (8cm x 16cm x 6cm) Check out our range of LEGO building sets and figures"
EAN: 5702015866279
Search
Recent Posts
Get Social With Us!
Categories
Pages
Toy Retailers
Popular Tags
Toy Archive