Browsing all articles tagged with years
Posted in Toys by ToyMaster
Mini Micro 3in1 Deluxe Scooter, 1 – 5 years
Scoot as you grow with the Mini Micro 3-in-1 Deluxe Scooter in Aqua! This versatile scooter adapts from ride on to toddler scooter to three-wheeled Maxi Micro, growing with your child from 12 months to 5 years. The Mini Micro 3-in-1 Deluxe Scooter in Aqua begins life as a ride on for children aged 12 months. The height adjustable seat allows your toddler to get used to scooting and balancing. When your little one is confident on their feet, at around 18 months, this clever scooter allows you to
EAN: 7640108560384
Posted in Toys by ToyMaster
Schleich Eagle Owl Toy From 3 years
Recognisable by its bright orange eyes and long "ear" tufts. the eagle owl is a nocturnal hunter with a keen sense of hearing and sharp eyes. When agitated or feeling threatened. these owls puff themselves up by fluffing up their feathers and sometimes make spitting sounds- a bit like cats!Not suitable for children under 36 months due to small parts.Quick facts:-Hand painted model replica-Beautifully detailed-Just the right size for little hands
EAN: 4005086147386
Posted in Toys by ToyMaster
Paper Roll – White Toy From 3 years
Ideal for drawing with pencils. crayons. markers. chalk or paint with poster or watercolour paints. this paper is awaiting the imaginative touch! Whether on an easel. a table or unrolled on the floor. this is the perfect paper for any project or masterpiece.Paper Roll measures W50 X L200 cm approximately.
EAN: 5050048231787
Posted in Toys by ToyMaster
Shape Recognition Set Toy From 2 years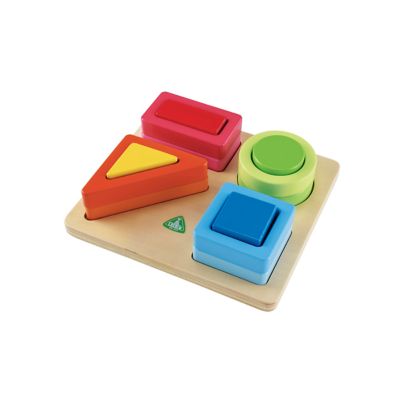 Learn all about different shapes with this colourful wooden set that features chunky wooden pieces to fit together. Perfect for sorting. matching and colour recognition. children can discover triangles. squares. cylinders. circles. cubes and more!Quick Facts:-Suitable from 2 years-Includes a wooden tray with 12 colourful wooden shapes-Chunky shapes are easy for little hands to grip-Helps with shape recognition. sorting. matching and colour recognition
EAN: 5050048132763
Posted in Toys by ToyMaster
Shopping Basket – Red Toy From 3 years
Want To Know More?Does your little one love helping out with the grown up duties like the shopping? Then this shopping basket it the perfect toy for them! Ideal for sparking your childs imagination. this pink ELC shopping basket is ideal for collecting the weekly groceries.Contents available separately.Suitable from 2 yearsDont Forget……take a look at our play food to fill up your shopping basket with
EAN: 5050048128667
Posted in Toys by ToyMaster
Happyland Farm Toy From 2 years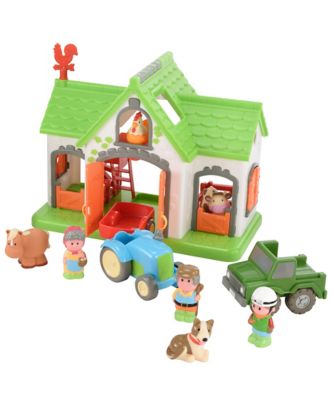 Want To Know More?With over 15 accessories including 4 characters and 7 animals. little ones will love setting up the farm. putting the animals in their homes. helping the farmer drive the tractor around to check on the animals. They can help the dog round up the sheep. jump the horse over the fences and check to see if the chicken has laid an egg for breakfast!Perfect for imaginative play. your child will have hours of fun creating lots of stories and adventures on their very own happyland farm. The 5 fun sounds make play even more realistic. and moving the characters around will help the development of fine motor skills and strengthen little fingers.A great way for your child to learn a little bit about the world around them through play. they can learn what noises all of the animals make while helping the happyland farmer tend to them. while boosting their imagination through role play. Your little one will love opening and closing the pen. farmhouse and stable doors. and making the tractor roll along.Dont Forget……we have happyland buildings. vehicles and character sets to add to your little ones happyland world.
EAN: 5050048168144
Posted in Toys by ToyMaster
10 Chunky Colouring Pens Toy From 3 years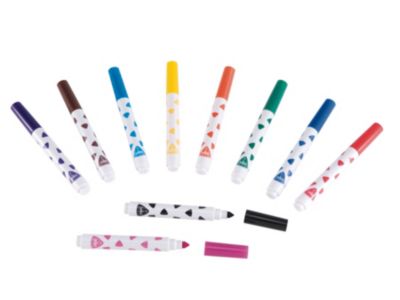 These ten chunky colouring pens create a smooth. bright shade and are perfect for colouring in pictures. drawing or other art activities. The large tip allows your child to create thick or thin lines.Not suitable for children under 36 months. Choking hazard – small parts.
EAN: 5050048273350
Posted in Toys by ToyMaster
Posted in Toys by ToyMaster
Treats Tray Toy From 3 years
Perfect for a pretend tea party or an extra special birthday treat. this fun set includes 13 pretend tasty treats and a tray to carry them. Lets have a tea party with our favourite toys. We can sit them down nicely and then carefully carry the treats tray around to each of them and let them choose which treat theyd like…hmmm the cupcake or the ice cream. or maybe both! Suitable for children from 3years.Quick Facts:- Set including 13 pretend treats and a tray- Bright and colourful- Pretend play inspires the imagination- Playing with friends boosts social skills
EAN: 5050048129473
Posted in Toys by ToyMaster
Bumper Play Food Set Toy From 3 years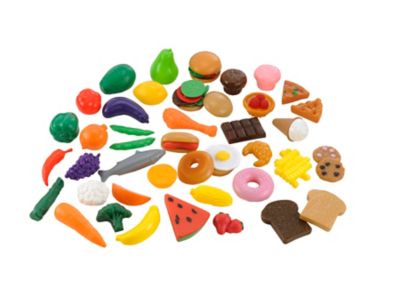 Create lots of tasty treats in your play kitchen or pretend cafe with this brilliant set packed full with a variety of play foods including fruit. vegetables. meat. fish. chocolate and ice cream cones.Playing with the set of Bumper Play Food is perfect for imaginative play: your child will have hours of fun looking at the different shapes and colours of the food. pretending to cook just like Mum and Dad and serving up food to their teddies and dolls. The play food also helps to teach your little one about eating well. and appreciating lots of different types of food.Suitable for children from 3years.Quick Facts:- 50 pieces of plastic play food- Realistic lood- Chunky. easy to grasp pieces- Great for imaginative play
EAN: 5050048282178
Search
Recent Posts
Get Social With Us!
Categories
Pages
Toy Retailers
Popular Tags
Toy Archive