Browsing all articles tagged with pack
Posted in Toys by ToyMaster
Ravensburger Thomas & Friends Jigsaw Puzzle, Pack of 4
Take a trip through Sodor with Thomas & Friends with this set of four puzzles from Ravensburger. Join Thomas, Annie and Clarabel by the Ulfstead castle, or why not race with Emily, James, Percy, Gordon, Toby, Henry, Edward and Thomas on the tracks? You can also meet Hiro, Kevin and Victor at the Steamworks, or piece together Cranky, Connor, Rocket, Spencer, Millie, Caitlin and Harold as they rest in the docks. Made from high quality cardboard in four dynamic designs, each puzzle measures approximately 19 x 14cm when complete.
EAN: 4005556069378
Posted in Toys by ToyMaster
Ravensburger Paddington Bear Jigsaw Puzzle, Pack of 4
Piece together Paddington as he visits London, eats his favourite food, delivers parcels and raises his hat with this fantastic set of 4 jigsaw puzzles from Ravensburger! Paddington grew up in Peru but when his Aunt Lucy went into The Home for Retired Bears he stowed away on a ship and made his way to England. He was found on Paddington Station by Mr and Mrs Brown who took him home with them to live! The set includes four high quality cardboard jigsaw puzzles in 12, 16, 20 and 24 pieces. The finished puzzles measures 19cm x 14cm when complete. Made from strong premium grade cardboard with a linen finish print to minimise glare on puzzle image. Ideal for promoting problem-solving skills and developing fine motor skills.
EAN: 4005556068937
Posted in Toys by ToyMaster
Paw Patrol Bumper Puzzle Pack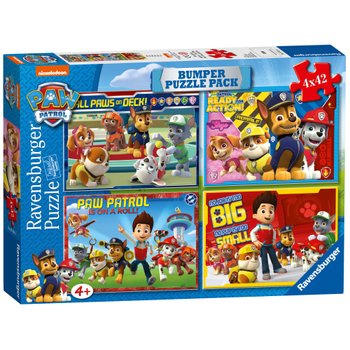 Join in the adventures with the Paw Patrol as the protect the community of Adventure Bay. This bumper pack of 4 x 42 piece puzzles include all of your favourite Paw Patrol characters including Ryder, Chase, Marshall, Skye, Zuma, Rubble and Chase. Be ready for action with these action packed puzzle images. Each puzzle is cut to 42 pieces and measures approximately 36 x 26cm when completed. High quality 4 x 42 piece cardboard jigsaw puzzles. The finished puzzle measures 36 x 26cm when complete. Includes 4 puzzles. Puzzle has 42 pieces. Puzzle 2 has 42 pieces. Puzzle 3 has 42 pieces. Puzzle 4 has 42 pieces. Maximum size of completed puzzle 36.2 x 26.2cm. For ages 4 years and over. WARNING(S): Not suitable for children under 3 years old. Only for domestic use.
EAN: 4005556070343
Posted in Lego by ToyMaster
LEGO City: People Pack – Outdoor Adventures (60202)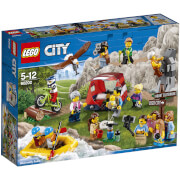 | Retailer | Price | Discount Code? | P&P | |
| --- | --- | --- | --- | --- |
| | £32.97 | No | £3.50 | |
| | £34.99 | Yes | | |
| | £34.99 | No | £3.95 | |
Head out into nature with this fun collection of outdoor-themed LEGO City residents, plus a mountain bike, tent, mountain wall and dinghy, 14 minifigures and baby and eagle figures.
EAN: 5702016108958
Posted in Toys by ToyMaster
Shopkins Shoppets Pack Series 9 – Assortment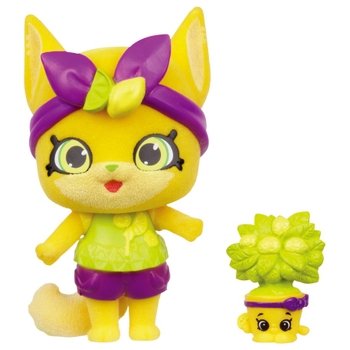 There are 9 new Shopkins Shoppets to collect in series 9. The all new Shopkins Shoppets packs include an exclusive fluffy Shoppet and exclusive Shopkin. Collect all of the tribes and the matching Shoppies and Shopkins! Not far from Shopville – just a few miles, is a place where you'll find your wild style! Welcome to Pawville – the home of the Shoppets! Join the Shopkins and Shoppies as they get inspired by their new Besties and express themselves through their fabulous styles!
EAN: 8056379047728
Posted in Toys by ToyMaster
Jurassic World Attack Pack – Dimorphodon
Prepare for endless dinosaur adventures with your Jurassic World Attack Pack – Dimorphodon. The Dimorphodon has amazingly strong wings, a wicked tail and terrifying jaws. With five points of movement, this Dimorphodon can swoop through all of your favourite adventures. Each pack contains one dinosaur action figure inspired by the Jurassic World movies with realistic sculpting and decoration. These dinosaurs hunt and attack together, so look out for other Jurassic World Attack Packs to build your dinosaur pack. Suitable for imaginations 3 and over.
EAN: 887961607543
Posted in Toys by ToyMaster
Spin Master Flushville Filthy 5 Pack
Deep inside the bowels of Flushville lurk monsters mutated by toxic sludge. Find them and start your own gross gang of Flushies with the new Filthy MEGA 10 Pack; Clogging the toilet are ten totally weird and disgusting creatures. To see which mutants you have, fill the toilets tank with water and shake it up. With mutants like these, they may even try to splash you back; Just wipe yourself off and peel the toilet cover away to say hello to your filthy friend; Experience flush-and-reveal technology; Fill the toilets tank with water and shake; If the water turns green, you have a rare Clogger; If it turns purple, you have a super rare Unflushable; Each Flushy belongs to its own group and has a special finish. You may get squishy Squirmin Vermin, colour-changing Grimy Grubs or unflushable Putrid Parts; With all new flush-to-reveal technology, the surprise may blow your lid off; Will you get squishy Squirmin Vermin, metallic Street Freaks, or unflushable Putrid Parts action figures; With 150 to collect, including rare and super rare figures, theres only one way to find out ; take the plunge with the Filthy MEGA 10 Pack; For ages 4 years and over. WARNING(S): Not suitable for children under 3 years old. Only for domestic use. To be used under the direct supervision of an adult.
EAN: 778988669303
Posted in Toys by ToyMaster
BABY Secrets Lunchtime High Chair Pack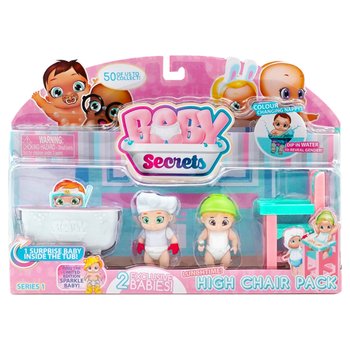 The Baby Secrets High Chair accessory pack comes with a high chair accessory and two collectable babies inside. Open up the bath tub to reveal a third surprise baby, then dip each into water to reveal if they are a boy or girl. Also includes three birth certificates and collector guide. Look out for exclusive and limited edition babies.
EAN: 4001167930175
Posted in Hot Wheels by ToyMaster
Hot Wheels 10 Pack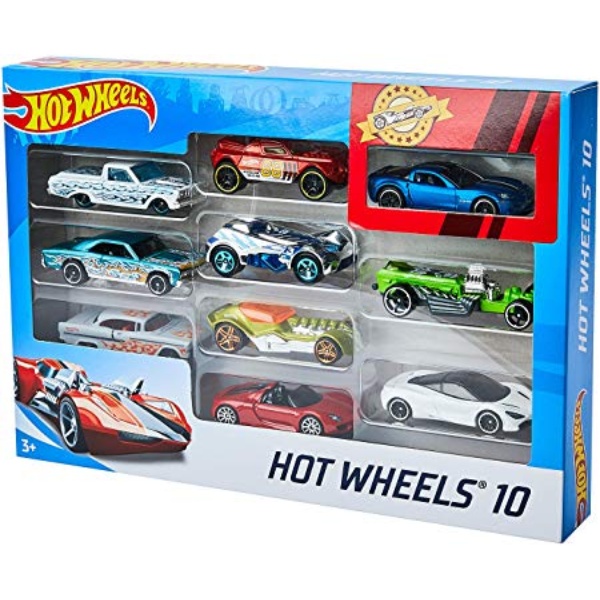 Please note: This is an assortment pack. 1 will be supplied and picked at random. Colours and decorations may vary. The Hot Wheels 10 Pack delivers 10 of the coolest 1:64 scale die-cast vehicles. No 10-pack is the same, and each pack comes with an exclusive car.
EAN: 74299548864
Posted in Toys by ToyMaster
Dr Browns Options 270ml Bottle – 4 Pack
Want To Know More?Dr Browns bottles have been developed to over come the windy colic that babies can sometimes develop when feeding from more traditional vented bottles. This type of bottle tends to cause a vacuum making it more difficult for baby to feed causing them to suck harder. The teat then collapses and baby swallows air as they feed.The Dr Browns bottles have been designed with a unique internal green vent system which ensures 100% vacuum free feeding and has been clinically proven to help reduce wind related colic. For older babies whose feeding is more developed. the internal vent system can be removed from the bottle to create a more traditional feeding bottle. and the special scalloped design allows air to vent through the bottle creating a controlled milk flow and letting babies feed easily at their own pace.Dont Forget……look at our range of sterilisers to keep your little ones bottles and teats hygienically clean and germ free.
EAN: 72239306574
Search
Recent Posts
Get Social With Us!
Categories
Pages
Toy Retailers
Popular Tags
Toy Archive